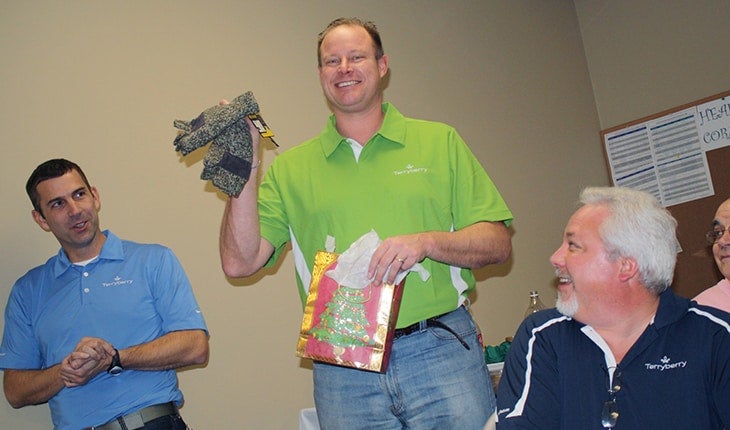 The year-end holiday season is a time when many businesses take a step back from busy workloads and take time to appreciate each other.  Not only does it feel good, but it's actually good for business.  Building positive employee relationships is crucial for employee engagement; and employee engagement is essential for good business performance. Holiday celebrations in the workplace can take many different shapes depending on the organization's workplace culture.  They often involve a social gathering and giving of small gifts.
Company Holiday Parties
Many businesses celebrate with a gathering.  This can range from an informal, employee-initiated get-together offsite at a favorite hang-out, to a company-sponsored gathering in the breakroom, to an extravagant gala.  The venue and cost isn't as important as the idea of celebrating and getting together as a group with no other motive than having fun together.
Holiday Gifts for Employees
Gifting is one of the languages of appreciation. Along with words of affirmation, the giving of gifts communicates to people that they are noticed and valued.  Holiday gift-giving in the workplace is a meaningful way to build a positive culture.  Again, this doesn't have to involve a lot of cost.
Secret Santa gifting can be a fun way to share the holiday spirit, without undue burden on the company or individual employees.  Maybe set a max spending limit, like $10 or $20.

Take the Opportunity to Recognize Contributions
Year-end holiday celebrations are a perfect opportunity to recognize your employees' contributions throughout the year. Executive leaders, if you send a year-end letter to your employees, take the opportunity to include a note of appreciation and recognition for what your people have accomplished and contributed to the company's success. A heart-felt "Thank You" may be the greatest gift you give your employees this holiday.