Interactive and Easy-to-use
Terryberry's online employee recognition programs create a fun and engaging experience for your employees. Your business enjoys the ease-of-use of a professional, managed corporate recognition program. Integrated reporting, communication tools, award approval, and award redemption features save you time and money as well.
Request a Demo
Give a WOW
Give a WOW is a social media-style platform for peer-to-peer recognition.  Branded and private for your organization, Give a WOW allows your employees to recognize one another for great work.  Flexible, scalable and robust, Give a WOW has packages for small businesses and enterprise solutions.
Download Brochure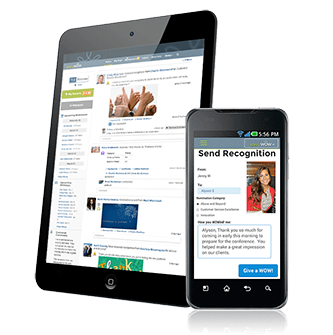 AwardChoice
The Awardchoice.com online award selection program makes giving awards simple!
Employees select from classic awards and popular brand-name items
Price options to fit your budget for varying achievement levels
AwardChoice tracks employee anniversaries for you
Save time with automated reminders and confirmations
Your company branding and messaging is included
Download Brochure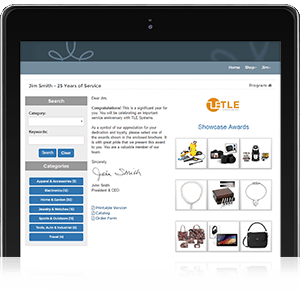 AwardPoints
Points-based employee recognition program. Easy-to-use and easy-to-manage.
Give reward points for positive contributions
Employees collect and redeem points for special rewards
Select the awards for your program from Terryberry's huge selection
Automated reminders and confirmations keep employees engaged
Great for sales incentives, wellness recognition, attendance, customer service recognition, safety awards, and more.
Download Brochure