If you heard our company's name and wondered, what's a Terryberry? You're not alone. We know it's not a name you hear every day, but it's a name we're proud to have.
In 1918, H.R. Terryberry founded Terryberry as a custom jewelry manufacturer in Grand Rapids, Michigan. Over the past 100 years, we have upheld this family tradition of employee celebration.
Today, Terryberry has grown into an all-encompassing employee engagement company focused on transforming companies' culture through recognition. Our comprehensive platform engages employees through recognition and wellness solutions; rewards employees 
with merchandise and custom awards; and ensures success through metrics that track real impact.
With locations across the globe and having served more than 44,000 clients worldwide, Terryberry is your partner for transforming employee engagement at your company with one powerful platform.
Whether it's a small step toward a big vision driven by our flexible, comprehensive recognition platform or a big step toward a complete solution that transforms engagement, we'll help you accomplish your goals — together.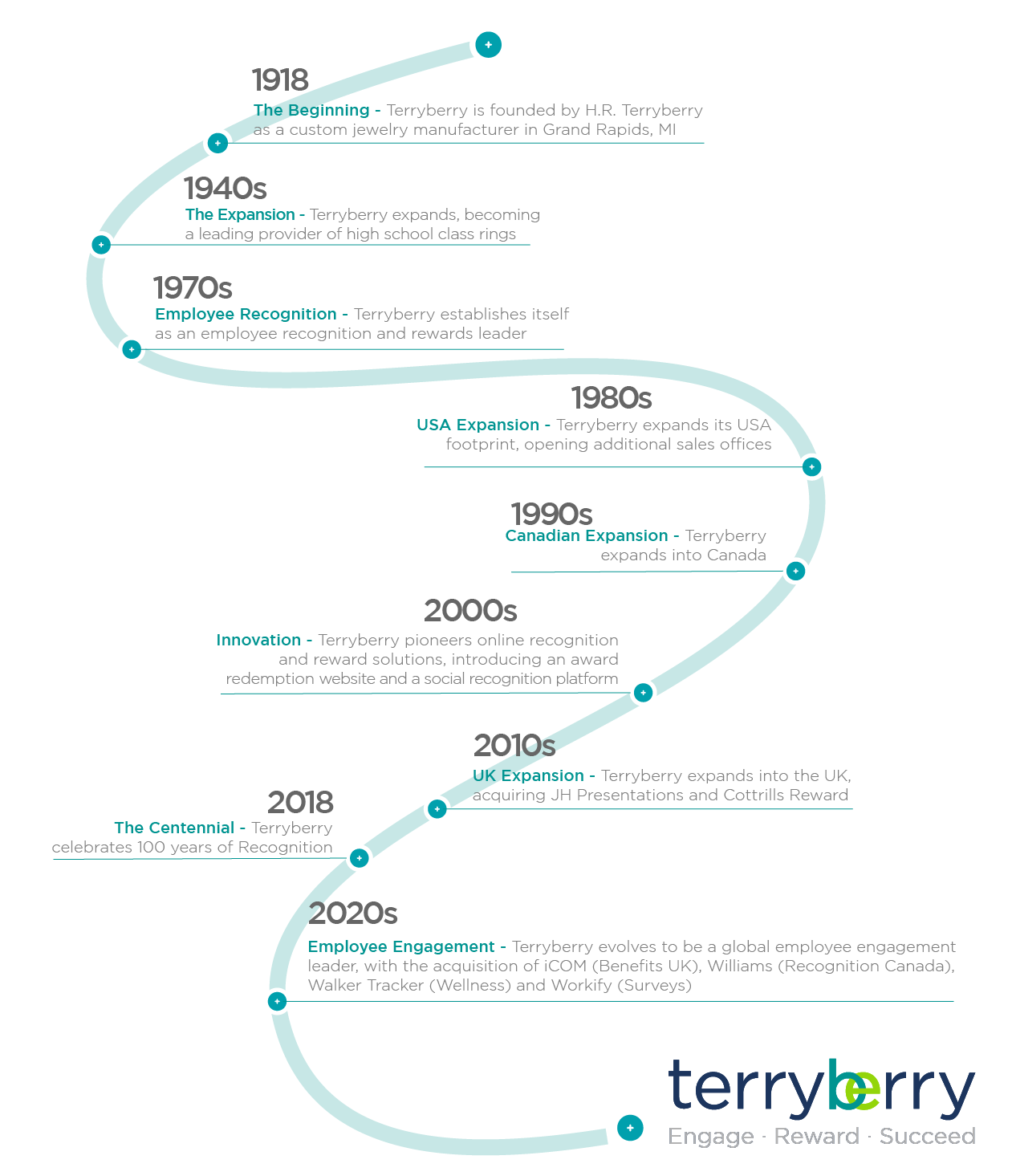 Our Mission, Vision, and Values