Looking for a way to celebrate your employees' years of service milestones and anniversaries? Terryberry offers employee service award programs for every moment, every milestone, from onboarding to retirement.
Celebrate Moments That Matter
With every anniversary, milestone, and year of service, Terryberry believes these are the moments worth recognizing. From start to finish, we can help you develop, design, and implement a custom program that helps to improve employee engagement and excites the ones who drive your business. Create a service award program that best recognizes your employees while celebrating moments that truly matter in someone's career.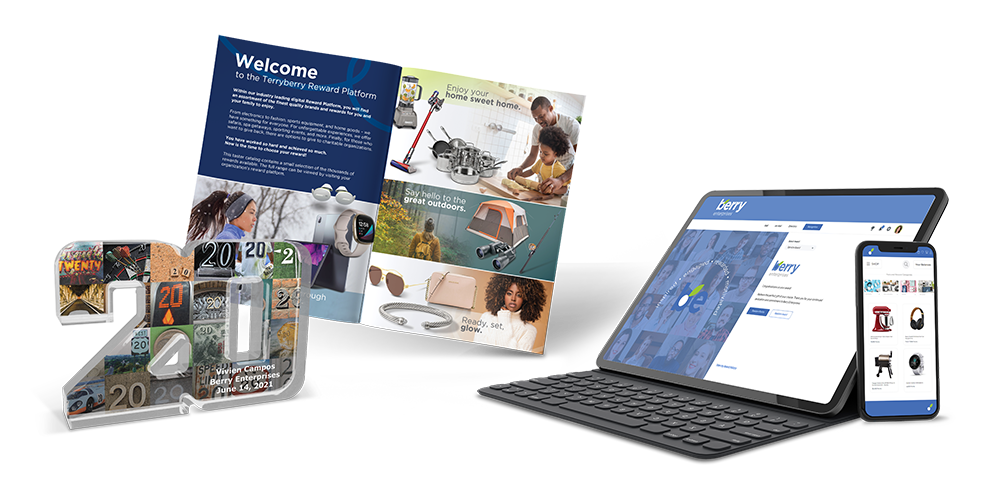 Recognition with Service Awards
Terryberry can help you develop meaningful service awards and employee recognition programs that show employees that their contributions are valued. We have helped create some lasting moments in the lives of our clients and their employees with exceptional awards.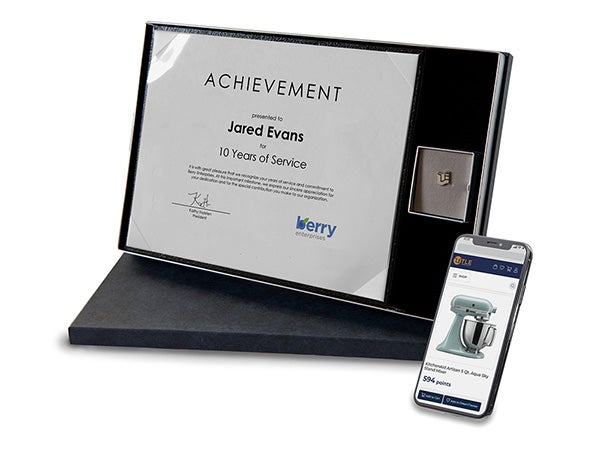 Terryberry can both provide your organization with high-quality employee anniversary gifts and create a formal service award program for your organization. We serve employers of all sizes; whether your needs are simple or complex, Terryberry has an employee milestone award solution to meet your needs.
Exciting Reward Platforms
With Terryberry's Reward Platform, you set a budget for each service award level; and we will provide a selection of merchandise that your employees will be excited to earn. It's simple for you and provides a great experience for your recipient.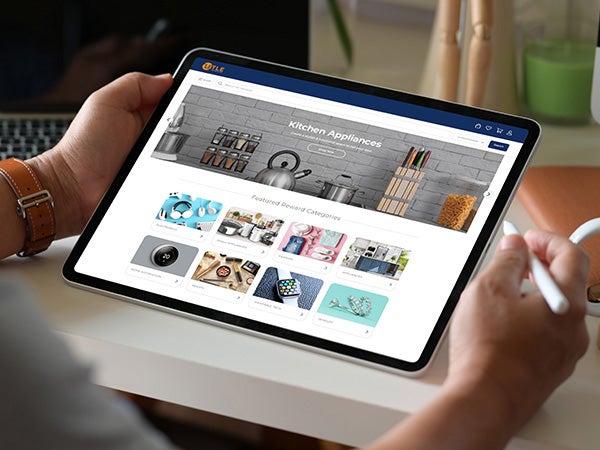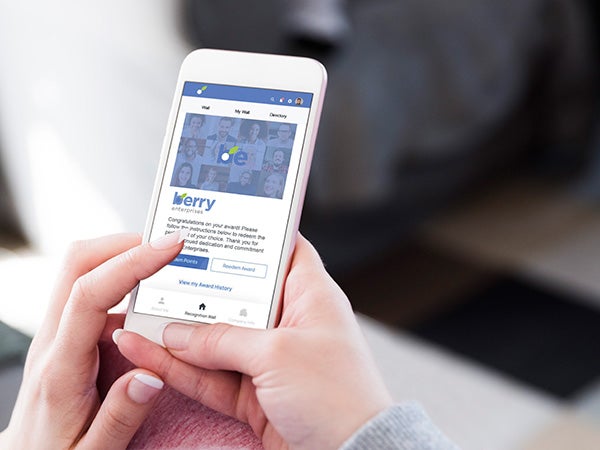 By partnering with Terryberry, we'll handle all the details of your employee service award program. With our best-in-class customer service, your employee service award program can be up-and-running in less than a week! Giving you time to focus on your people and their achievements.
How to Celebrate Years of Service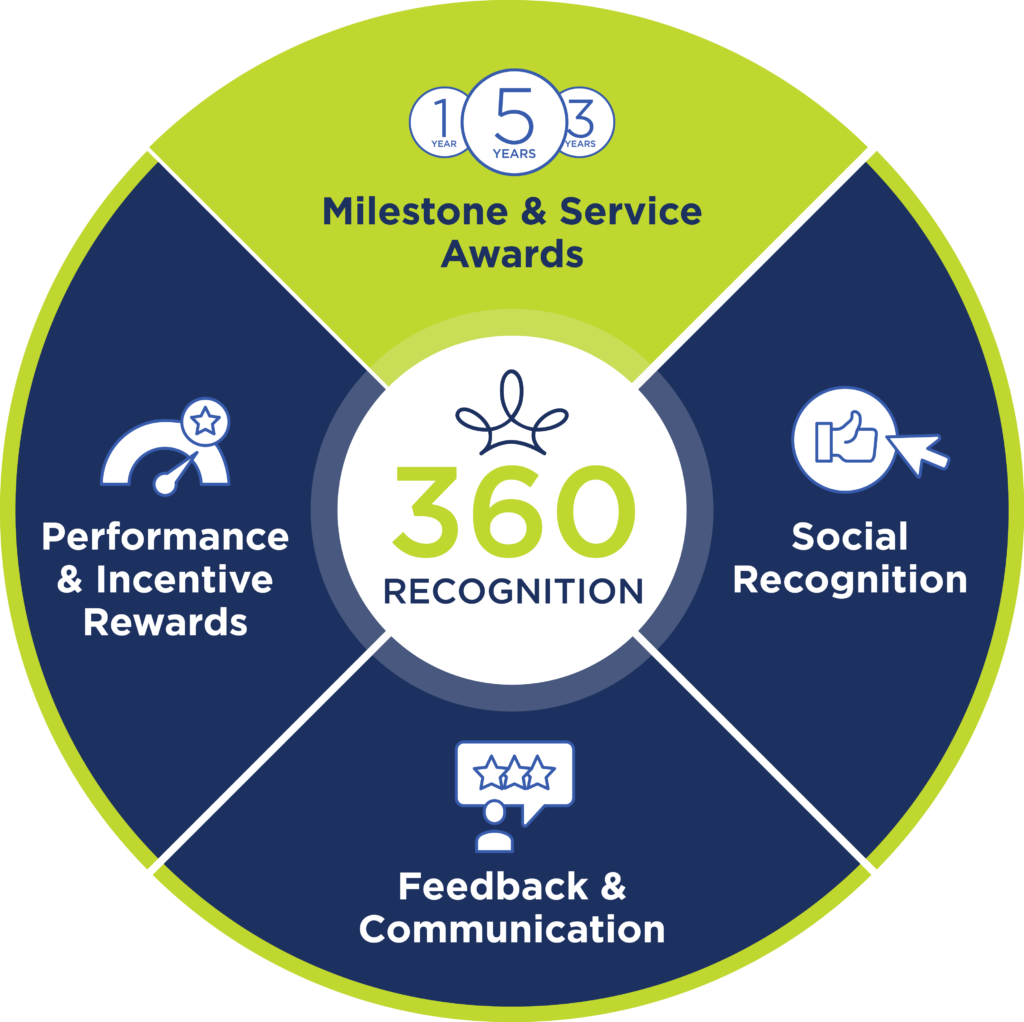 Great achievements deserve great rewards.  With Terryberry's 360 Recognition platform, you can create a Milestone and Employee Service Award program that is sure to wow anyone. We will help you devise a strategy that helps you celebrate the people that matter most in your company. Your program can be all-inclusive with awards for achievements, years of service, and all other milestones.
Organizations can choose custom recognition awards, offer online redemption gifts, points, experiences, and more. Our employee award solutions give you the freedom to be innovative when designing a program. Invest and recognize the employees who've invested their time and talent in moving your business forward.
Custom awards are waiting for you. Explore our personalized years of service award certificates and a gift in a presentation box.
Implement a user-friendly online platform that highlights employee anniversaries and encourages coworkers to interact.
Say goodbye to automated messages. Create custom videos from your team to be delivered on your recipients' service anniversary date.
Be the best at what you do. Explore tips and tools to help leadership revolutionize recognition and positively influence your work culture.
We've been committed to our clients for over 100 years.
Terryberry has built and maintained multiple partnerships with a variety of organizations across the globe. As an international leader in automotive service equipment, Hunter Engineer Company was looking for an employee recognition program that provided employee awards for years of service. We helped Hunter Engineering implement their Employee Service Award Program as a way to improve their workplace culture, show their employees' appreciation, and continue to evolve as a great company.

The Hunter Engineering Company made efforts to improve its overall employee engagement as well as evolve its employee recognition strategy. Their Employee Service Award Program was successfully implemented and accomplished the original goals to improve employee recognition strategy, engagement, and overall company satisfaction.
Employees were given the opportunity to explore a diverse selection of awards that reflected their unique lifestyles.
Implemented an online award redemption ordering system for an accessible platform that was easy to administer, as well as tailored to their company's branding.
Designed effective strategies to manage the communication of the employee recognition program plan which helped the company focus on other departmental aspects.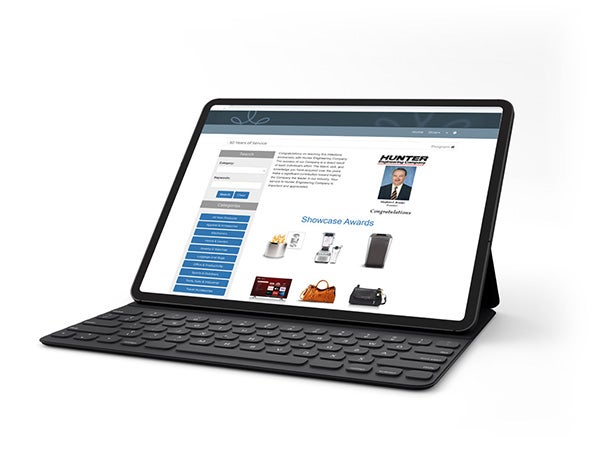 Attention is in the detail. Don't wait to celebrate the big milestone, the small anniversaries are equally as important. Together, we can make your employees feel valued and appreciated.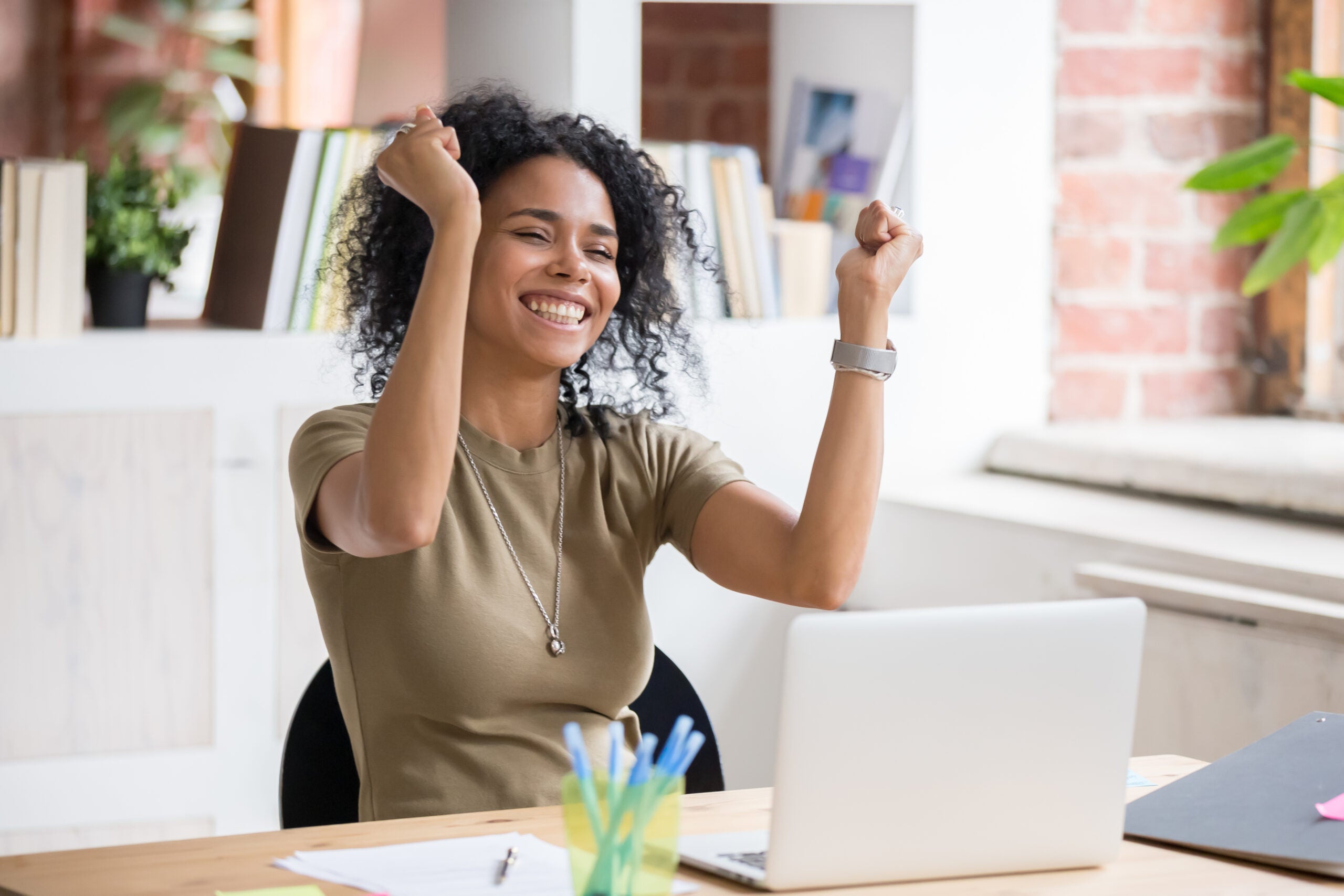 With 360 Recognition, create a program as unique as your organization. Whether your company is just getting started with recognition or you are looking to add features and integrations to take your program to the next level. Simply tell us your budget and what you would like to recognize, and we will provide solutions to match.
Recognize key employee anniversaries and milestones unique to your organization.
Dedicated Customer Service
Empower your team or workforce to recognize and reward in real-time with peer and manager-driven recognition.
Unlock the full 360 Recognition app to recognize, reward, and engage your employees.
Employee Service Awards Resources
Whether it's your first year or your 20th, celebrate the moments that matter most to your employees. An employee's service anniversary is a crucial opportunity to express appreciation, recognize contributions, and engage employees. Explore Terryberry's resources to help achieve your the mission, vision and values that drive your business.
Would you walk 500 miles? We think you should roll 500 more. Celebrate all of your employees' milestones with excellent service awards and employee recognition programs. Connect with our team and we'll help you cross that finish line.