Who is Terryberry?
Terryberry is a family-founded business; and we treat each other like family. We take pride in what we build together.  We strive for nothing less than our best every day.  Most importantly, we genuinely care about our clients and each other.  Are you interested in joining us in our mission to create fulfilling and rewarding workplaces through dynamic employee recognition solutions?  Let's talk.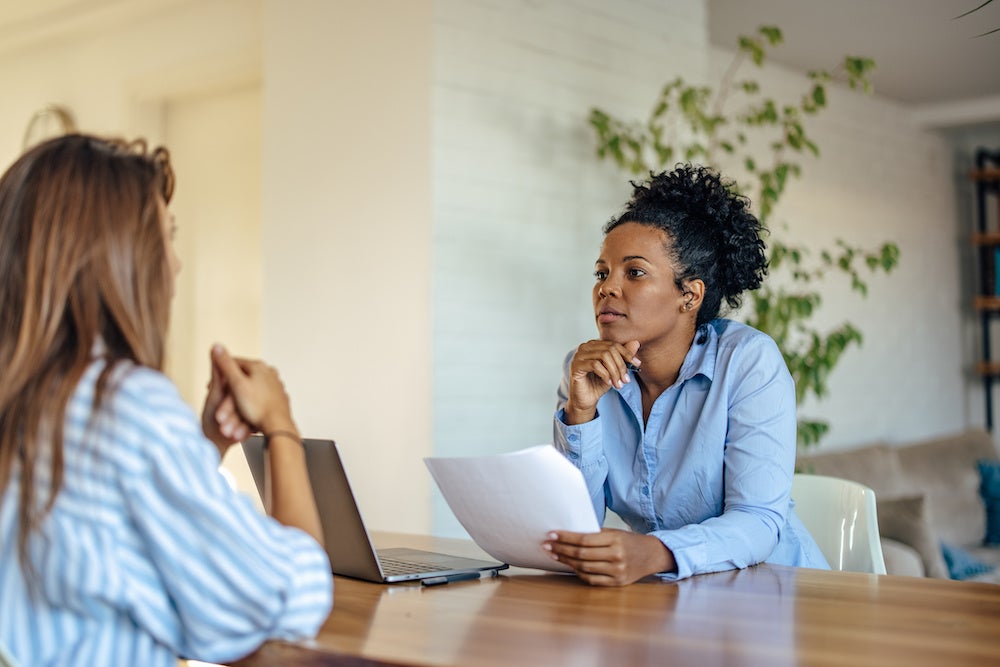 Team Terryberry is guided by a shared sense of purpose.
These are the things that we value. We are certainly not new to the world of employee recognition, in fact, we practically pioneered it! Thanks to our passionate team of people, Terryberry is backed by over 100 years in the employee recognition business.
Terryberry offers PTO to each full-time employee, as well as paid holidays, so that you can plan to make the most out of your time spent away from work. 
Terryberry provides you with medical, dental, vision, and disability insurance options to help you and your family lead healthy, productive, balanced lives.
Terryberry offers employees a 401(k) plan with a wide variety of investment options, as well as up to a 5% match that is 100% vested from day one of match eligibility. 
Here at Terryberry, employees will find a supportive environment to grow and be recognized for their efforts when participating in our Recognition Program. In addition to recognition, our incentivized Wellness Program rewards employees for making strides toward a healthier and happier lifestyle.
Senior Manager - Customer Success
Hybrid/Grand Rapids, MI
Terryberry is looking for a dynamic Senior Manager – Customer Success to lead a team focused on driving product engagement, leading positive customer connection experiences, and driving growth through renewals and relationship expansion.
About You: You possess a unique blend of strategic thinking, creativity, technical proficiency, and operational excellence. You have a proven track record in strategic roadmap planning + execution, customer success and leadership. You are excited about making an impact and using your skills as a transformational and inspirational leader to empower a winning team.
Skills and Experience
BA/BS degree and/or equivalent experience; with a minimum of 5 years' experience of proven customer success experience
Proven track record of achievement of customer retention and satisfaction in managing a portfolio of clients
Proven track record of developing and leading a winning team(s)
Experience working with Salesforce or similar CRM
Ability to utilize and leverage multiple technical sales tools
Extensive experience with PowerPoint, and other programs on the Microsoft Office platform
Strong leadership, communication, and interpersonal skills
Driven, self-starter, and self-motivated
Manager, Engagement Solutions
Hybrid/Grand Rapids, MI
We are seeking a talented and dynamic hands-on Manager of Engagement Solutions to join the Terryberry team! This individual will be responsible for leading our B2B SaaS Solutions team which guides our customers through the sales process, from pre-sales consultations and product demonstrations to post-sales implementation.
You will lead and mentor a team of Solution Architects, providing guidance and support through the sales and implementation process. You will help develop and execute a strategic vision for the Enablement and Solution Architects team to drive revenue growth and enhance client satisfaction. Ensure proper resource allocation; efficiently allocating team resources to meet customer needs and launch deadlines. Collaboration will be key to success; distilling and communicating customer needs and product feedback to Sales, Engineering, and Product teams.
Skills and Experience
Bachelor's degree and/or equivalent experience required
5-10 years of prior proven experience in a similar role within the B2B SaaS industry, including both pre-and post-sales activities. Experience and expertise in Employee Engagement Surveys and Analytics is highly desired
Prior leadership experience is required; the ideal candidate will have led and built a global technical team that has successfully partnered with the sales team to guide successful customer outcomes
Strong technical aptitude and the ability to understand and communicate complex concepts effectively
Exceptional oral and written communication skills, with the ability to engage and persuade audiences
Strong analytical and problem-solving skills to address customer needs effectively
A deep commitment to customer satisfaction and a dedication to exceeding customer expectations
Accountant Level I
Hybrid/Grand Rapids, MI
Terryberry is seeking a Level 1 Account This position will assist in maintaining financial records and ensuring that financial transactions are properly recorded. Ensures the accuracy of entries to ledger accounts and reconciles subsidiary ledger accounts to the general ledger. Compiles financial data to aid more senior accountants in the preparation of balance sheets, profit and loss statements, and other financial reports. May assist in analyzing current costs, revenues, financial commitments, and obligations incurred to predict future revenues and expenses.
Skills and Experience
Accounting or finance bachelor's degree required.
Minimum 2 years of experience.
Service-oriented and enjoys working in a team setting but also capable of working independently with minimal supervision.
Intermediate-level computer skills, usually involving the use of accounting software and spreadsheets to enter, compile or extract data. Concur and Syspro experience a plus.
Ability to multi-task, prioritize, and manage time effectively.
Solid problem-solving skills.
A high degree of attention to detail and organizational skills.
Fluent in French a plus.
Team-oriented and positive attitude!
2033 Oak Industrial DR. NE,
Grand Rapids
MI USA 49505
Toll Free: 1-800-253-0882
Tel: (616) 458-1391
PO Box 67032
2126 Burnhamthorpe Rd W
Mississauga, ON L5L 5V4 Canada
Tel: +1 (416) 528-6990
13-15 Beech Lane
Macclesfield, Cheshire
SK10 2DR
Tel: 0344 826 2008