When employees reach career milestone anniversaries, a meaningful work anniversary gift means a lot. For 100 years, Terryberry has been in the business of helping organizations celebrate their employees with rewards and recognition gifts and awards, including employee anniversary gifts.
Download a Brochure
Customized Gifts for Employee Anniversaries
At Terryberry, we specialize in employee rewards and recognition.  When you work with Terryberry, you can be confident that your work anniversary gifts will send the right message of appreciation to your deserving recipient and will reflect your brand in a positive way. Here are a few things that set us apart.
1000's of work anniversary gift choices
Award selections are professionally curated for variety, quality and appeal
Gifts can be customized with your company logo
Gift options for any budget or work anniversary – from 1 year to retirement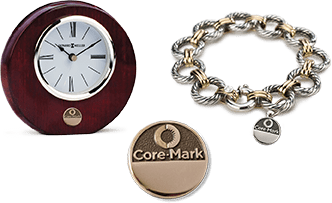 Examples of Employee Anniversary Gifts
Terryberry offers a large selection of employee anniversary gifts. Many gifts can be customized for your organization and personalized for your recipient.  Contact us to learn more about ordering employee anniversary gifts from Terryberry.
Work Anniversary Gift Selection Program
Our most popular option for work anniversary gifts is the AwardChoice program. AwardChoice makes work anniversary gifts simple.  You set a budget for each work anniversary level (1 year, 5 years, 10 years, etc) and we do the rest.  Terryberry provides a selection of items from top brands and your recipients choose the one they'll enjoy the most. Starting under $50.
Contact us to Learn More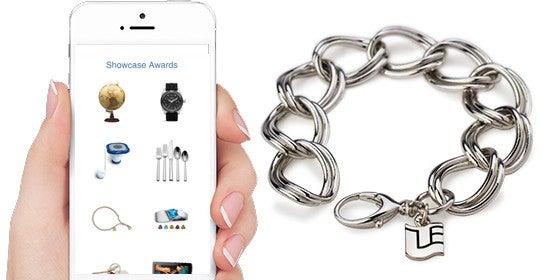 Other Services to Make Work Anniversaries Special
Browse some of our other services to add WOW factor to your employee service anniversary gifts: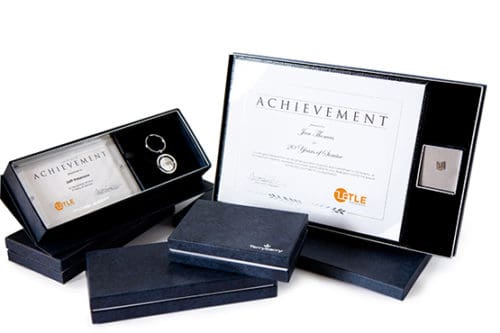 Terryberry Makes Employee Anniversary Gifts Easy
Our job is to make employee anniversary gifts easy for you and meaningful for your recipients.
Gift packaging and delivery
Order tracking and easy returns
Full-service administration
Best-of-Class customer service
Terryberry works with businesses of all sizes
Get Started
Thousands of clients trust Terryberry for employee rewards and recognition. Here are just a few.

Headquartered in Grand Rapids, MI with 30+ locations worldwide, Terryberry has specialized in employee recognition products and services since 1918.  Trust your work anniversary gift program to an established partner with a  proven record.