Employee Award Presentation Kits
Terryberry's Employee Award Presentation Kits are designed to create an unforgettable moment for your award recipients.  Each presentation kit includes a personalized message of appreciation and a special award in an attractive presentation box.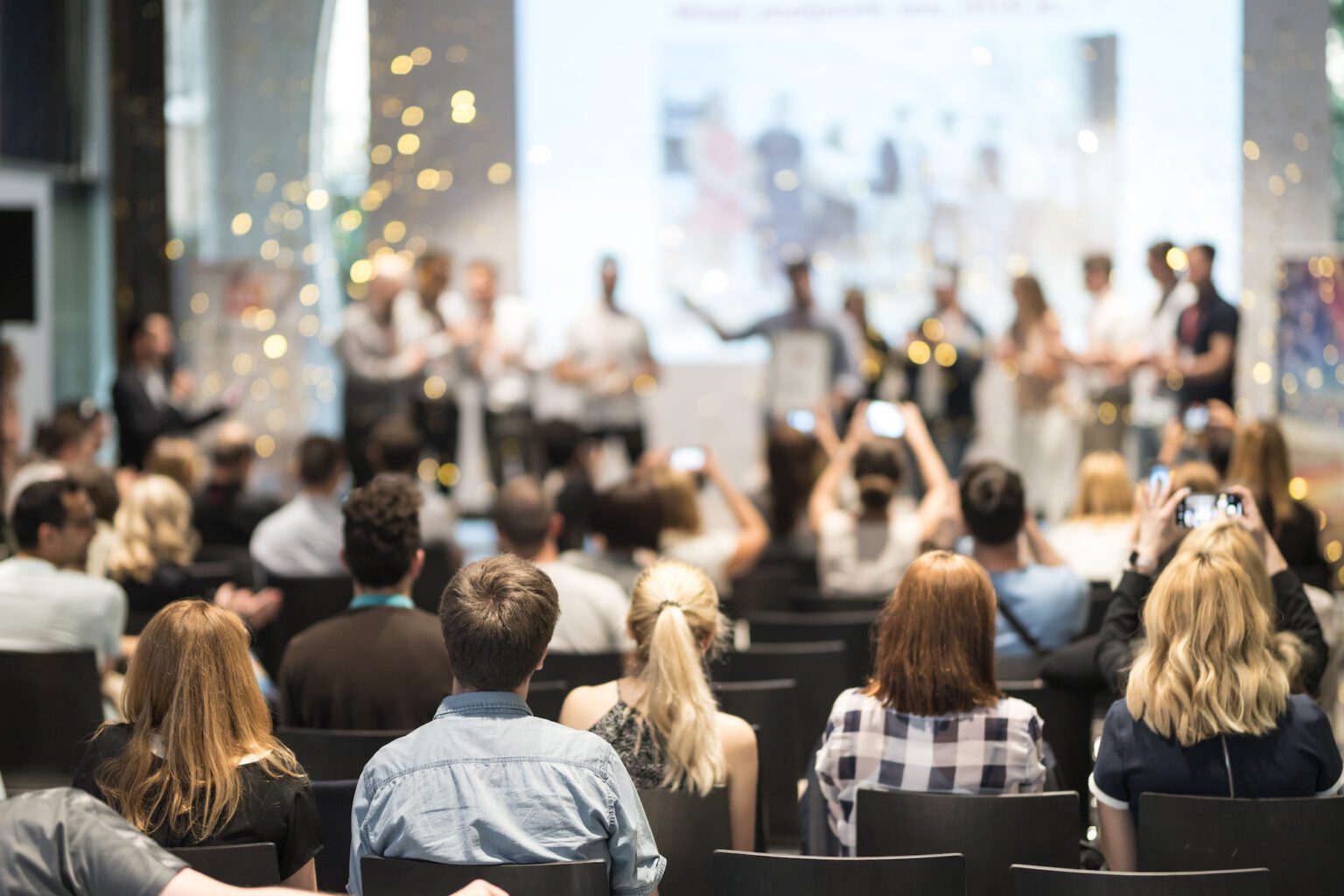 Honor Kits include a framed award certificate and a recognition gift item of your choice from options including a logo pen, key chain, lapel pin and more. The Honor Kit can also include award redemption instructions for Recognition Collection awards.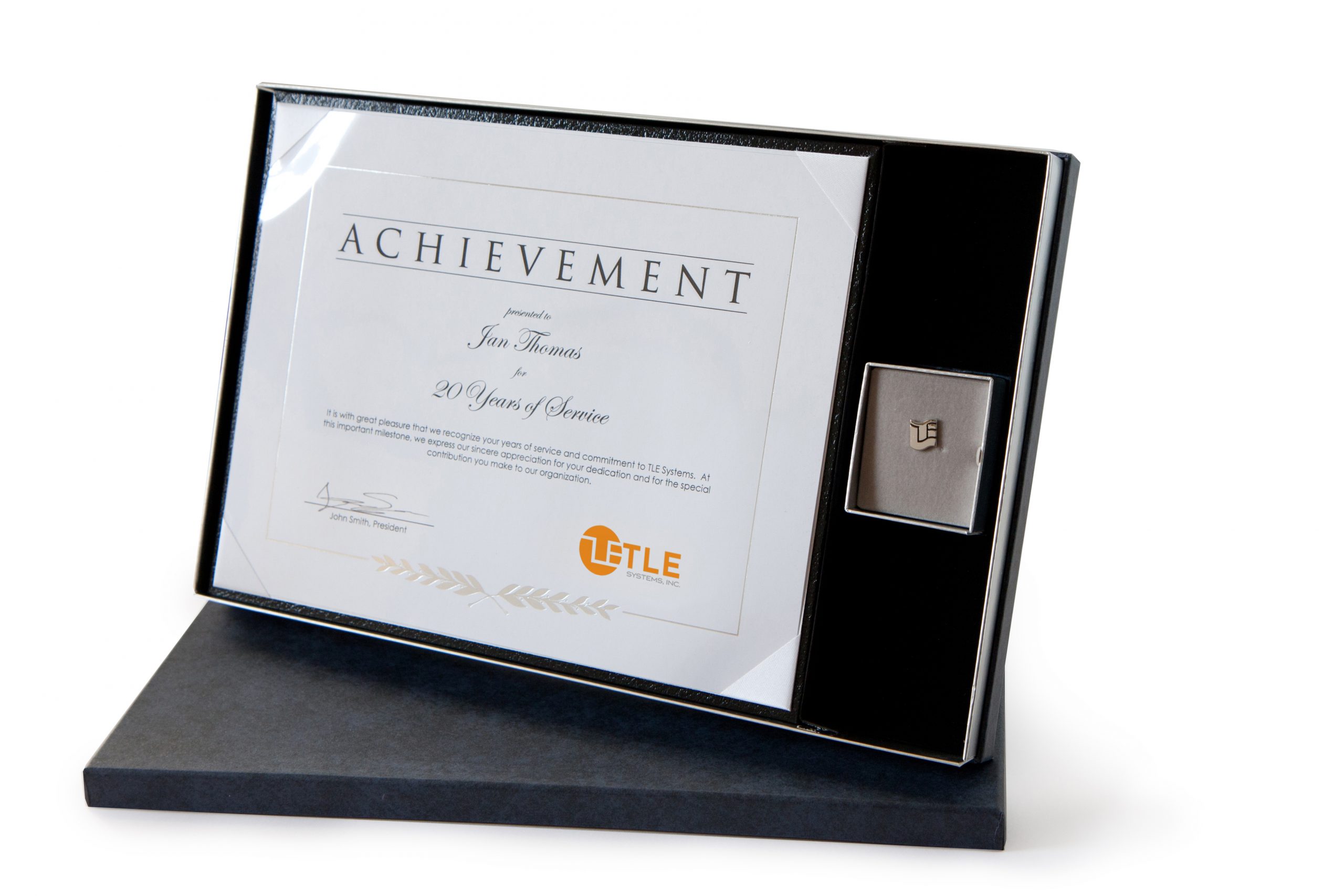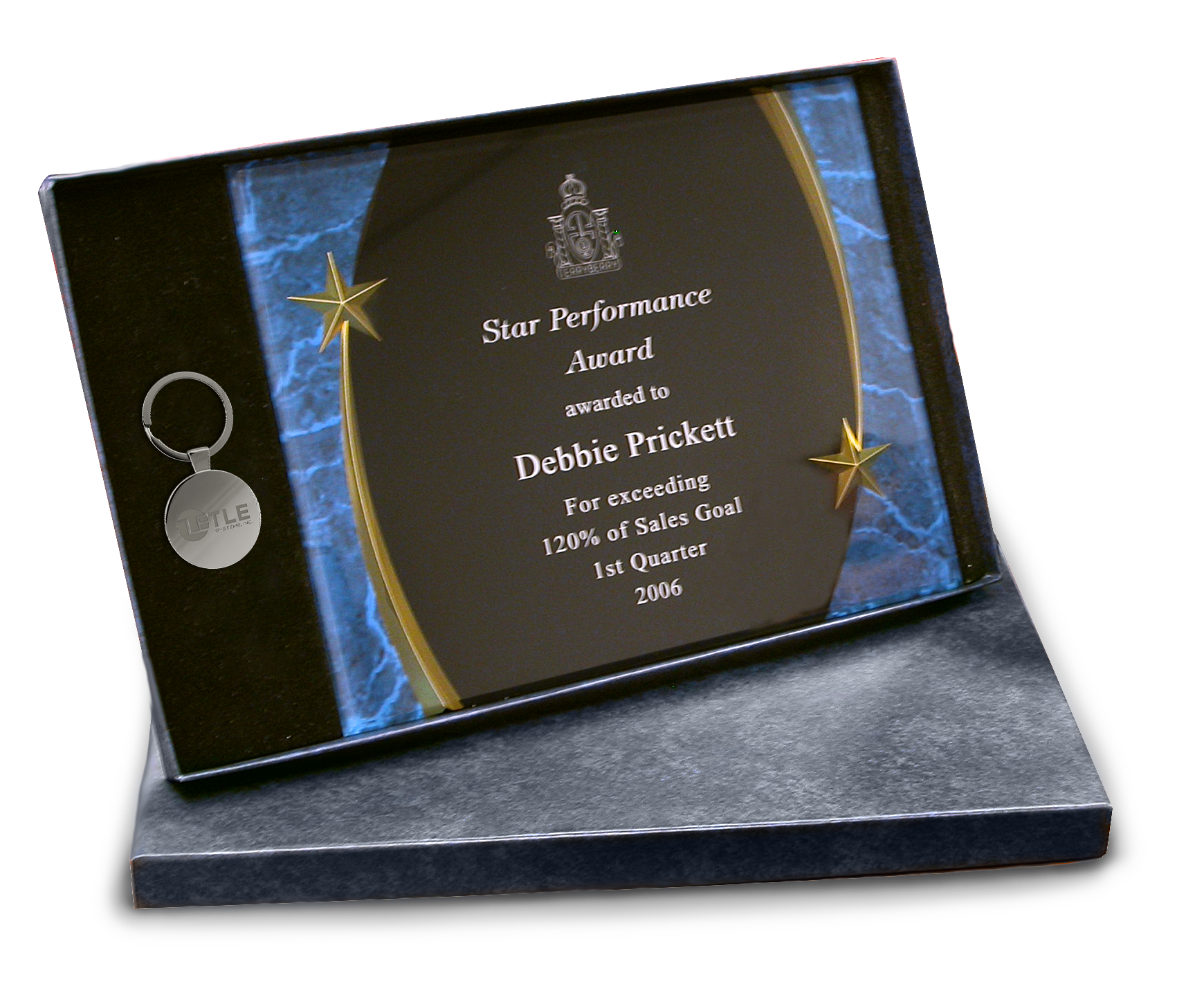 When you upgrade to the Signature Honor Kit, the certificate is upgraded to a personalized plaque for a lasting reminder of a special achievement.
Elevate the recognition experience by presenting a certificate and award selection brochure in this attractive folio. The magnetic closure and built-in display easel make a polished and professional presentation, every time.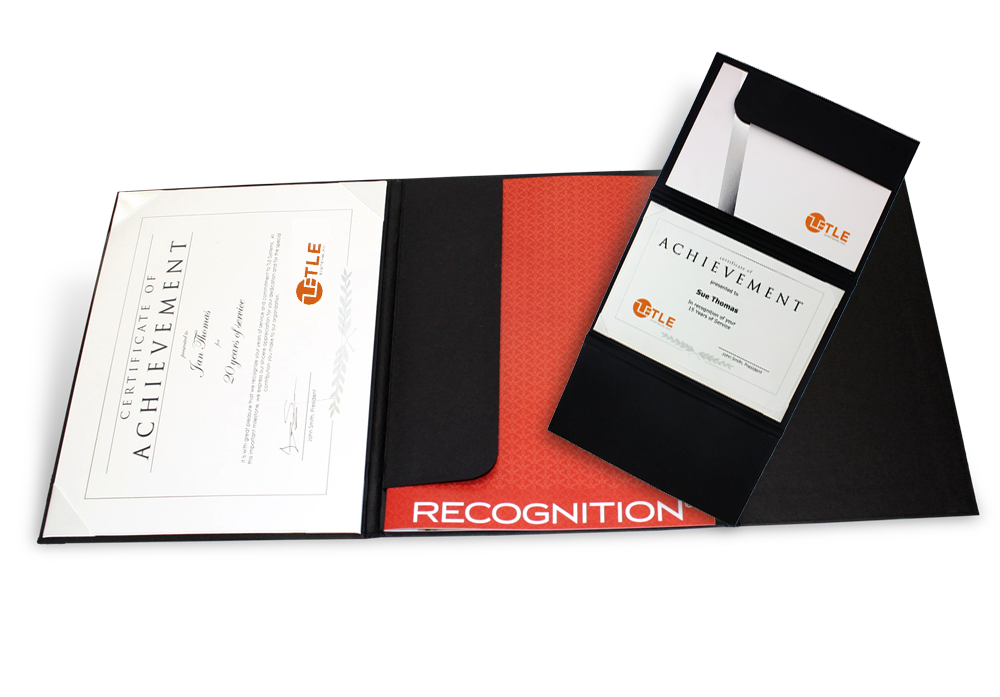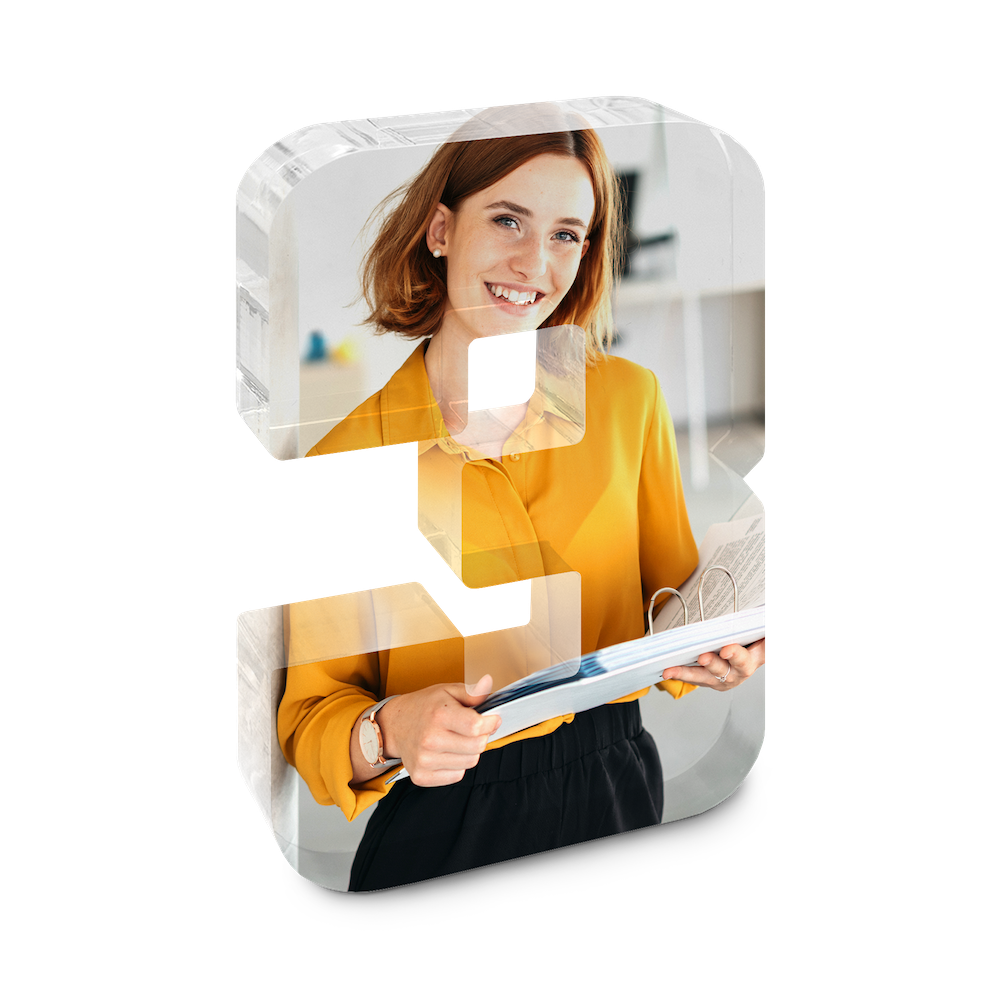 Celebrate milestones with a 3D acrylic numeral display. Perfect for any service award presentation, retirement, company anniversary, and more.
Employee recognition awards are a small way to make a big impression. The Sliver includes a personalized certificate encased in a magnetized acrylic frame and is presented in a distinctive gift box.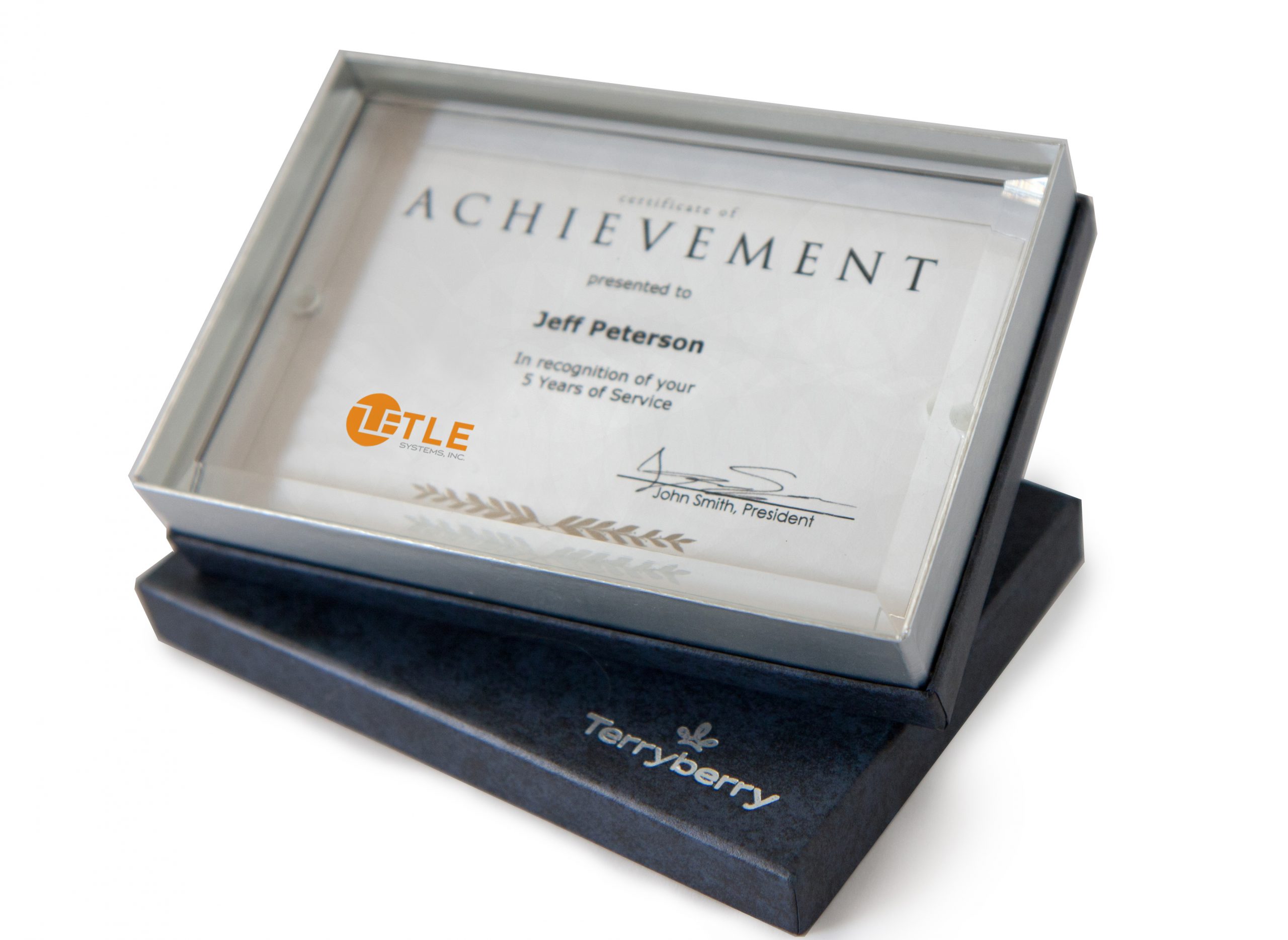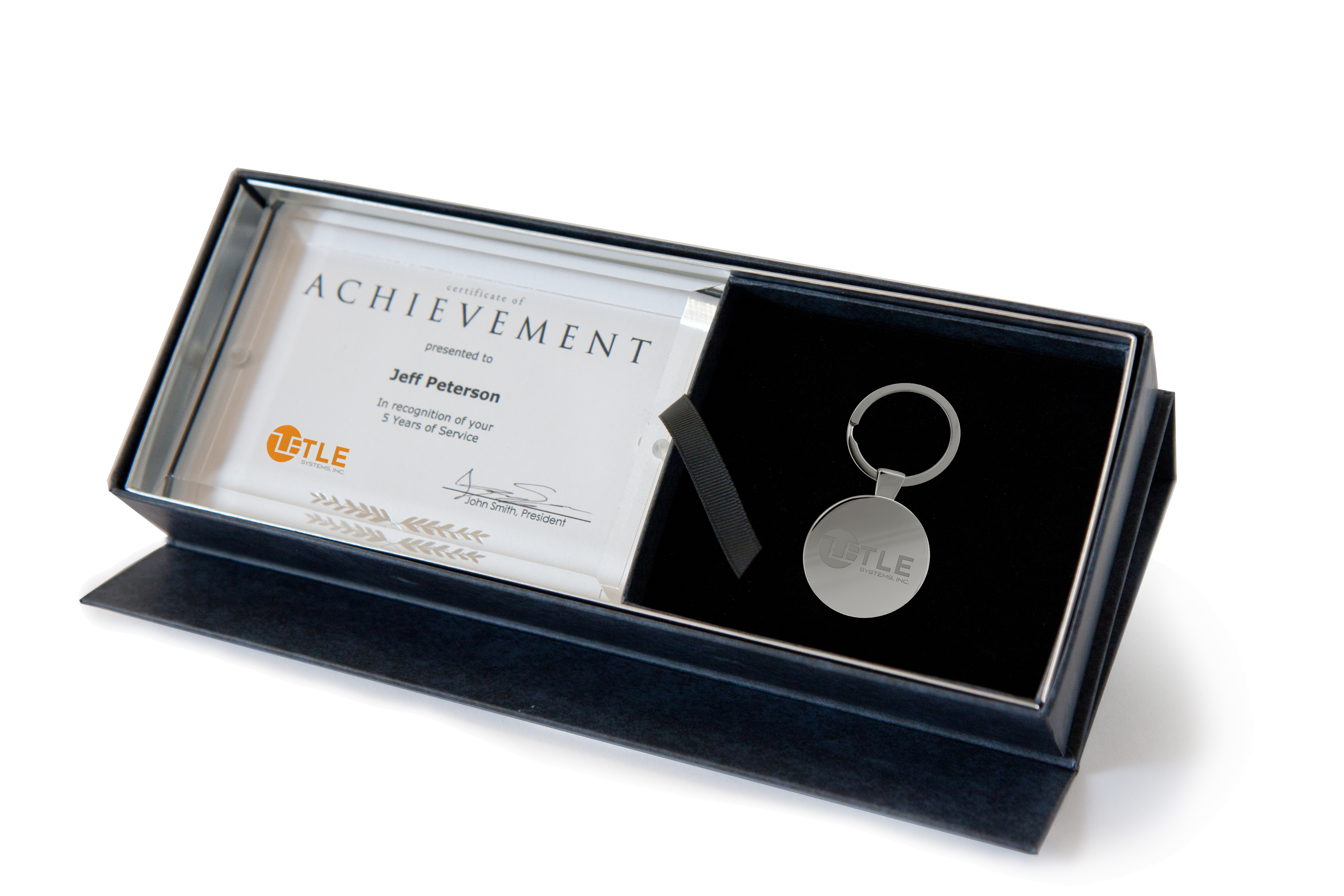 The SLICE will truly make a statement to your award recipients.  The attractive presentation box holds a magnetic acrylic frame with a 4×6 personalized certificate and a logo gift.
An award ring or logo watch award presented in a custom case is a truly special award. The showcase features a personalized inscription plate to commemorate the achievement.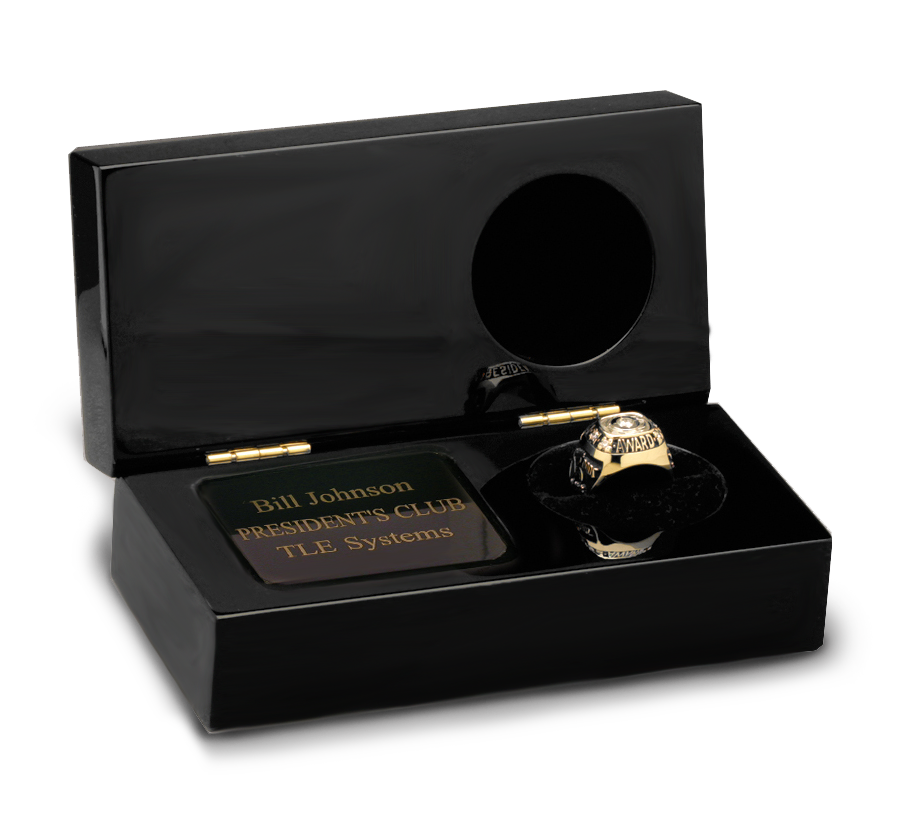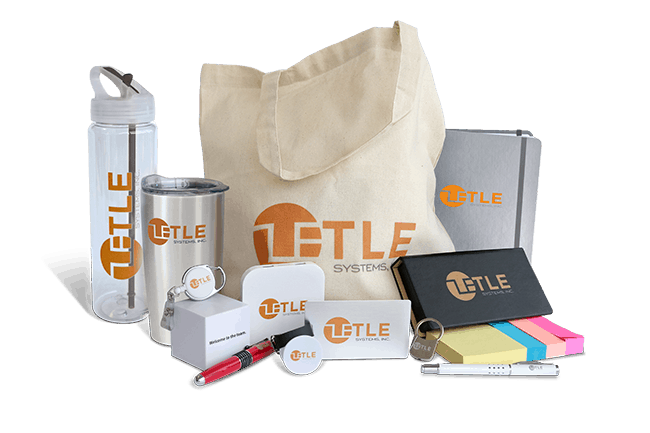 Welcome Aboard & Employee Appreciation Gift Box
Give your new hires a warm welcome and remind your current employees of how they are appreciated with Gift Kits from Terryberry.  Customize your Gift Kits by selecting from Terryberry's catalog of gifts for any budget.  These are perfect for customer appreciation too!
Award Presentation Resources