Every one of our custom corporate award rings tells a story. What story will your award ring tell?
Custom corporate award rings are a powerful symbol of recognition and accomplishment. Terryberry's artisans handcraft stunning custom award rings in styles as unique as your organization. Your award rings can be customized with your logo, recipient name, level of achievement and date. Gemstones or diamond additions take to your corporate ring to the next level.
Terryberry designs and crafts elegant award rings for leading organizations like GM and Toyota.  Give an award that will serve as a lasting reminder of your recipients' accomplishments.
Request a Quote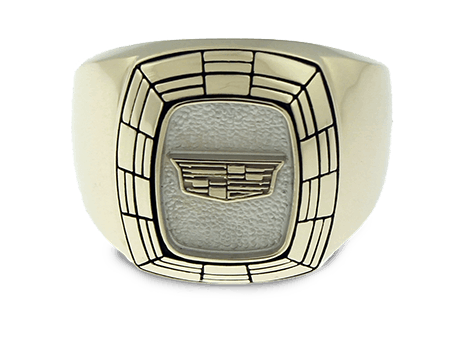 Customization Options: Award Rings
We'll help you create the perfect sales award rings or corporate award rings for your achievement and your budget. Customization options include these and much more…
Hundreds of Styles
Fine Jewelry Quality from Plated to Sterling Silver and Karat Gold
Gemstones Signify Corporate Colors
Your Organization's Logo
Recipient's Name
Achievement Date
Diamond Accents
Sales Award Rings & More
Terryberry has designed and crafted custom logo rings for thousands of customers. Our custom award rings are used as sales awards, for years of service, safety milestones, championship rings, and an endless list of special achievements. We have served more than 25,000 organizations looking for the highest quality materials and craftsmanship, and have delivered logo ring designs as distinctive as the accomplishments they represent. Contact us for a closer look at the features of our sales award rings and designs available from Terryberry.
---
Corporate Rings for Business Champions
Recognize and commemorate truly outstanding individual achievements or group performances with a Championship ring style from Terryberry. Begin building a tradition of pride and sustaining top performance when you present your A Players or other champions with custom award rings as employee recognition gifts. No other symbol of achievement is so highly treasured, enduring, or capable of motivating continued success.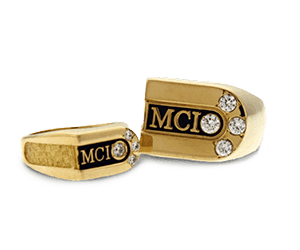 ---
An Ongoing Recognition Award
Our most popular corporate ring styles feature a center gemstone which can match your corporate colors. These handcrafted custom award rings, personalized with recipient information and initials, can form the basis of an ongoing employee recognition program. Include decorative rosettes to hold additional diamonds and signify higher levels of achievements year after year.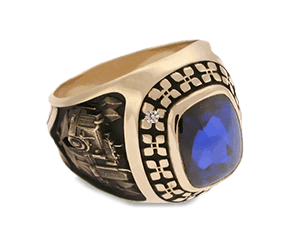 ---
Contemporary Award Rings
Terryberry offers an endless selection of contemporary design alternatives for custom corporate award gifts that will stand out in today's business world. With hundreds of style options, Terryberry can use your organization's symbol and feature it prominently or subtly in a variety of shapes, designs, and sizes for both men and women's custom award rings.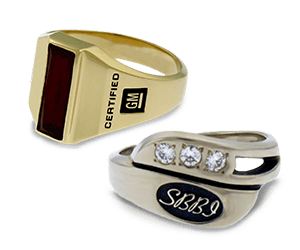 ---
How It Works
Custom award rings are truly a one-of-a-kind award. Starting with your logo, we consult with you to determine a style of ring from numerous design options.
Terryberry's artists will then provide a free formal art presentation for your review.
Once the artwork is finalized, we produce a die, or mold, which we will use to create your custom award rings.
Your finished custom award rings are crafted from precious metals and gemstones and are sure to be a proud symbol of achievement.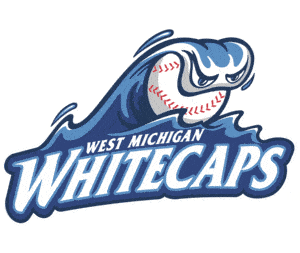 ---
Award Ring Designs
Access Terryberry's ring finder to browse award ring design options based on size, shape, and ladies' or men's styles.  You'll find examples to help you get ideas for your custom award ring.  The ring Terryberry creates for your organization will be unique and special.
Ring Finder