Employee anniversary recognition is all about the moments that matter. It's about simple things. In our personal lives, we celebrate milestones like birthdays, marriage anniversaries, graduation dates, and winning the big game.
But what about celebrating work anniversaries?
Work anniversaries are a chance to recognize your employees for all their hard work, their accomplishments and celebrate the opportunities that are ahead.
So, forget the cheap donuts and the Starbucks gift card! Develop an entire culture that revolves around appreciation and recognition.
What are Employee Anniversaries?
It's just what you think! Employee anniversaries are the celebration of years of service, often including tenure. Your employee's anniversary is annual, each year they've been employed with your company. Whether you are celebrating one year, five years, or even 20 years, there are big milestones that directly impact the employee experience.
There isn't just one way to celebrate. You can celebrate an employee's first year, third, fifth, 10th, 15th, 20th, or heck maybe even their 30th! However you choose to recognize the service and tenure of your employees make sure it is done in a meaningful way.
Why is Celebrating Work Anniversaries Important?
Your company's greatest asset is its employees.
The average person spends over 90,000 hours at work over a single lifetime. Can you imagine spending all that time, if not more, in a stagnant job with leaders who don't value you? Companies that show appreciation and recognize employees' hard work will likely notice a boost in engagement, their company's culture, and overall satisfaction.
We want you to think about the following scenario.
Congratulations, you just made it to your 10th year at your company! That is quite an achievement, but your boss didn't recognize it. Perhaps you got an E-card or a brief shoutout in the team meeting. But that was all after you spent a decade putting forth dedication, effort, and hard work.
That is approximately 2,250 days. And about 18,000 hours.
How would that make you feel? Probably underappreciated, undervalued, and unrecognized.
Do you want the opportunity to make an impact? Start with celebrating work anniversaries. We celebrate all other milestones in life, why not celebrate the ones in our careers?
From promotions to tenure, employee anniversary recognition is a prime opportunity to show appreciation for your employee's efforts.
Benefits of Work Anniversary Recognition
The benefits of implementing employee anniversary recognition can dramatically lead to a healthier, more engaged company culture.

Improved Retention
In a 2020 study conducted by the Bureau of Labor Statistics, the average tenure for salaried employees has significantly declined. On average, companies see an 18% turnover rate each year. Employees are more likely to stay when feeling appreciated, valued, and have growth opportunities. The first work anniversary is crucial in the retention of great employees. Show your employees that they matter from the start!

Awesome Company Culture
Building a culture takes time and a lot of effort. But it's worth it! Fostering a workplace environment that focuses on recognition is a great way to ensure that your company culture has longevity.

Increased Engagement
Companies that implement a variety of strategies that benefit employees are likely to see improved employee engagement. From celebrating work anniversaries to offering career development opportunities, engaged employees are often motivated to take on more responsibilities and participate in the workplace.

Better Employee Experience
Employee anniversary recognition is an opportunity to provide positive interaction. Whether it's every year, or tenure-based, celebrate the moments that matter to build an experience that employees will want.
Tips for Employee Anniversary Recognition
Sure, one-off gifts can be awesome! However, they won't necessarily help boost engagement, morale, or build loyalty. When implementing any employee anniversary recognition idea, it's important to understand best practices to ensure your gifts and recognition programs are successful.

Monitor Milestones and Anniversaries
How many times have you forgotten an anniversary? Or birthday? Well, now you don't have to forget. There are multiple ways to keep track of employees' work anniversary dates. Whether you utilize a recognition tool, an office calendar, Outlook, or kick it old school, it's important to have these dates at the ready.
Celebrating work anniversaries should occur the day of, or earlier, but never after the event. We suggest that you have reminders about a month or two in advance, this will provide you with ample time to organize and execute plans.
NOTE: At Terryberry, we automate shoutouts and encourage engagement for work anniversaries. Your program can be customized to celebrate all employee milestones.

Keep It Personalized and Genuine
The point of recognition is to ensure your employees feel valued and appreciated. Do you know what can ruin that? Basic, generalized gift cards. Make sure you are putting forth thought, care, and effort into celebrating an employee's work anniversary. Employees are more likely to remember the effort and meaning, rather than the gift itself.
This is your opportunity to get creative! So, make it count.

Practice Equity and Fairness
One of the core values of recognition is inclusion. It's important to ensure that all celebrations, gifts, and events are equitable. Make sure that all leaders and managers are aware of the budget for each anniversary date per person. By designing a program that involves employee anniversary recognition, you can provide a well-structured, equitable program that everyone is sure to love!

Allocate Work Anniversary Budgets
You may think you need to spend a lot, but you don't. Regardless of how much you can spend, employee anniversary recognition should be a part of your budget. Work anniversaries are a small (impactful) way to build company culture and increase employee engagement. By having a designated annual budget, you'll be able to adequately gift with meaning, equity, and fairness in mind.

Celebrate Loyalty and Tenure
All celebrations should be awesome, no doubt. However, tenure does matter. There's a big difference between someone celebrating their first year versus an employee celebrating their 20th year. Due to the Great Resignation, loyalty holds so much more value than ever before.
If you choose to design and implement an employee anniversary recognition program, include tenure-based tiers. Just think about the milestones of an employee's life cycle: 1, 5, 10, 15, 20, so on and so forth.
Employee Anniversary Recognition Ideas
Here are 10 different ways you can implement work anniversary ideas into your company culture. Choose a few, use them all, or start easy by just utilizing one idea.
1. Reward Points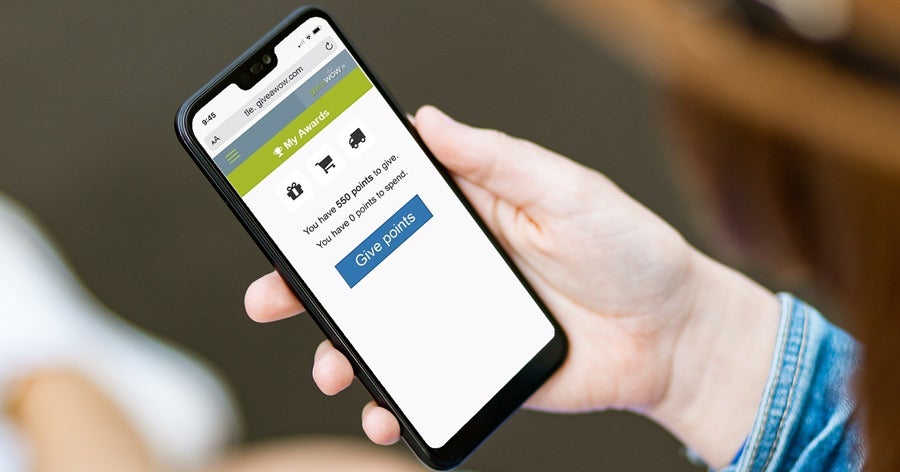 Give the gift of choice! By utilizing employee point-based recognition, you can monitor and reward milestones and accomplishments. This is a great option to build a culture of recognition year-round for employees who work in the office and those that don't. To celebrate employee anniversaries, you can gift your employees with a large sum of points so they can choose their reward! 
How to Get Started: Reward employees with points for completing wellness challenges, big projects, etc. This type of employee anniversary recognition can be customized to fit organizations of all sizes.
Best For:  3-, 5- & 7-Year Anniversaries and/or Annual Anniversaries
Pro Tip: You can go further by combining social recognition with your point-based recognition! Praise from peers can be an important part of celebrating anniversaries!
2. Charitable Donations
Are you a pillar within your community? Purpose-led companies perform better, it's as simple as that. Employees who are aligned with the goals and values are more engaged in the company's purpose. By offering the opportunity to give back, companies can satisfy the human desire for meaning and purpose in their work. So, use work anniversaries to align employees' values with the company's mission.
How to Get Started: If your employees love to give back, then let them pick a charity to donate to! You can donate on behalf of your employee, which shows gratitude and appreciation for life outside of work. This type of employee anniversary recognition can be solo or accompanied by a gift.
Best For: All Work Anniversaries
3. Meaningful Experiences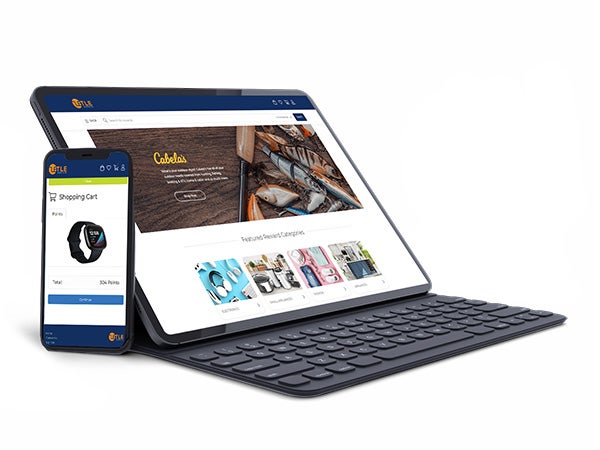 Go big or go home. It goes something like that! Provide your employees with an experience that they will remember for the rest of their lives. This type of employee anniversary recognition can be tailored perfectly to the employee's personality. Are they adventurous? Skydiving. Do they love history? Museum tickets. Outdoorsy or love the theater? Deep-sea fishing. A meaningful experience could be attending an event, traveling to a new destination, or perhaps an activity that employees wouldn't normally get to do. 
We love great work ethic, but there is more to life than work. Finding a balance between personal and professional life can be tricky but rewarding. 
How to Get Started: Provide an experience they'll always remember. Implement an employee recognition program that allows employees to specifically chose an adventure of their own. They can choose from tickets for sporting events, cooking classes, skydiving, to an island vacation. The scale of the experience should be commensurate with the importance of each milestone.  
Best For:  3-, 5-, & 7-Year Anniversaries 
4. Company Branded Swag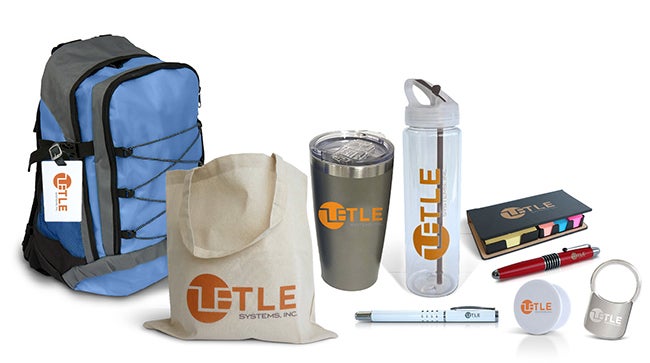 It's been done time and time again. Do you think branded swag is cliché? Well, it might be. But awesome swag items can make a huge impact when commemorating an employee milestone. Not only does it reward employees for a job well done, but it can also promote your company over time. More importantly, branded swag can help employees feel a sense of belonging.
Laptop bags
Hoodies/sweatshirts
Golf balls
Hats/Beanies
Stationary
How to Get Started: It's a quality over quantity situation. Make sure that all your custom swag is something that your employees will actually be excited to own. Don't forget to include items that speak on the company culture. For example, you could have an engraved Yeti coffee mug or an embroidered logo on a Nike jacket.
Best For:  1- & 2-Year Anniversaries and/or Annual Anniversary
Pro Tip: Take the hassle of the process. Utilize companies that specialize in custom swag. This is a great idea for remote employees!
5. Professional Development
Investing in your employees' future is a key strategy for employee engagement. It's important to celebrate all the work your employee achieved and also the work they have yet to accomplish. Not only does investing in their future show your gratitude but it creates an environment that fosters education, loyalty, commitment, and professional growth. Here are some more employee anniversary recognition ideas: 
Tuition Reimbursement

 

Certification Costs

 
Advanced Training

 

Paid-for Industry Conferences

 
How to Get Started: If your company already has one, great. If not, design a professional development program for your employees. When they reach a milestone in their career, offer to pay for a certification they're interested in, or support their pursuit of another degree. You could even offer to expense an industry conference to grow professionally. Explore all options for growth experiences. 
Best For: 2-, 5-, & 7-Year Anniversaries

6. Milestone and Service Award Program
Looking for a more formal approach to employee work anniversaries? Create an official program that helps streamline the process while ensuring consistency! A formal service award program doesn't inherently have to be boring…cue brainstorming sessions. You can design a program that includes gifts, points, awards, experience, or a mix of all of them. A milestone and service award program will provide an equitable, and customized way to celebrate work anniversaries. 
How to Get Started: It's all custom. Partner with companies like Terryberry, who can provide a full-service program tailored to your every need. You can find best practices to ensure that your program is successful for everyone. 
Best For:  1-, 3-, 5- & 7-Year Anniversaries 
7. Host a Celebration in their Honor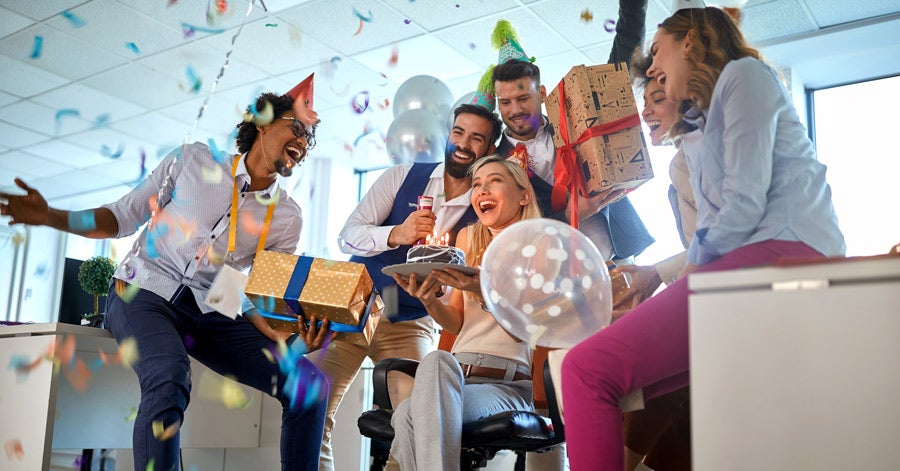 This is your classic way to celebrate an anniversary! An office party can be customized for any budget, big or small. Although this may seem like it puts social pressure on teams, it can be a great bonding experience for the employee's team or department. The key takeaway from hosting a party is gathering leadership and colleagues to make the employee feel special. 
How to Get Started: Think about your company culture. Do you have a wild, and wacky environment? If so, perhaps your office party is themed with a costume contest! Is your workplace chill and relaxed? Then keep it simple with catered food and drinks, or order special treats like cake, and gather for a moment in the break room. Whatever you do, make sure to have fun with it! 
Best For:  3-, 5-, & 7-Year Anniversaries

8. Make It a Holiday
Less is more, right? Not every employee will want a gift. Some employees actually value non-monetary incentives. So, give the gift of more time (vacation days, sick days, paid sabbatical, volunteer days). Employees are looking for companies that value the true essence of work-life balance. This will show your employees that you're invested in their physical and mental well-being too. 
How to Get Started: Allow your employees the opportunity to spend their anniversary how they choose to spend it. This could be a bonus day off to experience more time with their loved ones, friends, self-care, or maybe to explore something they're passionate about. This type of employee anniversary recognition can help the employee associate a good memory with their work. 
Best For:  3-, 5- & 7-Year Anniversaries and/or Annual Anniversaries 
Pro Tip: Don't make this holiday a part of their PTO, include it as a "normal" holiday like July 4th or Thanksgiving. Want to make this day even better? For longer tenure, include an unforgettable experience. 
9. Home Office Environment
With companies now utilizing more remote employees, or hybrid-flex schedules, many employees are needing a home office. Due to the pandemic shut down in 2020, the need for home offices to be a productive environment became prevalent. If your company plans to stay remote, or flexible in some way, invest in your employees' at-home environments. Trust us, it matters! 
Home office decor

 

Stations and supplies

 

New computer

 

Dual monitors

 
Whiteboards

 

Ergonomic chairs

 

Standing desks

 
How to Get Started: If you have a tenured staff, provide your employees with a stipend to update their office space that will help them be focused and productive. This can include reimbursement for items like a new desk, blue light lamps, etc. (including both practical and fun items). Workplaces should be a place where employees feel excited and motivated. This type of employee anniversary recognition idea is effective for small and big milestones! 
Best For: 1-, 2-, 5- & 10-Year Anniversaries

10. Make It Personal
The best and most genuine work anniversary gifts reflect the personalities of your employees. If you put in the effort to get to know your employees first, this type of recognition will go a lot easier! 
For example, you can write a handwritten note! You can even spice it up by offering to take them to the lunch of their choice. Although a handwritten card seems outdated, it can be super effective. A handwritten note represents a level of care.  This is a great employee recognition idea for those who like words of affirmation. 
How to Get Started: Be thoughtful and specific. Think about all the ways you appreciate this employee from their hard work to their personality. Are they team players? Optimistic? A real go-getter? Include everything you can think of about this employee. Don't forget to give it some life, be personable (maybe include a joke, a meme, or an inspirational quote). 
Best For: 1st Anniversary and/or Annual Anniversary 
Pro Tip: With your personalized note, include an invitation to lunch or pair it with a gift basket full of their favorite things (sticky notes, pens, snacks, etc.). This also works well for remote employees! 
Celebrate Moments that Matter
An employee's work anniversary is an opportunity to express appreciation, engage and recognize employees.
Terryberry can help you develop meaningful service awards and employee recognition programs that show employees that their contributions are valued.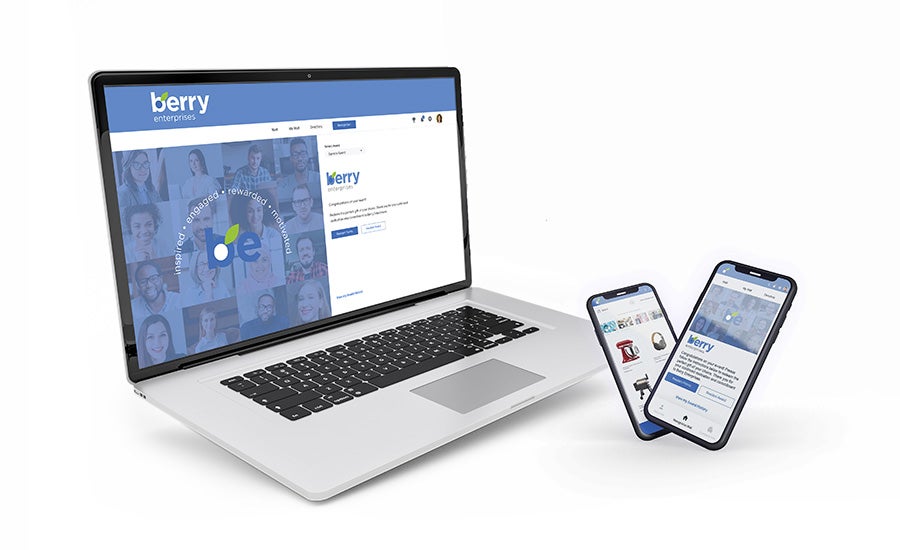 Terryberry has helped create some lasting moments in the lives of our clients and their employees with exceptional awards.
Want to celebrate your employees' milestones? Let us help you take service awards and milestone recognition to the next level with 360 Recognition CORE:
Dedicated customer service

 

Online and offline award redemption tools

 

Comprehensive reporting and data tools

 

Customized branding

 

Manager notifications and employee communication materials

 

Automated HRIS feed, SSO, and 3rd party integrations

 
From start to finish, Terryberry can help you design and implement a custom employee anniversary recognition program. Connect with us today to celebrate the moments that matter most.