The concept of employee engagement is nothing new. In a generalized sense, an engaged employee is enthusiastic, productive, and actively involved in the company. It's a good time to implement employee engagement ideas to ensure your employees feel valued and connected.
So, how do you make employees engaged?
You make employees engaged by building a thoughtful and honest company culture. However, this isn't always a walk in the park. It involves the consistent effort of showing your employees:
they matter,
you value their work and time, and
you invest in their personal and professional growth.
When are employees most likely to leave their jobs?
When employees do not feel engaged, empowered, and valued. Or perhaps, they do not see any growth within the organization. These are factors that directly contribute to a healthy and successful employee experience.
RELATED: What Will Employee Engagement Look Like in 2022?
During the Great Resignation, over 3.9 million employees left their positions as of November 2021. Within the next year, we can expect similar numbers if companies don't try to move the needle.
Introduce these employee engagement ideas to be better equipped to retain employees, attract quality candidates, and build a better future for your employees.
Actionable Tips for Employee Engagement Ideas
Improving employee engagement will take time. It doesn't happen overnight. In fact, it might take several weeks to a full year to see any real results. You'll need a real action plan behind your ideas. Coupled with consistent effort, you'll see a difference in employee engagement.
Whatever idea(s) you choose to implement in your own organization, remember to ensure the following tips to help you get the best results:
1. Empower Employees
Building trust and autonomy. Empowering employees can mean a variety of things, but most importantly empowering begins with trusting your employees to use their judgment for projects, tasks, policies, etc.
2. Encourage Open (Consistent) Communication
If nothing else, take this one to heart. Employees need to feel like they can openly communicate with their leaders, managers, and colleagues. Creating an open line of communication will ensure that employees understand company goals and objectives. It builds an important relationship that includes trust, honesty, and empathy. This will help employees feel connected and aligned with the mission of the company.
3. Invest in Career Pathways and Opportunities
Many employees do not want to be stagnant in their careers. When employees can see the future, they are more likely to be motivated in their job duties. Although this can be an extensive process, professional development is needed for long-term success with employee engagement.
4. Embrace Innovation
Ideas should be celebrated and supported, even the ideas that fail. Who's to say that something that has always been done can't be improved upon? Innovative companies provide employees with an environment that allows them to thrive, feel safe, trusted, and excited about their work.
5. Have Fun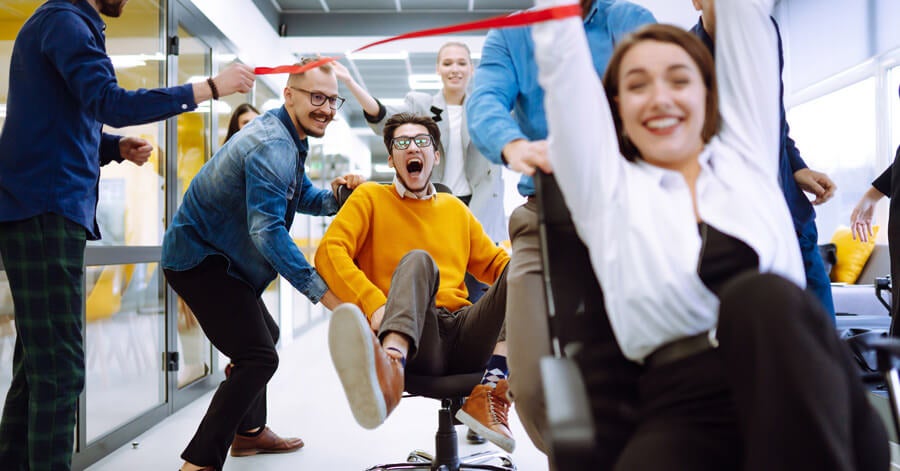 We're humans, remember that. Work can be tedious, uninteresting, and mundane. Having fun needs to be just as strategic as anything else. It needs to be a core element in your company culture. Fun in your organization could be a quarterly event for everyone (and their families), renting out movie theaters, office challenges, competitions, etc.
Get employees moving. Get them smiling.
Pro Tip: Use a recognition calendar! It not only includes recognition dates that can be used for traditions but includes tips, tricks, and challenges!
Benefits of Implementing Employee Engagement Strategies
There are incredible benefits of high employee engagement. If you start bringing employee engagement ideas into fruition, the results will speak for themselves. Here are a few key benefits:
Increased Productivity
When employees feel fulfilled and happy, they are more likely to be productive. For example, happy workers are 13% more productive according to an extensive study from Oxford University. Engaged employees want to produce high-quality work and often take pride in their jobs.
Better Employee Experience  
The employee experience reflects the entire life cycle of an employee from onboarding to retirement. With a strategic engagement plan, you'll more than likely improve multiple stages of the employee life cycle.
Higher Retention
Employee retention is an often-discussed topic in business. Most employees will want to be a part of an organization that focuses on engagement. Why? Because engaged employees are less likely to be in search of different jobs. Organizations should be investing in building a company culture that retains its employees but attracts quality candidates as well.
Pro Tip: Register for Terryberry's Employee Retention webinar in April to learn more (link at the bottom).
12 Ideas for Employee Engagement
1. Social Recognition

Recognition is a significant contributing factor in employee engagement. In fact, disengaged employees often feel unseen, unheard, and unrecognized. With social recognition, you can make a positive impact on the lives of your employees. They will feel connected with their managers and coworkers.
There are multiple benefits to implementing a social recognition program!
Things you can do:
2. Prioritize Work and Life Balance
Do you know what prevents burnout? Balancing work and life.
It may feel like it's impossible to achieve, but we can assure you that is simpler than you think. Finding the right balance between work and employees' personal lives requires trial and error. What may work for someone, may not work for another employee.
We suggest opening a dialogue with employees. Remind them that it's okay to have a life outside of work. As an organization, you realize that people have family, friends, hobbies, and other interests. It's all about recognizing their humanness.
Ask your employees what could the organization be doing better? How can the company better support the balance?
Things you can do:
Offer flexible schedules
Provide options for WFH and Hybrid opportunities
Host family-friendly company events
Encourage company clubs (softball leagues, book clubs, etc.)
3. Provide Mentorship and Training
Encourage your employees to achieve their career goals! You can do this by establishing a mentorship program for your employees.
Mentorship programs can help to foster healthy relationships with coworkers and supervisors. Your program can be inclusive of new hires to senior employees. Anyone who wishes to learn more or advance their skills can join!
Additionally, you can provide employees with supplemental training that supports their positions and aspirations.
Things you can do:
Create mentorship programs
Create a higher-education program
Partner with local and regional conferences
Host Lunch and Learns
4. Wellness Programs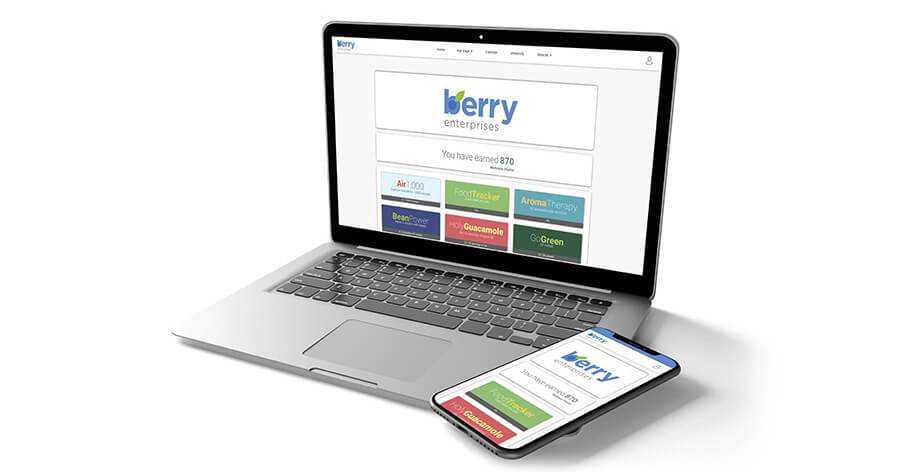 It's time to end the stigma. The mental and physical well-being of your employees is important! Healthy and happy employees increase engagement dramatically. When organizations prioritize the well-being of their employees, it shows everyone that they actually care. With wellness initiatives in place, you can help decrease mental burn-out, workplace accidents, and used sick days.
Things you can do:
Provide healthy drinks and snacks in the break room
Separate PTO and sick time
Offer more sick days (encourage them to use for mental, emotional, and physical illness)
Host monthly walking challenges
Celebrate with an annual wellness day for everyone
Offer on-site gyms or fitness classes
5. Explore Career Passions
This goes hand in hand with innovation and employee autonomy. Employees have interests both inside and outside of work. Organizations that encourage passion projects (within their career) are more likely to see engaged employees. By allowing employees to explore their career passions, you create the opportunity for employees to find additional fulfillment within their job responsibilities.
If you know what your employees are passionate about then you will be equipped to keep them engaged, satisfied, and happy in their jobs.
Things you can do:
Allow employees to log weekly "Passion Project" hours
Ask employees what they would like to be doing in 1:1 meetings/reviews
Extend opportunities for employees to laterally move within the company
6. Excellent Onboarding Process
Engage employees from day one.  We suggest sending a "Welcome to the Team" box to new hires. This box could include some company-branded swag like a coffee mug, stationery, stickers, pens, headphones, water bottles, etc.
Make it unique to the industry of your company, personalized just for them, or keep it casual with staples that represent your company culture.
Don't forget to include first-day instructions, contacts, and company information (dress code, what to bring, etc.). This can be done for everyone, regardless of location.
Things you can do:
Help new hires feel welcome & comfortable
Help employees access resources
Communication expectations early
Introduce new employees to others
7. Awesome Rewards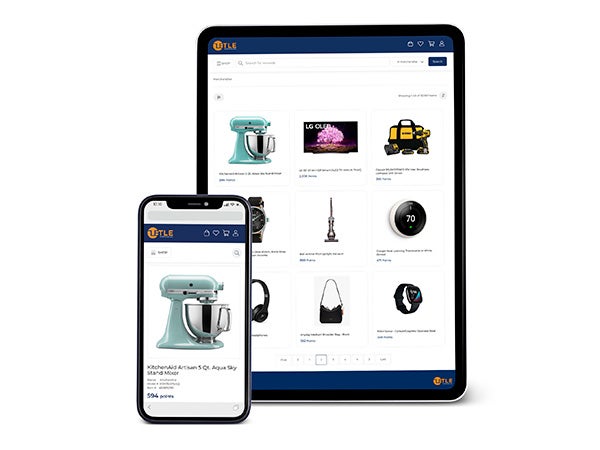 How sentimental can an E-card be? Provide your employees with meaningful gifts that reflect their years of service, great achievements, and hard work with awesome awards. Your employees work hard to help your organization accomplish its goals and mission. They should be rewarded for great work too!
With a reward platform, you can provide your employees with a modern shopping experience, charitable gifts, travel and event experiences, and name-brand merchandise from thousands of brands!
Things you can do:
Create a sales incentive program
Rewards employees with points to redeem
Give awesome holiday gifts
Create a recognition program
8. Make Time for Fun Outside of Work
This is your chance to be creative or keep it simple. The idea behind having fun outside work is to establish a fun company culture that recognizes the work-life balance. More importantly, this type of employee engagement idea allows team members to spend quality time together outside of the normal work environment.
By developing healthy relationships, you are decreasing opportunities for conflicts among coworkers as well as work stress. Fun networking events can dramatically improve the communication, openness, and problem-solving abilities of employees.
Things you can do:
Host happy hours, luncheons, or other casual events
Quarterly company events that are family-friendly like a Fall Festival
Rent out movie theaters for a double showing
Take employees out to lunch
"Bring your kids to work" day
Chili-off contests; other lighthearted competitions
Volunteer Days
9. Celebrate Milestones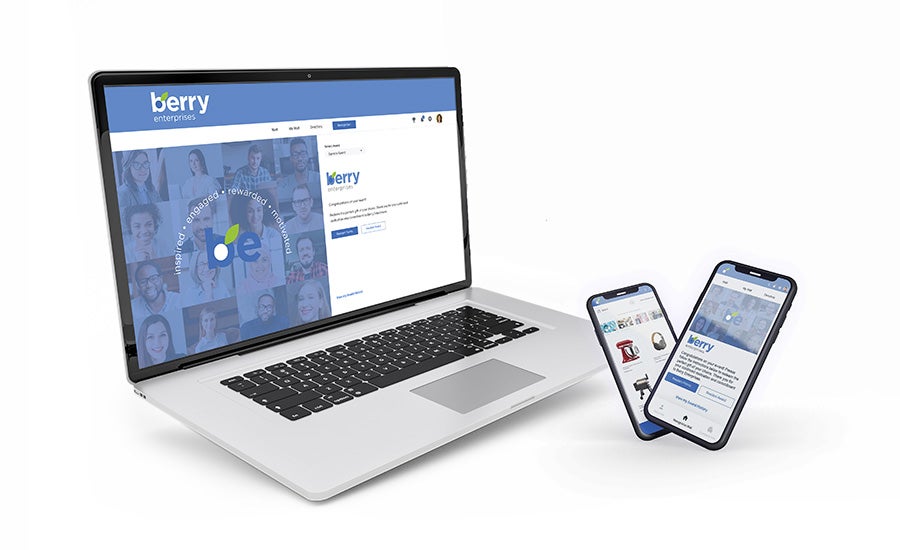 Celebrating employee work anniversaries is one of the best ways to make employees feel engaged and valued. It's important to remain inclusive when celebrating employee milestones! You can keep it simple by only recognizing work anniversaries. However, we suggest you celebrate all the awesome milestones from birthdays to achievements to anniversaries.
By recognizing the milestones of your employees, you will be able to boost employee morale, happiness and keep them engaged.
This is also a tactic used to create an incredible employee experience.
Things you can do:
Design an employee anniversary program
Bring in treats for employee birthdays
Bonuses
10. Provide Professional Growth + Development
A tried-and-true way to engage employees is to offer opportunities for professional growth and development. Organizations that create a growth-oriented company culture will see exceptional engagement results compared to those that don't.
Many employees often seek higher education and lateral growth. Companies are likely to see higher turnover rates when their employees feel stagnant and complacent in their roles.
Things you can do:
Support employees in continuing their education
Reimburse higher education tuition
Send employees to industry-specific conferences
Offer additional training + certifications
Hire within for senior roles
11. Build a Culture of Positive Communication
Ensure your employees feel comfortable with providing feedback.
How can you do this? Encourage communication by starting the conversation.
It's that easy. Often, employees can feel as if they are bugging their managers and leaders. And that couldn't be farther from the truth! Employees should feel as if they can come to their managers for anything, whether it's seeking advice for a project or status updates.
Employees who feel comfortable talking with managers and leaders also feel connected, secure and are less likely to disengage.
Things you can do:
Hold open office hours
Send anonymous pulse surveys
Integrate communication tools like Slack, Microsoft Teams, Discord, etc.
Engage in small talk, "hellos" and "how are yous"
Deploy different channels for feedback
12. Providing an Inside View
Keep everyone informed. This is one of the biggest one of the simplest ways to engage employees.
When employees have an "inside" view, they are more likely to feel connected and secure. It's important for employees to understand the direction of the company if goals were achieved, accounts were won, etc. Often, leadership and HR keep employees in the dark.
If you can be transparent with your employees, they will have a better understanding of the vision and mission they are working towards. It also establishes a sense of trust within the company!
Things you can do:
Hold monthly "All-Hands" meetings
Send out company newsletters
Encourage open communication
How to Implement Employee Engagement Ideas and Why They Work
Everyone loves to talk about it, but let's be about it. If you're looking to implement any of these ideas, we suggest you start with a great foundation. Therefore, you must develop a plan that is founded on feedback from your employees. How do they feel? How engaged are they?
To get a true measurement of engagement, you can conduct pulse surveys throughout the year. These questions need to be specific to the employee experience. For example, ask employees about their daily tasks, their relationships with their manager, colleagues, etc.
However, measuring engagement is not an exact science. Be adaptable! In addition to surveying, you can develop multiple ways to establish feedback practices. You can integrate a few of these methods or all of them:
Consistent 1:1 Meetings

– Your most personal method of communication; it's a great way to build interpersonal relationships with team members without any social pressure.

 

Office Hours

– Your more traditional and foundational method of communication; it empowers employees to seek help, ask questions, and establish autonomous rapport with managers.

 

HR (Human Resource) Chatbot

– Your more innovative method of communication; it's an open channel for employees to provide (anonymous if need be) feedback at any time.
By creating a line of communication that fosters honesty and feedback, you are already engaging your employees! With multiple channels of communication, you are not only receiving vital information but you're also giving your employees a voice and encouraging them to build healthy working relationships.
Once you have identified how best to engage your employees, you can incorporate some employee engagement ideas to build your foundation further.
Employee Engagement Ideas for Remote Workers
Remote work is here to stay! Whether your organization is back in the office, or not. It's important to be inclusive for all workers, including those who work remotely. When developing an employee engagement plan, take note of the different ideas you can include in your strategy.
For your work-at-home people, here are some ideas for employee engagement:
Virtual All-Hands Meetings
The key to employee engagement is usually communication. Offer your organization the ability to participate in an "All-Hands" meeting.
However, don't just do it willy-nilly. Start each meeting with a fun opener to get a positive vibe. Be sure to stick to an agenda that discusses different company topics with department leaders. These topics could include company wins, statistics, new hires, anniversaries, events, and KPIs. By doing so, you provide a sense of belonging.
PRO TIP: Don't be afraid to keep your mic and cam on! Small talk makes you personable.
Host Virtual Events
Employee engagement activities and events are much easier to execute in person, but it's important to be inclusive for those working outside of the office. We suggest hosting frequent virtual events!
You can host a Lunch-&-Learn, happy hour, or trivia night. However, time is precious. So, if your event is outside of working hours make sure to incentivize your employees with prizes like gift cards or reward points!
Digital Tools + Solutions
Utilize digital tools to the best of your ability. Your remote workers rely heavily on tools that ensure productivity and efficiency. You can unify your staff by employing company-wide tools like Slack, Trello, or Microsoft Teams. Not only do these tools provide employees with instant communication, but it allows for departments to interact better.
Additionally, you can further connect your teams by developing social recognition programs so that employees can see their colleagues' achievements in real-time! The benefits of digital tools and solutions are endless.
PRO TIP: Create different channels or rooms where employees can take a break from their work and get to know each other personally! This will help ignite different aspects of company culture.
Want to Learn More Employee Engagement?
Learn more about how employee engagement and retention matter with Terryberry's free webinar! One of the most critical issues is talent retention.
Psychologist, researcher, and workplace culture expert, Dr. Paul White, will share his expertise so you'll be able to:
Understand the connection that research done in the areas of resiliency, positive psychology, neuroscience, and remote employees has shown.
Learn how to create and maintain 'connectedness' between team members – especially remote employees.
Learn the practical steps to create bonds between coworkers and how it increases retention.
Employee engagement is more than just a feeling. Start your journey with Terryberry's 360 Recognition platform! Together we will improve engagement and overall employee satisfaction, contact us today.