Motivate and reward great work with Terryberry's AwardPoints employee rewarding system. The employee point reward system continuously motivates individuals and allows members of management to express appreciation for employee contributions and commitment with an employee performance reward. Watch the video to learn how it works.
Download Brochure
Terryberry Makes Your Employee Reward Program Easy
Our online platform allows you to quickly and simply assign points to employees, and employees can easily redeem their points for high-quality rewards including jewelry, kitchen items, clothing and more. Our turnaround times for delivery are the fastest in the industry, meaning your employees can expect to receive their rewards in a timely fashion without having to wait.
AwardPoints is a natural fit for performance recognition of any type:
Employee attendance awards
Safety incentives and awards
Healthy lifestyles and wellness incentives
Sales incentives
Recognition for "Above and Beyond"
Productivity levels
Learn more about how AwardPoints work, and when you're ready, contact us for a demo or to find out how to get started with an AwardPoints employee performance award program for your organization.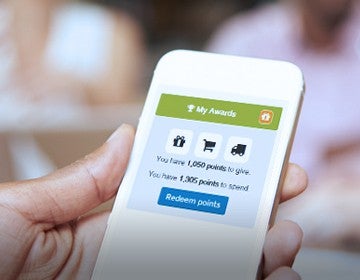 Why an Employee Incentive Points Program is Important
Employees Earn Points that Can Be Redeemed for Awards
Employee performance award programs allow employees to earn points for excellent work. With the web-based program AwardPoints.com, points can be collected and redeemed from a collection of thousands of award options.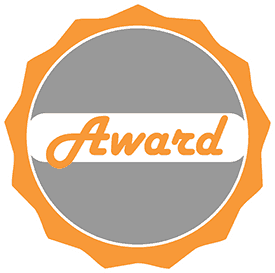 AwardPoints Helps You Accelerate Performance
Give reward points for the contributions that matter most to your business
Employees collect and redeem points for customized rewards and gifts from Terryberry's large selection
Cost-effective, flexible, and easy-to-use
AwardPoints is scalable for organizations of any size, whether you have 20 employees or 20,000
Easy-to-use administrative dashboard
Built-in email communication
Offline program participants can print brochures, statements, and certificates
Supervisors can monitor account history and employee progress
Customized with your organization's brand and your core values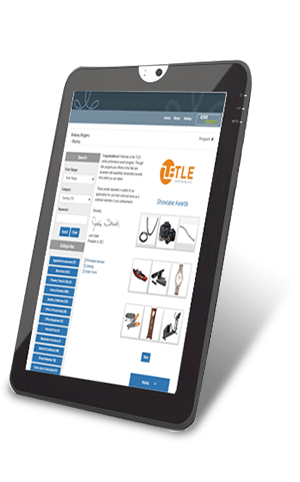 What Terryberry Customers Are Saying
"We chose Terryberry because of the great selection and the great customer service."

– Sumisho Global Logistics
"The [employee awards] brochures look great. I've flipped through all of them and I believe Terryberry has upgraded their choices and kept the prices manageable."

– Christine, Marlow Industries