For the 5th year in a row, Terryberry has been recognized among the Best and Brightest Companies to Work for in the Nation.  It's an honor the company cherishes, in particular because one of their four core values is to create an environment where employees can achieve their best potential.
Terryberry's Company History
Terryberry is a 100-year old company, established and headquartered in Grand Rapids, Michigan.  Today, Terryberry has offices throughout North America and the United Kingdom.
"We're honored to be recognized for our workplace culture at Terryberry," says Terryberry's CEO Gary Wiegmann. "Our team is extraordinary, and we are fortunate to have such a great group of people working together toward the mission we share. It's wonderful to have that acknowledged externally as well."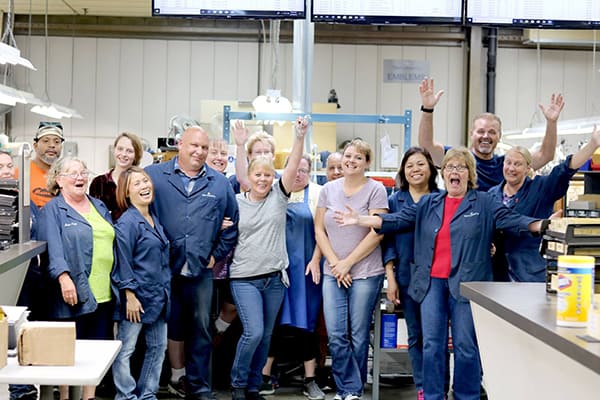 Many Terryberry Clients are Among the Best & Brightest Companies to Work For
Terryberry is also proud to share this honor with a number of their clients.  Terryberry's business solution is providing employee recognition programs and awards.  The company's clients acknowledge the importance of recognizing and appreciating their employees; they partner with Terryberry for support and resources to help them build a culture of recognition in the workplace.  "It's inspiring work and we feel honored to partner with organizations worldwide to help them recognize their valuable team members," says Weigmann.
Want to join a Best and Brightest team?  Learn about career opportunities at Terryberry.