Why Service Awards Are Important
Milestone service anniversaries are important moments in an employee's career. Ask any employee how long she's been at her current job, and she can tell you the number of months or years…often to the day, because of course, her work is an important part of her life.  An employee's service anniversary is a crucial opportunity for organizations to express appreciation, recognize contributions, and engage employees with the mission, vision and values that drive your business.
Download Brochure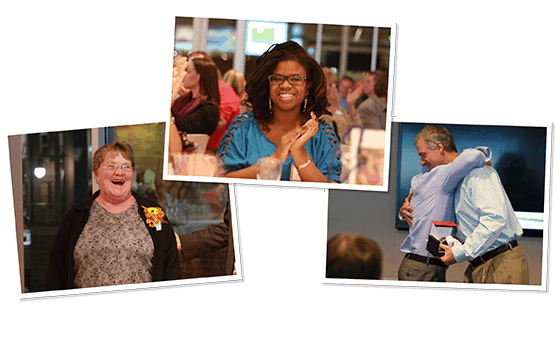 Did You Know...
72% of employees are either actively or passively job searching
Lack of recognition is the #1 reason employees quit
9 in 10 companies recognize their employees for their years of service
Studies show that a properly designed and implemented service award program can improve employee retention
Recognizing employees for their dedication builds engagement
Service Awards create a framework where all employees can be recognized consistently.
Ultimately, a career is a relationship, and in any relationship taking a moment out of the daily grind to express appreciation pays dividends. We've heard some ask, why recognize an employee for keeping the seat warm? Plainly, if that's what your employee service award program is about, it's probably not working. Here's why…and how Terryberry does it differently.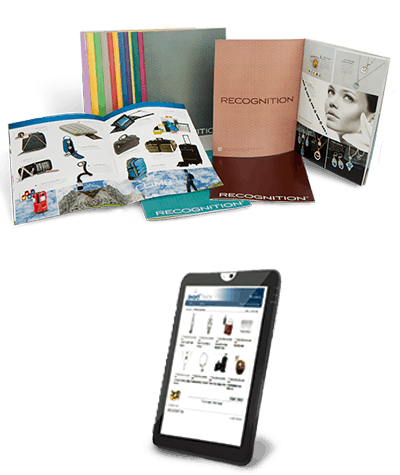 Your Employee Service Award Program...RE-INVENTED!
Terryberry does years of service awards differently. Your service awards program is a foundational part of your organization's recognition culture. When you partner with Terryberry, we can help with any or all of the steps along the way.
Create a WOW Moment
The presentation of an award is as important as the award itself – both for the recipient, and for others in attendance. Terryberry provides everything you need to take years of service recognition to the next level.
Here are just a few options that set your service recognition award program apart:
Interactive, branded website allows coworkers to comment and applaud service anniversaries, making even the "in-between" years special.
Personalized video delivered on your recipients' milestone date.
Recognition training, tips and tools help managers effectively give recognition
Award presentation kits add an award certificate and a gift in an impressive presentation box.
Reinforce What Your Organization Values
Service awards from Terryberry are customized to support your brand in a positive way. We'll help you create a service awards program that reinforces your company values, and builds company pride.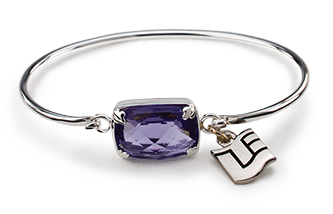 Thousands of Employee Awards and Rewards
When it comes to the awards themselves, we have 1000's of options for every milestone from "welcome aboard" to retirement and everything in between. Here's what you won't find elsewhere.
Customized for your organization with tasteful symbolism. Your service awards have more impact when they reinforce your brand!
Terryberry's professionally curated selection ensures quality awards that your employees will be excited to earn.
From custom recognition jewelry to functional lifestyle gifts and more,  we'll design employee appreciation gifts of the best quality to fit any budget.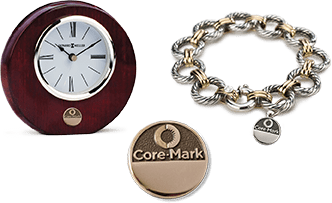 Terryberry Makes Years of Service Award Programs Easy!
We'll handle all the details of your program behind the scenes, so you can focus on what's important to you…your people and their achievements!
Your service award program can be up-and-running in less than a week
Turnaround times are the fastest in our industry
Customer Service is our middle name!
With 100 years of experience ourselves, you can count on us for years to come
When you partner with Terryberry we'll help you get started with a new service awards program, or breathe new life into your existing years of service award program.
Terryberry offers a host of solutions to maximize the impact of your employee service awards program, while minimizing the administration time and effort required.
Browse our employee service awards collection today and decide to enlist the help of Terryberry in developing a service awards program to honor your dedicated and devoted employees. We're waiting to hear from you!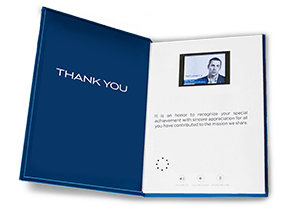 What Terryberry Customers Are Saying
"Great service, it's great to have this outsourced as one less thing for me to worry about in my already busy schedule. Great way to recognize employees."

– Andrea, Egg Farmers of Canada
"Helpful, prompt and responsive."

– Maureen, Car-O-Liner