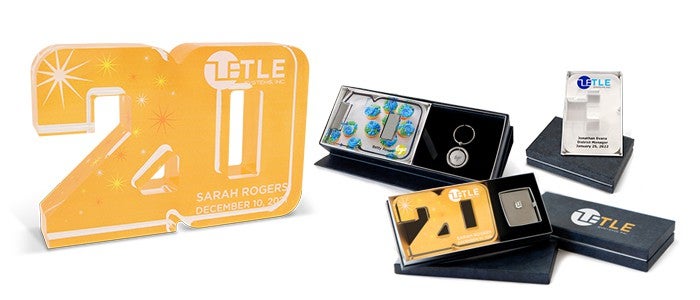 3 Tips for Celebrating Your Company Anniversary
Will your organization reach a significant company anniversary soon? 10 years, 20 years, 50 years?  These major milestone deserve to be recognized. Congratulations!  There are lots of ingredients that go into building a company that is successful long-term.  An important mission, solid leadership and happy customers are a few of them.  Few organizations can reach a major company anniversary without the contributions of a dedicated staff, day in and day out. Here are 3 tips for making your company anniversary special.
Contact Terryberry to learn about company anniversary gifts and recognition programs.
Reflect on your Organization's Journey
Host an event for staff, partners and customers to reflect on the journey to your company anniversary. The scale can vary based on your resources and culture.  It could be a lunch in your company break room or a black-tie gala at a special venue.  Collect and share old photos, prototypes, or stories from your early years.  Need a momento to give to your guests?  Consider Terryberry's digits!  Digits can be customized with your logo and event date and make a great take-home piece for the people who have contributed to your organization over the years.

Reinforce your Mission
A company anniversary is a great time to take a step back and remember the "why?" behind all of the efforts that brought your organization to this point.  Create signage or post your company mission in a place where employees and customers can be reminded of the vision you share.  Some organizations add a tagline to their email signatures celebrating the milestone and the mission behind it.  Terryberry's 360 Recognition Platform provides a Recognition Feed where staff contributions are celebrated and connected back to the vision and values of the group.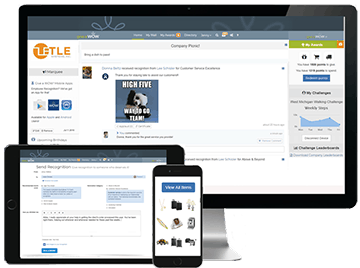 Recognize your Employees' Milestones
Company anniversaries are the perfect opportunity to appreciate the employees who have contributed to the organization's success.  Celebrate team members' individual career milestones with your organization.  If your organization doesn't already have a service awards program to recognize employees' tenure, now is a great time to start.  Honor the employees who have been with your organization from the very beginning and those who are starting their careers with your organization now. Terryberry can help with service award gift ideas.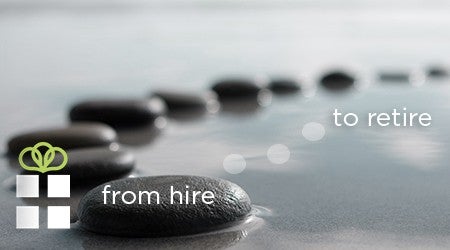 100 Year Anniversary
Terryberry recently celebrated a major company anniversary of our own – 100 years.  After a century of helping organizations recognize the accomplishments that drive their organization forward, it was fun to take a step back and celebrate our own achievements.