Designing Your Employee Recognition Program
Employee Recognition is all we do.  When you partner with Terryberry, our recognition experts will help you design and execute an employee recognition program that achieves your goals.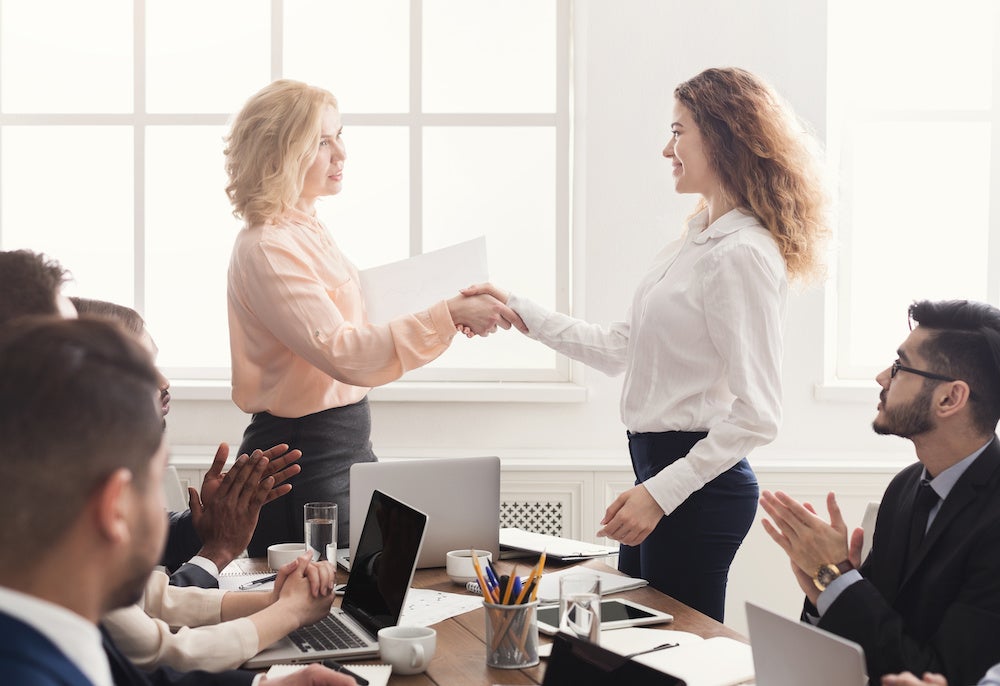 A framework for successful employee recognition
Terryberry supports employee recognition programs for organizations of all sizes and in all industries. With our comprehensive 360 Recognition Platform, you can select one or more modules to fit your needs now, with the flexibility to grow as your needs change over time.
A single hub to house all of your recognition initiatives and corporate awards from one easy-to-manage platform.
Designing an employee recognition program - Important questions to ask
Is the administration of your recognition program simple to manage and meet your system integration requirements?
Does your recognition program reflect your organization and reinforce your mission, vision and values?
Do your employees and managers understand how your recognition program works and how they can participate?
Does your recognition program include performance, tracking, and monitoring tools?
Does your recognition program effectively engage your employees?
Does your recognition program accommodate your organizational structure – locations, departments, languages, offsite, and non-desk employees?
Is your recognition program scalable and adaptable as your goals and objectives change? 
Does your recognition program fit your budget?