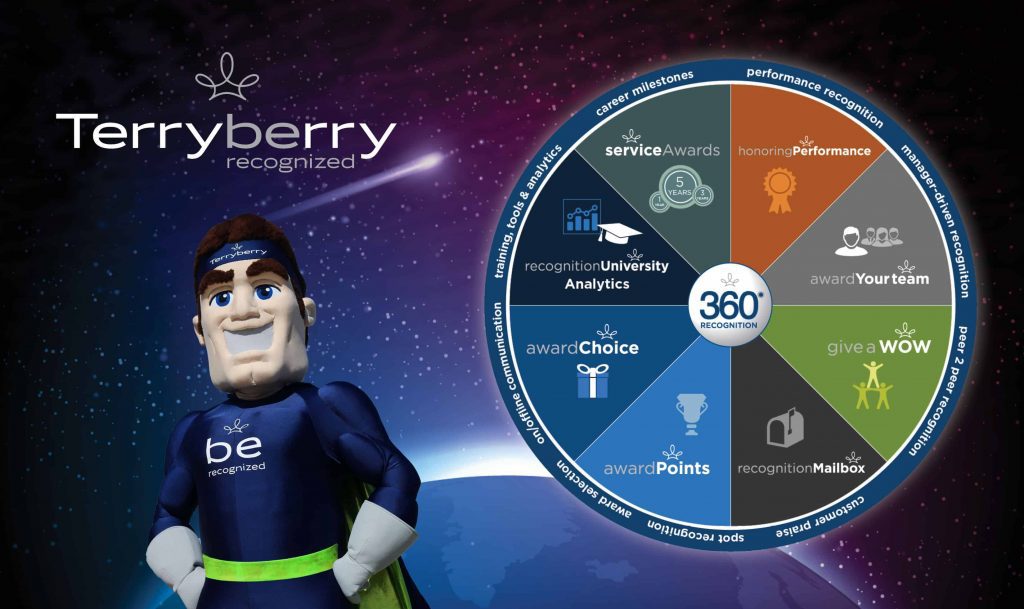 Recognition Man - Journal Entry #1:
As my one year anniversary at Terryberry rapidly approaches, I am writing to inform you of my mission and highlight my experiences thus far along the way.
My name is Recognition Man. And much like the origins of other famed superheroes, my life's genesis is shrouded in mystery and overly broad statements.

I am a tireless advocate for recognition in the workplace. My allegiance lies with Terryberry - a likeminded employee recognition business with offices across the United States, Canada and the UK.
Terryberry calls Grand Rapids their home, as they have for a whole century. Their goal is to recognize people in the workplace for remarkable contributions and awesome achievements. Needless to say, great minds think alike. As I, too, strive to create fulfilling, rewarding environments for people in the workforce.

When I'm not actively fighting on behalf of unrecognized employees, I can be found dolling out high fives and fist bumps at the Terryberry home base. Much of my time here is spent devising new plans to further appreciate employees around the world. And of course, to write about my experiences throughout the process.
Some memories I reflect on fondly over my past year at Terryberry include speaking at SHRM in New Orleans, test driving racecars in Texas, and handing out awards at the 2017 West Michigan Walking Challenge Award Ceremony.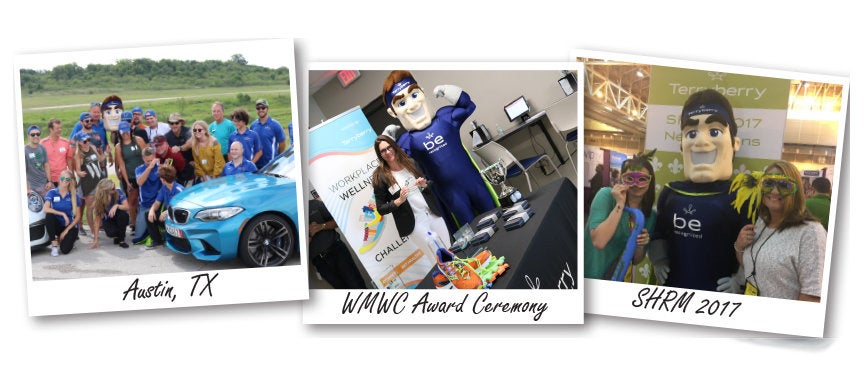 And while the average mortal can't keep up with me on a daily basis, I invite you to actively follow my wild ride on my various social media channels.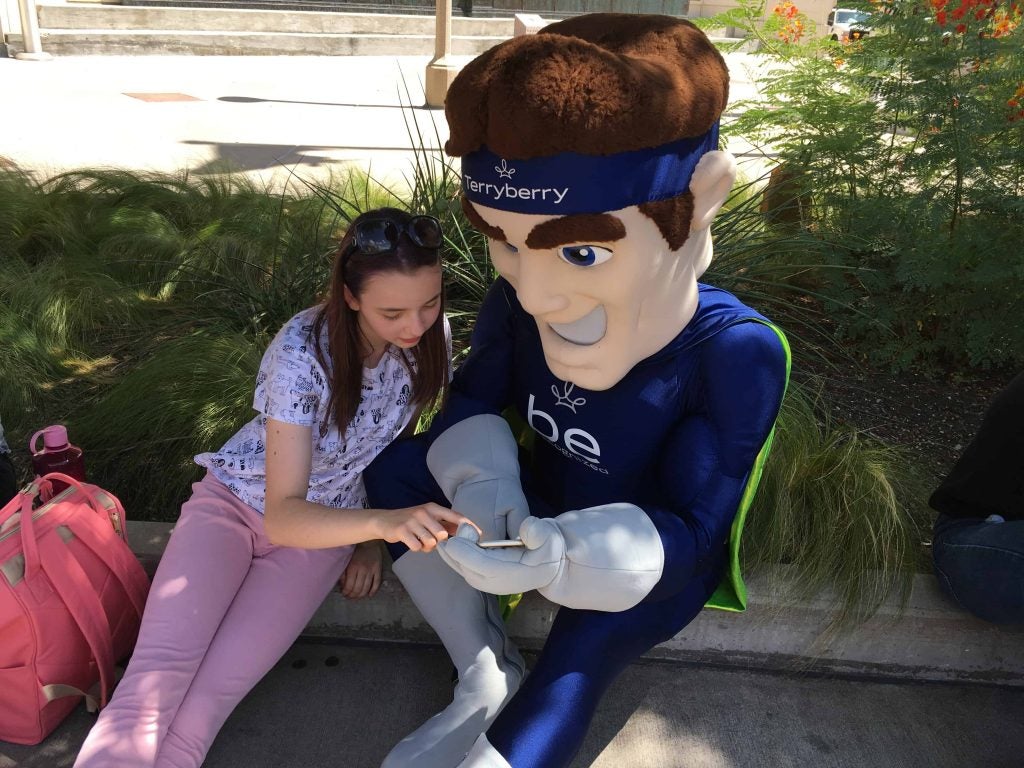 Quick Stats:

• 6'4"

• Overly moused, wind resistant Brown hair

• Described as "swoon-worthy"

• Favorite song:  You make my (Recognition) dreams come true "Ouuu Ouu" - Hall and Oats

• Birthday: March 27th, 2017
About Recognition Man: Recognition Man helps run a Grand Rapids Based Blog. His focus is to help organizations develop, implement and manage employee recognition programs. While being a full-time disengagement fighter, Recognition Man is also a full-time blogger and social media rockstar. He owns his own Twitter, Instagram and YouTube accounts and has been curating resources and posting his recognition tips and tricks for a little under a year. And just like handing out high fives for a job well done, he doesn't plan to stop blogging anytime soon.
About Terryberry: For a century, Terryberry has been helping organizations develop, implement and manage employee recognition programs.  With 30+ locations and 25,000+ clients worldwide, Terryberry is an industry leader in employee recognition innovation.  Terryberry remains a family-owned company, led by 4th Generation Managing Partner Mike Byam, and still manufactures jewelry awards in Grand Rapids, MI USA.