Thanks to the internet, people are more connected than ever before. At the same time, staying in communication via a device can lead to a sense of disconnection. Remote employees rarely get the chance to build relationships with each other the way people do in an office setting. In addition, maintaining a company culture of wellness may be more difficult with remote work compared to in-person work.
To encourage interaction and support employee wellbeing, here are some of our favorite virtual wellness challenge ideas.
Virtual Wellness Challenge Ideas
The goal of any wellness challenge is to support people in building long-term healthy habits. While a company-wide contest may spark interest in those who thrive on competition, be sure to also include challenges that focus on meeting a certain personal goal, essentially asking employees to compete against themselves. You'll likely find that certain challenges lend themselves to following one format or the other.
Nutrition Competition
Host your own version of Cutthroat Kitchen with a healthy food cookoff. Choose one nutritious food item and challenge employees to make a dish that includes it. Since you won't be able to judge the food based on taste, each participant can take a picture of their final product to share. The photo with the most votes wins!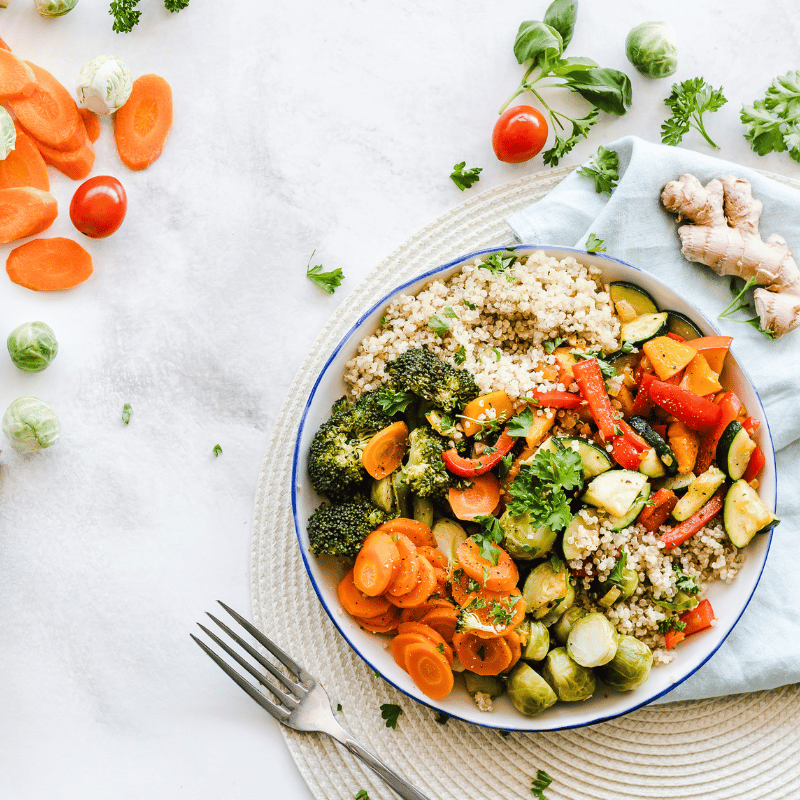 Movement Challenges
While step challenges are a great way to get people moving, they're not always the most inclusive way to do so. Host a movement challenge to celebrate all the ways that employees move their bodies, from walking to kayaking to swimming.
Walker Tracker offers an activity converter that converts nearly 200 activities into a step count. With it, you can track activity with a standard measurement but still be sure everyone can participate.
Gratitude Challenge
It probably doesn't come as a surprise that gratitude is good for your emotional health. It's been shown to boost happiness, build stronger relationships, and increase your optimism. Now, research is looking into the benefits that gratitude has for physical health, like better sleep and a healthier heart.
Conduct a gratitude challenge where employees record things they're thankful for. You can help people remember by setting up a daily reminder in your Slack channel or work calendar.
Mindful Moment Challenge
Encourage employees to meditate everyday with a Mindful Moment Challenge. A mindful moment might look like a short meditation session, neighborhood walk without the typical headphones, or a yoga class. Like the gratitude challenge, support participants by sending a daily reminder.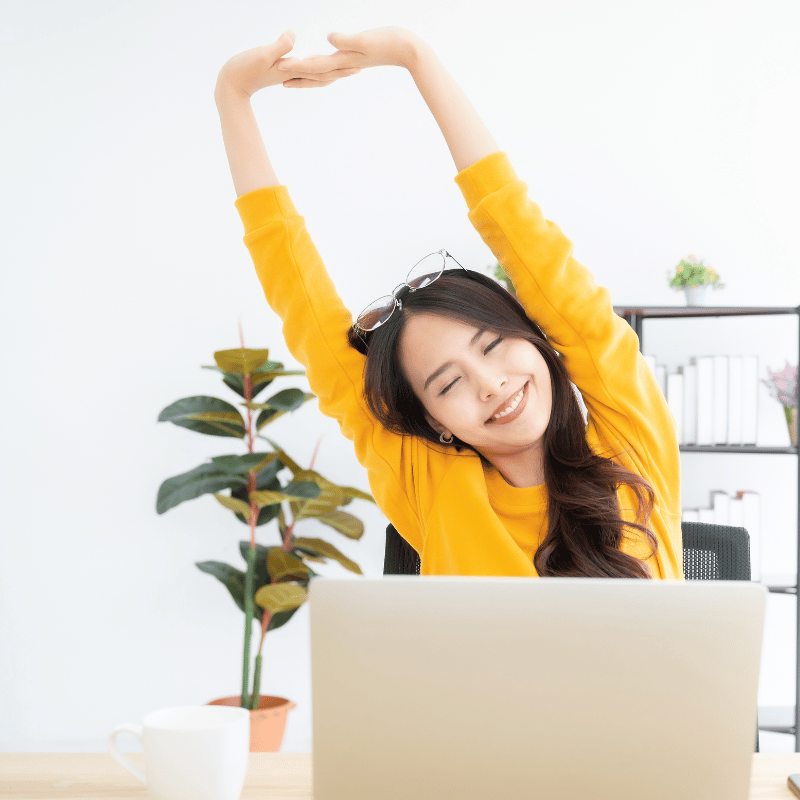 Stretch Challenge
Remote employees spend almost all day at the computer. Combat tense muscles with a stretch challenge. During the challenge, advocate for periodic 5 minute stretch breaks during the work day. Make it easy by sharing videos they can follow, such as this one or this one.
Most Outrageous Fitness Attire
Whether your remote employees are participating in an online fitness class together or just attending a company meeting, why not ask them to go all-out with their garb one day? Encourage everyone to come in their wildest workout clothes and vote for their favorite. Neon head warmers are encouraged.
Fruit and Veggie Challenge
The average adult needs 4-5 servings of fruit and veggies a day, but only one in ten U.S. adults eat enough. Host a fruit and veggie challenge to encourage healthier choices among employees. Because this is a food-based challenge, establish the goal as eating a certain number of servings every day.
Hydration Challenge
Water intake is a tricky thing. The majority of Americans do consume enough water each day, but typically just a third of that is plain water, with the rest coming in the form of soda, juice, and foods. Inspire employees to drink more plain water throughout the day with a hydration challenge– 8 cups is a great goal to set, according to the Mayo Clinic.
Recognition Exhibition
Employee recognition can help people feel more included in the workplace, ultimately boosting engagement and motivation. Host a Recognition Exhibition, challenging employees to recognize a colleague of theirs once a day or once a week. Using a recognition program– like the Terryberry 360 Recognition Platform– makes it easy to share kudos with one another. Who can have the longest streak of celebrating others?!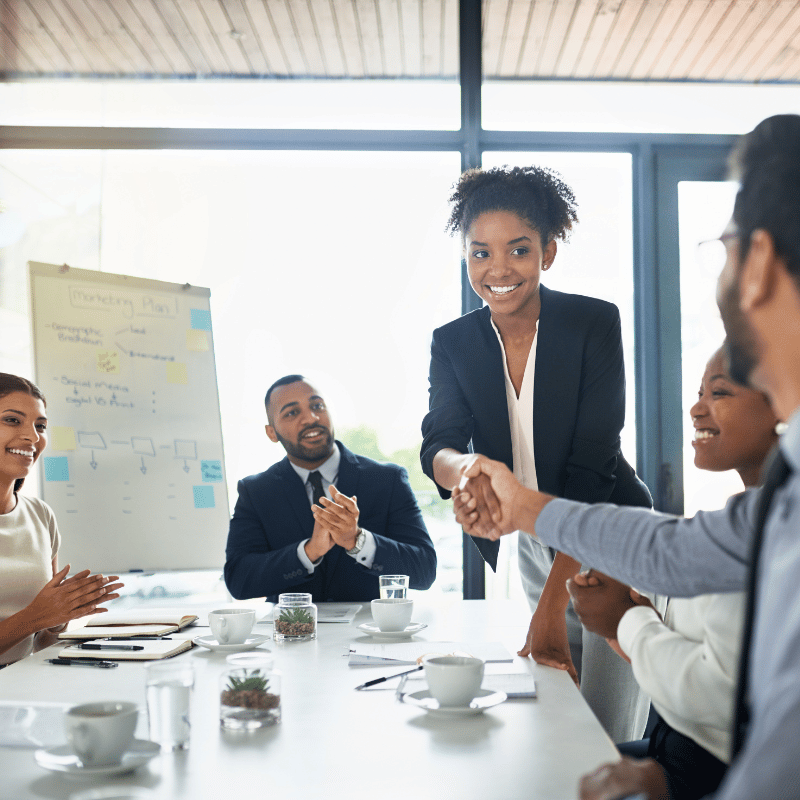 Sleep Challenge
During a sleep challenge, invite employees to set a sleep goal and aim to reach it the majority of nights. For example, someone might endeavor to sleep 7.5 hours a night at least 5 nights a week for the duration of the challenge.
Outdoor Meeting Madness
Remote employees may spend the entire day tucked away in their home office, trying to complete as much work as possible. To motivate people to get outside for some much needed fresh air and Vitamin D, host a challenge to see who can attend the highest percentage of meetings outside during a set time period. Pics or it didn't happen!
Try Something New Challenge
Plan a try something new challenge to advocate for a leap outside of the comfort zone! You might begin by focusing the challenge on physical health, asking people to try a new activity they've never done before, whether it's a new sport, an unfamiliar machine at the gym, or a different hiking trail. This challenge could easily apply to mental and emotional health as well.
Virtual Wellness Activities for Employees
Wellness activities are an essential part of any corporate wellness program, and the past few years have seen these activities swell to encompass physical, mental, emotional, and financial wellness. Consider how you can support all aspects of your employees' wellbeing.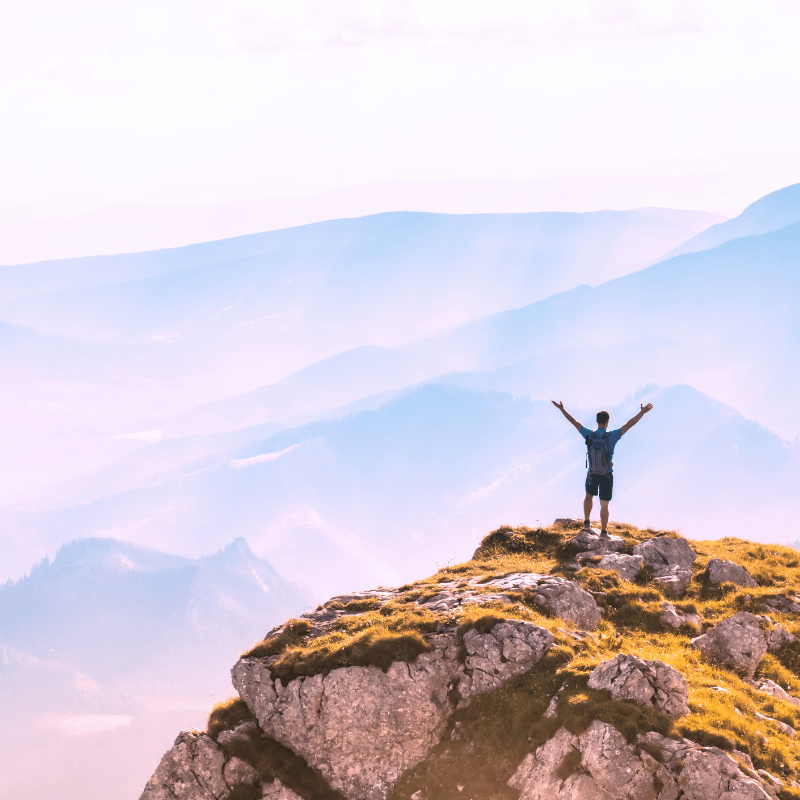 Motivational Workshops
Employee burnout is increasingly common as people cope with a number of pandemic-related and work-related stressors, especially in care-taking professions such as education and healthcare. While a motivational workshop can't remove the pressure that employees are feeling, it can provide encouragement that people need to hear during a challenging time.
Online Sessions with a Counselor
If you're focused on supporting the mental health of employees, online sessions with a counselor are a great way to do so. There are a couple of ways to offer them without compromising anyone's privacy.
Work with a therapist who can provide officer hours a certain number of hours per work. Ask the therapist to share a sign-up link with the entire staff using a scheduling app like Calendly.
Provide employees with access to book therapy sessions through an online counseling service.
Financial Planning Seminar
The financial health of employees has become a high priority for many companies, with 46% of employers offering a financial wellness program in 2021. Collaborate with a financial planner to offer monthly seminars that cover topics like saving for emergencies, investments, and preparing for retirement. Consider how to conveniently share information, whether it's through a live session that's recorded and distributed, or a lunch and learn where employees can listen while they eat lunch.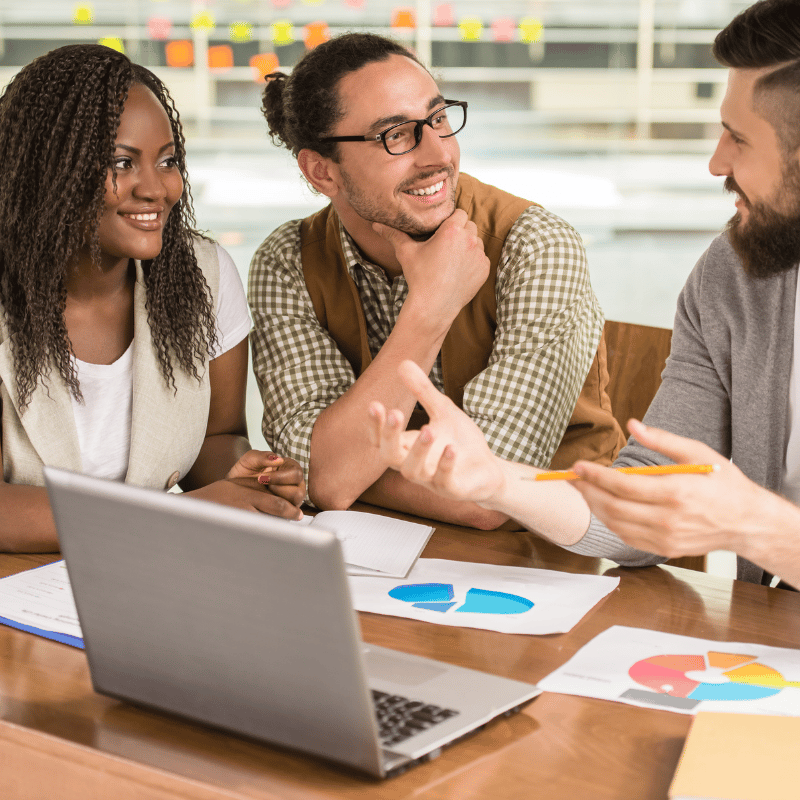 Coworking Hours
Build camaraderie between remote employees by implementing optional coworking hours. During this time, colleagues can join a virtual call to bounce ideas off each other, check-in about how their respective projects are going, or even work alongside one another in silence.
Getting the Most From Your Virtual Wellness Employee Programs
No matter how incredible your virtual wellness challenge ideas are, they won't succeed without employee engagement. How can you encourage maximum participation in your wellness program? We're glad you asked.
Elicit frequent informal feedback from employees. Ask things like–

What are you enjoying about the program?
What would you like to change?
Are there future activities you'd like to participate in?
How can we support your health and wellness endeavors?

Be flexible. If your line of work doesn't require being available during certain hours, give employees leeway in when they get their work done. It might be easier for someone to head to the gym during the middle of the day while kids are in school and then wrap up their work in the evening when the kids are sleeping.
Offer a healthy living allowance. Provide employees with a monthly or annual stipend to support wellness endeavors. This money could be spent on anything from gym memberships to yoga classes to budgeting apps. Even the most comprehensive wellness program won't provide everything employees need, so this stipend extends the program's reach.
Promote the use of sick days as part of your wellness program. Remote workers tend to take less sick days because there's not a concern about infecting colleagues. However, the expectation to work when you're sick, even if it's an unspoken expectation, can be detrimental to company culture and productivity. Encourage people to take the day off when they're feeling sick so they can focus on recovering quickly.
Are you ready to plan your next wellness challenge? Walker Tracker has a number of challenges already designed and ready to help you launch. Contact us to get started today.