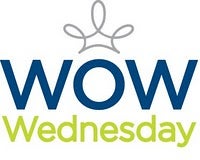 It's WOW Wednesday! HR leaders, execs, and managers: How do you WOW the people who go above and beyond for you in your business? Or, how have you been WOWed?
Today's WOW Wednesday is an excerpt from "The WOW! Workplace" by Mike Byam.
"Want to really reward a few of your best workers for a job well done? Like the backyard barbeques that Adrienne Stevens hosts for her dedicated L-3 engineers, sharing a meal can be a great motivational tool." If your busy preparing for a holiday gathering, "remember to kick off the meal by thanking your guests for their extra effort and the impact it makes on the group's success that led to this celebration."
Get your own copy of The WOW! Workplace and consider gifting this recognition read to the professionals on your list this holiday season! Share your own "WOW Wednesday" tip or story. Leave a comment here or post on www.facebook.com/TerryberryCompany or Twitter using hashtag #WOWWED. Make it a WOW day!