Terryberry has been named a Market Leader in the Employee Recognition Software category for the Spring 2020 Customer Success Report published by FeaturedCustomers. FeaturedCustomers evaluated all the potential Employee Recognition Software companies on its platform for possible inclusion in the report. Terryberry was one of only 15 companies that met the criteria needed for being included in the Spring 2020 Employee Recognition Software Customer Success Report, earning the highest award as Overall Best in the Employee Recognition Software Category.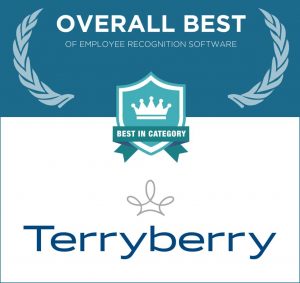 "When our clients take the time to share positive feedback on how the 360 Recognition Program is making a difference, it galvanizes us in our vision to be the best partner for employee rewards and recognition," says Terryberry's Marketing Director Jenny Watkins. "Recognition really does make an impact, even on recognition providers."
The Customer Success Report is based on the curation of authenticated case studies, testimonials, and videos from across the web, telling a complete story of vendors in the Employee Recognition Software space through real customer experiences. Rankings are determined by multiple factors including total number of customer success content, social media and market presence, vendor momentum based on web traffic and search trends, and additional data aggregated from online sources and media properties.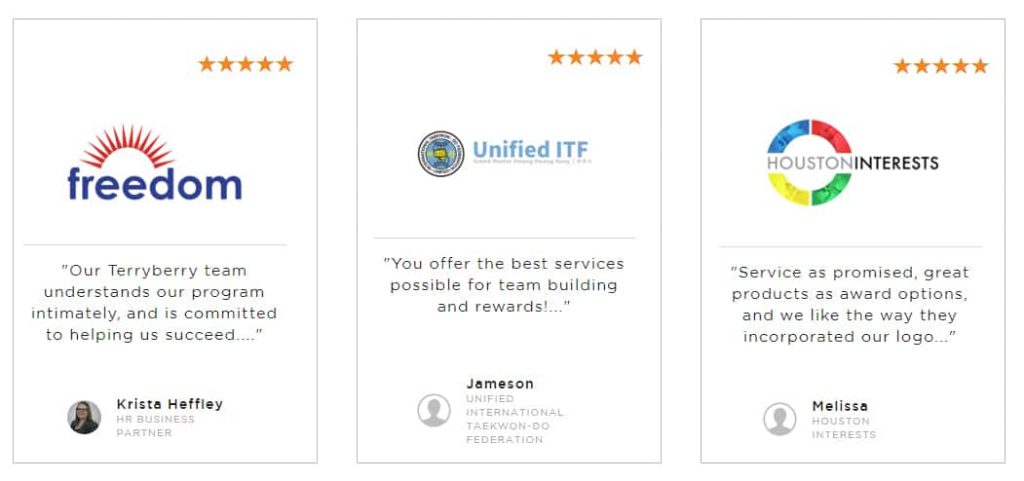 Top Award for Customer Satisfaction
The Market Leader designation is awarded to providers with substantial market share and customer success content to validate their vision. Leaders have the highest ratio of customer success content, content quality score, and social media presence relative to company size. Highly rated by customers, Terryberry consistently publishes high quality, vendor produced customer success content and curates quality customer references from multiple third-party sites.
The full report, along with Terryberry's profile, is available for you to download here:
https://www.featuredcustomers.com/vendor/terryberry
"It's a privilege to provide our customers with employee recognition software that helps them honor their team members in meaningful ways," says Terryberry's CEO Mike Byam.
About Terryberry
Terryberry provides employee recognition products, programs, and services to thousands of organizations of all sizes across North America and in the UK. Through effective recognition, Terryberry helps to boost morale, increase employee engagement and retention and create a culture of recognition in your business. Contact them to find out how Terryberry can help you develop, implement, and manage a customized recognition program. Learn more at https://www.terrryberry.com