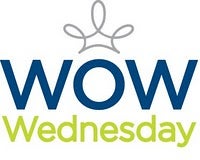 It's WOW Wednesday! HR leaders, execs, and managers: How do you WOW the people who go above and beyond for you in your business? Or, how have you been WOWed?
Today's WOW Wednesday comes from Gary.
He says: "Since we work every holiday except Thanksgiving and Christmas, we provide meals for all our shifts on every holiday to thank them for being at work on the holiday."
Share your own "WOW Wednesday" tip or story. Leave a comment here or post on Terryberry's Facebook Page or Twitter using hashtag #WOWWED. Make it a WOW day!
Recognize your co-workers or be recognized with Terryberry's interactive Peer-to-Peer Program. It's recognition, social-media style! Get the Free Trial!