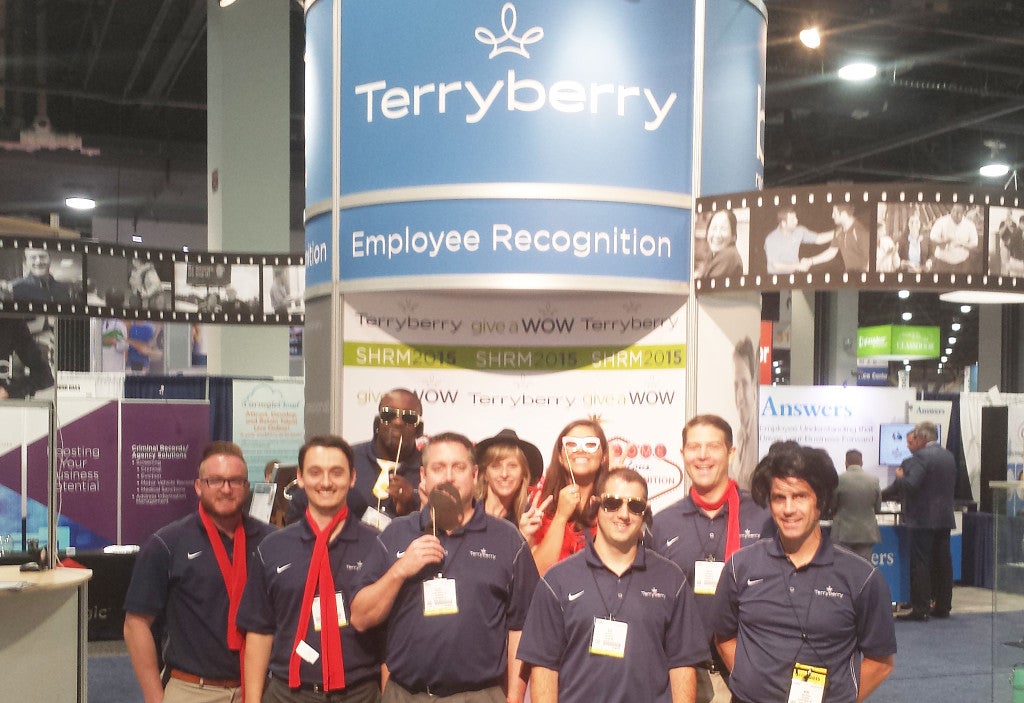 WOW -What a blast!  Hopefully everyone has made it home safely after the full-throttle SHRM 2015 Annual Conference & Expo and the extended After Party (might as well own it).
Here at Terryberry we are catching our breath from an exhilarating three Expo days at SHRM 2015 Las Vegas where we had the amazing opportunity to speak with thousands of you and your colleagues in the HR community about your employee recognition hopes and dreams.
The Highlights from Terryberry's Booth
If you weren't able to elbow your way through the throngs of crowds around the Terryberry booth, we'd still love the chance to talk with you.  Just send us a note.  We'll do all we can to make your employee recognition dreams come true!