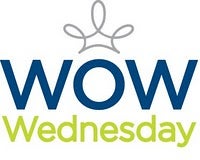 It's WOW Wednesday! HR leaders, execs, and managers: How do you WOW the people who go above and beyond for you in your business? Or, how have you been WOWed?
Today's WOW Wednesday comes from Lorie.
She says: "We have team recognition program called Taking the Team to the Top Award.  Each team member receives an engraved key chain, thank you card signed by all of the administration team and the team gets to have the suite (box) at our local baseball stadium for an upcoming game."
Share your own "WOW Wednesday" tip or story. Leave a comment here or post on Terryberry's Facebook Page or Twitter using hashtag #WOWWED. Make it a WOW day!