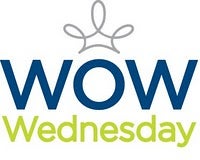 It's WOW Wednesday! HR leaders, execs, and managers: How do you WOW the people who go above and beyond for you in your business? Or, how have you been WOWed?
Today's WOW Wednesday comes from Candice.
She says: "We have a Gold Star program where employees can recognize fellow colleagues and post them on the office door or cubicle entrance of the Star employee.  At our quarterly all-staff meetings we collect all of the stars, tally them up, and present the total numbers and who received them."
Share your own "WOW Wednesday" tip or story. Leave a comment here or post on Terryberry's Facebook Page or Twitter using hashtag #WOWWED. Make it a WOW day!