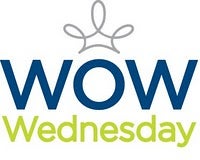 It's WOW Wednesday! HR leaders, execs, and managers: How do you WOW the people who go above and beyond for you in your business? Or, how have you been WOWed?
Today's WOW Wednesday idea comes from Yolanda in Englewood, Colorado.
"We send thank you letters to parents of young new hires to say what impressed us about their adult child in the interview process. It's a different kind of recognition."
Get to know your millennial employees and new hires with our Onboarding Questionnaire. Share your own "WOW Wednesday" tip or story. Leave a comment here or post on www.facebook.com/TerryberryCompany or Twitter using hashtag #WOWWED. Make it a WOW day!