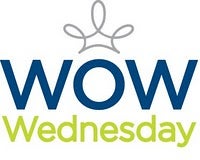 It's WOW Wednesday! HR leaders, execs, and managers: How do you WOW the people who go above and beyond for you in your business? Or, how have you been WOWed?
Today's WOW Wednesday comes from Kevin.
He says: "We give each employee a varsity letter and any time a customer raves about them on a phone call or in an e-mail, they get a star to place on it. Each employee who is recognized, places their varsity letter in their cube."
Share your own "WOW Wednesday" tip or story. Leave a comment here or post on Terryberry's Facebook Page or Twitter using hashtag #WOWWED. Make it a WOW day!