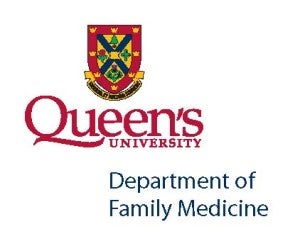 Based in Ontario, Queen's University Department of Family Medicine is a healthcare, education, and research group comprised of 100 employees operating in four locations. The DFM cares for more than 10,000 patients.
In 2009, the organization's leadership identified employee recognition as a key strategic initiative to support their mission of striving for excellence in patient centered health care, research and education. They wanted a recognition solution that fostered more day-to-day engagement and helped connect their employees between the locations. Research led them to Terryberry's Give a WOW
program, for social media style employee recognition. Terryberry helped Queen's University DFM to set up an online social media style program where employees could nominate each other for recognition. Nominations were tied directly to the DFM's core values.
"By recognizing the efforts of our staff in the social media format that the Give a WOW program provides, we learn about the achievements and great work our peers are doing on a daily basis and the feedback provides motivation and incentive to excel. It also offers a sense of community. This sense of community would otherwise be difficult to achieve given that we operate out of physically separate locations, and many staff do not Queen's University Department of Family Medicine Reinforces Their Core Values with Social Media-Style Employee Recognition work directly with one another," says Human Resources Coordinator, Vanessa Patterson.
Recognitions are given at 4 levels: High Five, WOW awards, DFM Recognition Awards, and Service awards. "High Five nominations allow DFM employees to immediately recognize one another on a
daily basis to foster our culture of recognition. They can send a High Five to a colleague or team member anytime they witness behaviours or attitudes that embody the core values of the DFM," explains Patterson.
"Employees nominated for the Wow Award personify the qualities which define excellence in providing quality care/service in support of the vision, mission and core values of the DFM. Nominations are reviewed and given out quarterly by our Staff Recognition Committee.
The DFM Recognition award is bestowed annually upon an individual who embodies one or a combination of the qualities of the DFM core values. Those who receive the most Wow Awards during the year, will be eligible for this award."
As for response to the program, Patterson says, "More and more staff are logging on and using it every day. They love being able to share recognition in real-time and like learning about the achievements of staff they wouldn't otherwise learn about. We're very excited about the future of this program and how it can help us achieve our goals."
Visit www.terryberry.com to read other case studies about how businesses are achieving measurable results with effective employee recognition.