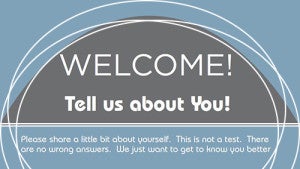 Today's WOW Wednesday comes from Dan
He says: "We incorporated a "Self Recognition Form" for new hires to complete during the onboarding process. This allows the employee to share how they want to be acknowledged (favorite snack, beverage, restaurant and whether they prefer to be recognized in front of a group or in private)." 
>>> Download Terryberry's Free Recognition Onboarding Questionnaire for New Hires Here.  
Share your own "WOW Wednesday" tip or story. Leave a comment here or post on Terryberry's Facebook Page or Twitter using hashtag #WOWWED. Make it a WOW day!
Join hundreds of organizations that use Give a WOW to ignite a dynamic culture of recognition in the workplace.  It's employee recognition, social-media style! Get the Free Trial!