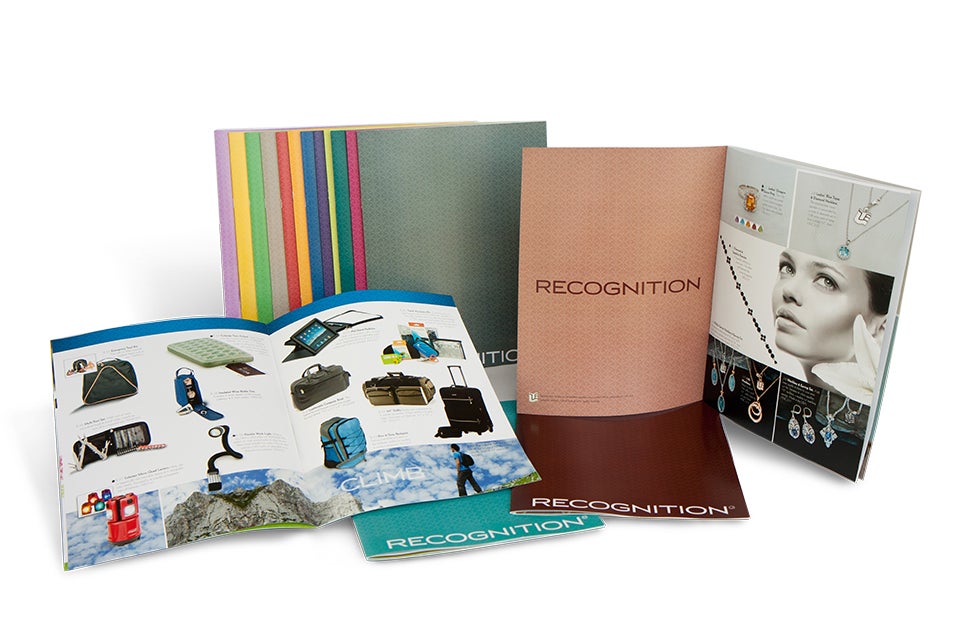 No matter what inspires your award recipients, the Recognition Collection 2015 is designed to WOW!
This fall, Terryberry releases an inspired new edition of its very popular Recognition Collection catalog program for service awards and recognition.
The Recognition Collection is used by thousands of organizations worldwide to reward employees, volunteers, and even customers. Each catalog features a handpicked selection of awards grouped by price-point and personalized with the company's corporate emblem crafted from jewelry quality materials.   The collection offers employers a turn-key program for rewarding tiered levels of achievement.  It's easy to implement and run, and helps create a positive and personalized recognition experience for recipients.
The Recognition Collection 2015 features several enhancements.
The inspired 2015 catalog design features an all new look that showcases award options beautifully.
Each catalog offers 20% more award choices with unique new options to delight every recipient.
We've added two new price-point levels, for a total of 14 catalogs. Choose the perfect fit for your budget and achievement level.