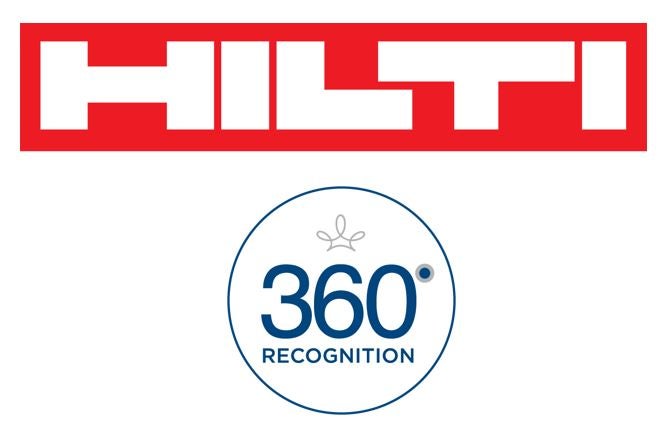 Join us as Mike Byam of Terryberry hosts Hilti's RED Rewards and Recognition Team for an informative webinar that shares a behind-the-scenes look at Hilti's progressive employee recognition program and how employee recognition has helped Hilti appear on Fortune's Best Companies to Work For.
Tuesday, March 22nd, 2016 11:00 AM – 12:00 PM EDT
In this live interview event, Hilti's RED Rewards and Recognition Team will share a rare inside perspective of how Hilti successfully developed, launched, and currently promotes and maintains their internal employee recognition platform.
Attendees will learn strategies from Hilti's case study that they can apply in their own organizations:
How to build an employee recognition program that fosters a positive company culture
Employee recognition strategies for Leadership and Onboarding
Techniques to create ongoing visibility around company core values
Do's and Don'ts for peer-to-peer recognition
This webinar is ideal for HR Professionals and Business Leaders who are looking to implement a new employee recognition program; to revamp an existing program; or to benchmark their own results.
Attendees will hear employee recognition strategies, methodology and outcomes directly from an industry peer. The live and interactive online format will allow attendees to ask questions and exchange ideas with other HR practitioners.

This webcast is free, but space is limited, so register today!
Check out this video that Hilti created to kick off their new Hilti RED program to their employees and to demonstrate how important employee recognition is to their organization: