Employee recognition brings numerous benefits to businesses. Employees who feel like their work is respected and appreciated will feel a sense of purpose, and be more engaged and productive.
Without the right tools, HR teams may struggle to implement an effective employee recognition program. Tracking results manually is complex, and HR teams juggle that responsibility with other duties and tasks—some of which can be automated. 
Fortunately, the challenges of integrating the right technology can be minimized when businesses are aware of their objectives and have a well-defined company culture. 
How can companies leverage technology to elevate their employee recognition program? This article offers some easy strategies, along with the technologies to consider. 
The Importance of Employee Recognition 
Employee recognition leads to happier employees; in a study conducted by SurveyMonkey, 82% of participants said they felt happier at work when they were recognized for their achievements. 
Happy employees are more productive. A report published by British Telecoms (BT) in the UK and Oxford University's Saïd Business School revealed that workers who said they were happy were also 13% more productive. 
For businesses, happy employees equal greater harmony within the office—and better retention rates. And since these individuals are more dedicated and productive, it leads to increasing your company's revenue. 
Why Technology is Crucial for Employee Recognition Efforts 
The HR department has many functions, from recruiting, onboarding, training, and administering leaves to benefits packages. Implementing the right software allows them to automate manual tasks, allowing for more time to address essential aspects of the role. For example, screening software helps businesses to save time calculating PTO, as well as scheduling, and assessing applicants' CVs. With that extra time, HR can focus on more critical tasks. 
Technology also allows teams to digitize their wellness programs and incentive initiatives. For employees, this means they can get a better overview of their performance and determine how to reach their goals more quickly. 
HR teams can use software to enhance their employee recognition efforts far beyond just offering their congratulations in the next team meeting. With the right tools, companies can track their employees' performance based on segmented data. 
In addition to employer-to-employee recognition, technology also enables companies to foster employee-to-employee appreciation. For example, team members can add badges and comments whenever someone is doing well. This positive feedback motivates employees to excel for the team and your organization. 
How to Use HR Tech for Your Employee Recognition Program
How can technology support an employee recognition program? Here are three ways: 
Gamification
Gamification rewards everyday tasks and obligations. It also helps shake off the idea that fun in the workplace is not allowed. 
Employees agree that gamification is beneficial. In research cited on Finances Online, 87% of employees said they believed gamification would make them more productive. And it's not just the younger generation who feel like gamification would be a good idea. Almost all (97%) of survey participants aged 45 and above agreed that gamification would improve work. 
When elevating an employee recognition program using gamification, HR teams have many options. One idea is to create levels for rewards, where employees pick up experience points (XP) to progress. Once they get to a certain point, they win a prize. 
Businesses can also use quizzes and videos to gamify their employee recognition programs. 
Tracking Employee Performance
Employees at work generate complex data, and technology is essential for a full understanding of employee performance. HR tech makes it easier to track how far employees are from achieving their key performance indicators (KPIs) and to get an idea of how far they've progressed over their time at the company. 
Using HR tech also enables team managers to leave feedback. While it's possible for them to do so through real-life chats, having a record of it means that employees and other managers can access this information whenever necessary. 
Automate Tasks That Waste Time  
According to statistics published on Business Insider, the average worker wastes 51% of each day on unnecessary tasks. Meaningless meetings and emails are two culprits. 
For HR teams, both of these problems are easy to solve. Unnecessary meetings can be avoided using communications technology like Slack and Skype. Automation is also an exciting possibility for boilerplate memos and emails, as well as tasks like background checks, payrolls, and even finding candidates. 
Elevating Employee Recognition with the Help of Technology 
Technology has made HR processes a lot easier than they used to be. Teams can automate repetitive or standard procedures in order to work on higher-level projects requiring greater attention. 
HR technology also enables teams to determine who deserves rewards. Digitizing rewards programs reduces any possible favoritism since managers and HR teams can see the output for every employee. 
Software of this kind also encourages employees to have fun with their rewards programs. Ultimately, teams that integrate technology with their employee recognition strategy will find that they can recognize achievement more effectively—and gain happier, more engaged employees in the process. 
Need help creating an employee recognition program? Get in touch with our team to see how we can help you elevate your strategy today. 
If you found this article interesting, please share it on social media.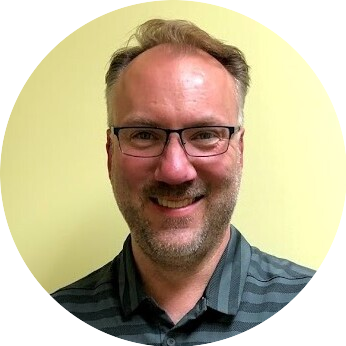 Author Bio
Dean Mathews is the founder and CEO of OnTheClock, an employee time tracking app that helps over 10,000 companies all around the world track time. 
Dean has over 20 years of experience designing and developing business apps. He views software development as a form of art. If the artist creates a masterpiece, many people's lives are touched and changed for the better. 
When he is not perfecting time tracking, Dean enjoys expanding his faith, spending time with family and friends, and finding ways to make the world just a little better.