The global health crisis has revealed the many structural and organizational vulnerabilities present in companies across the globe. Companies without resilient and adaptable teams found it more difficult to weather the tough times — especially as most had to adapt to remote work.
It's important to note that these drastic shifts are just as hard on the employees. True enough, many of today's workers suffer from burnout, with nearly half of U.S. employees revealing that they'd give up 10% of their salaries in exchange for an easier work-life balance. In addition, 48% of employees struggle to balance their work and home life, despite having flexible working arrangements.
One way to build a more resilient team is by keeping your employees engaged. So in this post, we will explain the reasons behind this and discuss some engagement strategies you can use to foster resilience in your teams.
Why Engaged Employees Make Resilient Teams
Employees who work at organizations that have strong recognition programs and engaging environments can bring significant improvements to the business such as increased performance and productivity. This applies to everyone in the organization ⁠— whether it's C-suite executives or front-line blue-collar workers. Employee engagement builds a creative and highly collaborative culture, allowing the workforce to work harmoniously and mitigate productivity barriers.
In addition, employee engagement initiatives significantly enhance a company's employee retention rates. Gallup's State of the American Workplace report highlights why engaged employees are more likely to stay with their organization. As an employee develops a stronger bond to their organization's mission and purpose through engagement initiatives, they feel more satisfied and happy with where they currently are. As a result, they become good brand ambassadors for their organization and help increase sales and profitability.
The more you create an invested and vibrant workforce by mitigating employee turnover, you also allow your employees to grow with your company. After all, it's hard to work on professional development when you don't see a future with the company. Indeed, employee recognition and engagement is key to honing their skill sets and eventually creating a resilient and robust talent base.
Employee Engagement Strategies for a More Resilient Team
Have an Employee Recognition Program
Your employees need to be recognized for their accomplishments. Employees will feel more valued if you're more vocal about your appreciation for their effort and hard work. On that note, be sure to have an employee recognition program to keep your teams engaged. Whether it's by giving them shout-outs during your team meeting or a mention in your company newsletter, an employee recognition process is key to making your team feel valued and engaged.
Connect with Your Teams Through Regular Check-ins
As we mentioned previously, not all workers do well in non-traditional, remote working arrangements. So, make sure that you check in on your employees regularly to see how they're holding up. Don't be afraid to share some of your own thoughts too, as resilience coach L. Barbour notes that this open communication can create opportunities to support one another. Not only will it allow you to get out of your own head and get to understand things from your workers' perspective, it will also make them more comfortable to talk to you. Always remind them that requesting and receiving support is a sign of strength, as it reflects their trust in themselves and others.
Having a resilient team ensures that your employees are productive and perform at their best. So, take your time to invest in engagement strategies such as employee recognition programs and regular check-ins. Doing so will cultivate a workplace culture that allows them to flourish and stay connected to their work.
Interested in learning how employee recognition and engagement can impact your business? Contact us today to get started.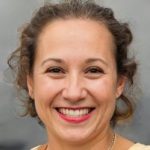 Article written by Rina Jules Rina Jules is a Portland-based HR consultant with a background in behavioral sciences. Her spare time is spent contributing to blogs, tending to her small garden, and caring for her grandmother who has looked after her since she was young.