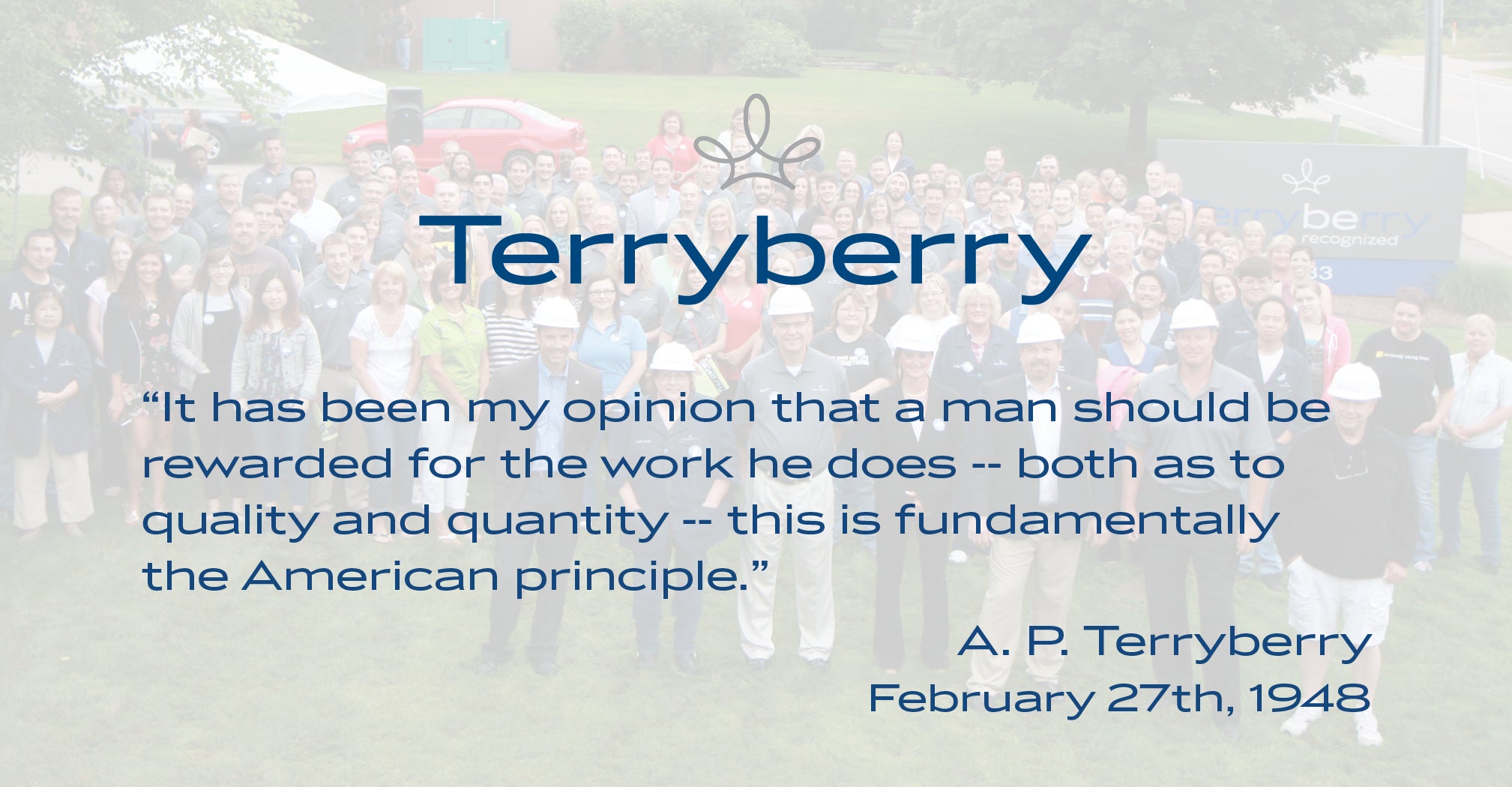 A Brief History of Employee Recognition
In 1948, Arthur Parker Terryberry wrote, "It has been my opinion that a man should be rewarded for the work he does — both as to quality and quantity — this is fundamentally the American principle."
A.P Terryberry wrote that letter as the 2nd generation owner of the employee recognition provider Terryberry (that's us) exactly 30 years after the company had been founded by his father H.R. Terryberry. Today, Terryberry is renovating and expanding company headquarters in Michigan, and the build project has unearthed a good deal of Terryberry history about employee recognition from yesteryear.  Join us on a journey back in the annals of time!
Over the course of the next 68 years since A.P.'s note, the company would remain on the forefront of the dynamic employee recognition industry. Many innovations have taken place in that space of time.
 Employee recognition, which began as a North American concept, in recent decades has been embraced by businesses in Europe, Asia, South America and around the globe.
And Terryberry, which began as a small custom jewelry shop in Grand Rapids, Michigan, now operates 28 locations around the world.
Early on, employee recognition providers including Terryberry focused on the manufacture and distribution of awards, and specifically custom jewelry awards.  Using an organization's logo, a custom emblem would be made in silver or gold to be worn as a lapel pin, charm, or as a ring.  These jewelry awards would be given to employees for reaching significant milestones,…tenure, safety or sales achievements typically. Often gemstones were added to signify varying levels of achievement: 1 diamond for 10 years of service, 2 diamonds for 15 years, and so on.



Today, award recipients still tour the Terryberry manufacturing facility to see their company's custom jewelry awards being produced by jewelry artisans using time-honored methods. Award rings are cast using the venerable lost-wax process and stones are still set by hand.  Many organizations today continue to provide their award recipients with custom jewelry, an award that honors tradition and creates a lasting symbol of the achievement.

As business evolved into the 1980s and 90s the makeup of a typical workplace evolved too, new generations of workers were added into the job pool, and the marketplace began to look for additional award options to appeal to diverse lifestyles and preferences.  Employee Recognition providers responded by incorporating merchandise awards: clocks, sporting goods, electronics, kitchenware and so on.  Often employees were given a choice of awards from a selection of similarly valued items.  Merchandise awards could be customized with the organization's corporate symbol to reinforce the recognition.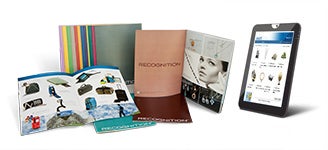 The new millennium brought a period of uncertainty.  Y2K, the dot.com bubble, Enron, and of course the tragic events of 9/11 had the population reeling and many employers struggling.  Joblessness climbed slowly during the early 2000's and then skyrocketed to a peak during the great recession.  While pay increases tapered and perks were cut, many employers looked to employee recognition as a way to show appreciation to their hardworking and loyal employees during tough times.
On the flip side, technology continued to advance, and employee recognition programs benefited.  In the late 90s, award selection websites debuted making the process of redeeming awards quicker and simpler for recipients and program administrators.  Soon Performance Points programs were developed, allowing employers to issue award points for specific achievements.  Points could be banked and redeemed for incentives.



In recent years, the tides have turned in the job market, and the war for talent has resumed.  At the same time, workers are more mobile, changing jobs more frequently than in previous generations.  In preceding decades it wan't until the 10 year milestone that employees were first recognized for their years of service in many cases.  Today 3 years of service today is often considered by employees to be long term. Employers acknowledge the importance of bringing recognition into the onboarding process and reinforcing service recognition early on.
Social media has played a role in virtually all aspects of business and personal interactions, and employee recognition is no exception.  Social media-style recognition sites, like Terryberry's Give a WOW program provide an interface – available on desktop and mobile – where employees can recognize each other for great work in the moment.  Recognition is posted to the company's recognition feed, where peers can comment and applaud.  A reflection of how personal and work life intertwine: some social media-style programs post a note of recognition on the individual's personal social channels like Facebook and LinkedIn so that friends and family can participate in recognizing achievements.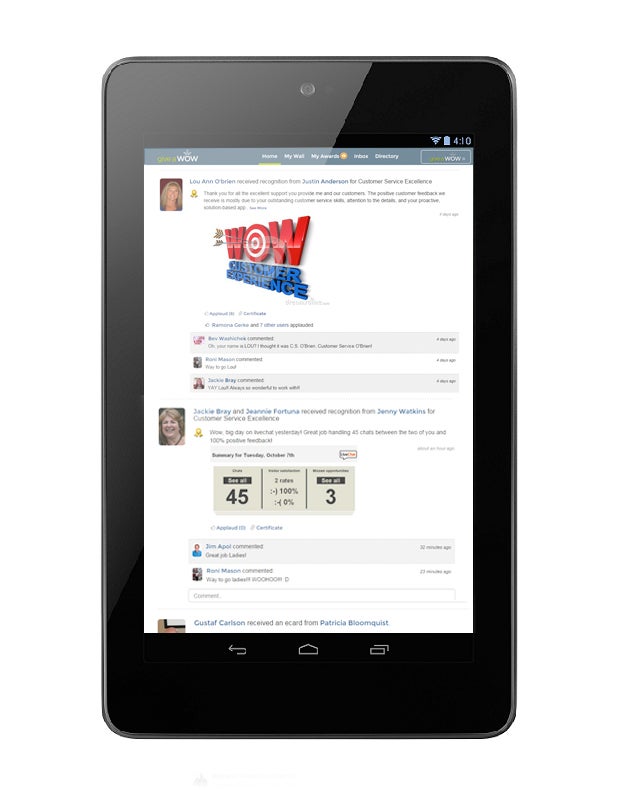 More recent advancements include gamification, language and translation features, and advanced analytics.  Reporting dashboards enable business leaders to understand objectively how employee recognition impacts their business over time and by department or location.  Systems integration is also an important innovation, allowing employee recognition programs to be linked to existing HRIS platforms and enabling features like service awards, points, and peer recognition which previously existed in their own silos to be connected as one system.
At the end of the day, maybe the critical point isn't what has changed over the years, but rather what hasn't changed in employee recognition.   70 years later, Arthur Parker's statement still resonates.  Men and women still desire to be rewarded for the quality and quantity of their work.  Fundamentally, employee recognition is still about communicating to others that they are valuable and valued.