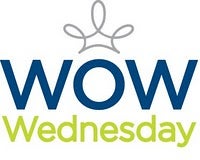 It's WOW Wednesday! HR leaders, execs, and managers: how do you WOW the people who go above and beyond for you in your business? Or, how have you been WOWed?
Today's WOW Wednesday idea comes from Robert in Dallas, TX. Robert says: "Besides Longevity Awards, we have company specific awards/recognition such as Innovator of the Year, Teacher of the Year, etc.  We are looking into developing a new award entitled, Servant Leadership Award."
Share your own "WOW Wednesday" tip. Leave a comment here or post on
www.facebook.com/TerryberryCompany
or Twitter using hashtag #WOWWED. Make it a WOW day!