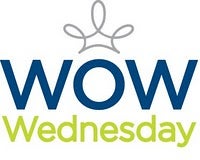 It's WOW Wednesday! HR leaders, execs, and managers: How do you WOW the people who go above and beyond for you in your business? Or, how have you been WOWed?
Today's WOW Wednesday idea comes from Jaquilyn in Rogers, MN. She says:
"We have created a Caring Committee at work where we not only recognize those employees that deserve praise for work they have done, but this committee recognizes employees that are going through life changes (deaths in the family, divorce, new babies, etc). We send out cards and notes to them so that they know they are still being recognized through caring co-workers."
Share your own "WOW Wednesday" tip or story. Leave a comment here or post on www.facebook.com/TerryberryCompany or Twitter using hashtag #WOWWED. Make it a WOW day!