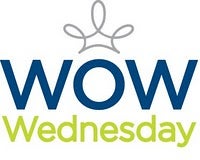 It's WOW Wednesday! HR leaders, execs, and managers: How do you WOW the people who go above and beyond for you in your business? Or, how have you been WOWed?
Today's WOW Wednesday comes from Wendy.
She says: "At our company, we set up each of our HR team leaders with a small recognition kit. They are to use these kits for their teams on an instant employee recognition basis."
Would you like to learn more on using spot recognition tools and employee recognition kits?  Terryberry has a webcast on how to use these tools for accelerating performance. Sign up today!
Share your own "WOW Wednesday" tip or story. Leave a comment here or post on Terryberry's Facebook Page or Twitter using hashtag #WOWWED. Make it a WOW day!
Terryberry offers employee recognition programs and employee recognition awards to fit any company culture. A popular options is our interactive Peer-to-Peer Program. It's recognition, social-media style! Get the Free Trial!