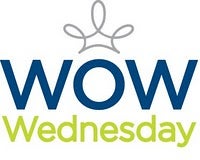 It's WOW Wednesday! HR leaders, execs, and managers: How do you WOW the people who go above and beyond for you in your business? Or, how have you been WOWed?
Today's WOW Wednesday comes from Linda.
She says: "At Simply Canvas located in Akron, Ohio. We have a daily recognition program. Employees receive a recognition chip for a variety of reasons i.e. meeting a deadline, staying late, coming in early, helping where ever needed, positive attitude etc….They can use this chip to leave an hour early or come in an hour late. We have a point system for attendance and they can turn in the chip to get a point taken off. At our monthly company lunches we draw two names from all the employees who received chips in the previous month and they receive a $25 visa gift card. This program has definitely made a difference for our company morale. Employees seem to love them! They are inexpensive and since they are turned into HR, reusable!"
Share your own "WOW Wednesday" tip or story. Leave a comment here or post on Terryberry's Facebook Page or Twitter using hashtag #WOWWED. Make it a WOW day!
Join hundreds of organizations that use Give a WOW to ignite a dynamic culture of recognition in the workplace.  It's employee recognition, social-media style! Get the Free Trial!