Terryberry is excited to announce a new feature of our AwardChoice program that helps managers or owners to be more involved in recognizing their employees' milestone anniversaries. With the Manager Notifications feature, supervisors receive an email when one of their staff is approaching a special career milestone.  The notification can provide a reminder and instructions so that managers don't miss an opportunity to recognize service anniversaries in their departments.
When a boss or manager makes the effort to remember a service anniversary and show appreciation for an employees' efforts over the years, it means a lot.
Service Anniversary Reminders for Managers
A simple gesture  can go a long way. Terryberry's new feature for service awards programs takes the legwork out of service awards reminders.  You can include instructions or tips for how to make the service anniversary special to help develop consistent service award experiences for employees throughout your organization.
Service Anniversaries for Non-Desk Employees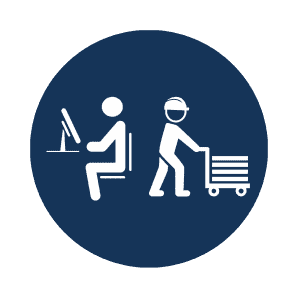 This is also a great tool for organizations that have non-desk employees.  Managers can receive service award details for their employees by email, which they can then print and deliver with a handshake or a high five.

Free Feature of AwardChoice Programs
The Manager Notification feature is a free upgrade to existing AwardChoice programs. It's a simple and effective way to encourage meaningful interaction between managers and their staff, and help provide a great service awards experience for employees.
Contact your Terryberry representative to learn more about implementing this free feature of your AwardChoice program.  Want to learn more about how AwardChoice can help your organization recognize and reward long service and great work?  Contact us today!