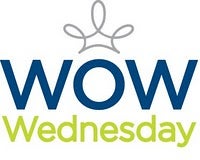 It's WOW Wednesday! HR leaders, execs, and managers: How do you WOW the people who go above and beyond for you in your business? Or, how have you been WOWed?
Today's WOW Wednesday comes from Julie.
She says: "At our recent all company meeting our leaders recognized one person from their departments who had "Stepped Up" over the last year. Each person selected was asked to the front of the room and their VP talked about what they had done to go above and beyond. The praise ran the gamut from increasing sales in turbulent times to streamlining processes to providing excellent customer service. We are going green and the award was a reusable water bottle to keep at their desks. Economical, symbolic, and the public recognition was well received even by the most shy candidate."
Share your own "WOW Wednesday" tip or story. Leave a comment here or post on Terryberry's Facebook Page or Twitter using hashtag #WOWWED. Make it a WOW day!