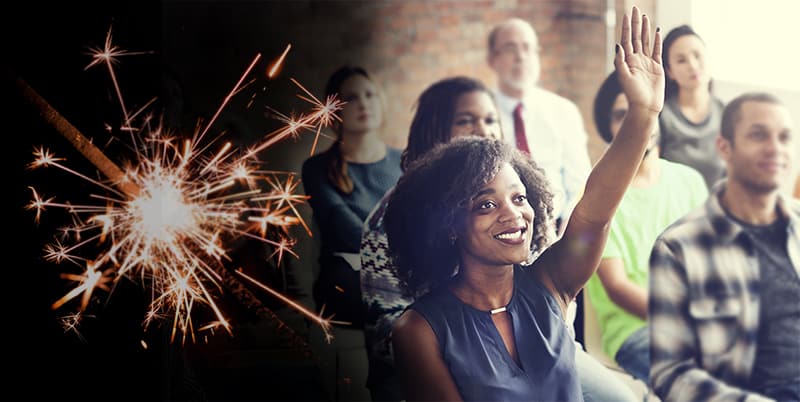 Ignite Employee Engagement with More Leadership Support
Looking to put some spark in your employees' engagement levels? A healthy workplace culture can be described as a living organism that hinges on dedicated care and attention from every member, especially leadership.
In the recent hr.com The State of Employee Engagement in 2019 survey, only 29% of all HR professionals say their organizations have leaders who prioritize engagement at their organization.
To add, the hr.com survey also states,
81% of HR professionals link engagement to trust in their leaders.
With all the benefits of employee engagement, why aren't more company leaders jumping on board in full support? Some would say, busy schedules or perhaps they aren't sure where to start engaging their workforce. Maybe your leadership isn't aware that engagement levels and employee morale are low. Or there's always the ole mindset, "But why do they need to be engaged? They get a paycheck, don't they?" In actuality, compensation alone does not keep talent.
Looking for an engagement solution to put into place, starting today? Try recognition. Employee recognition is the ultimate driver of employee engagement. It acknowledges the attitudes, behaviors, and contributions that make your business thrive. Although recognition can take many different forms depending on your culture, effective recognition should align with the mission, vision, and values that your group shares.
View these quick tips in engaging leaders with recognition by downloading 7 Strategies to Engage Leaders.

So what are you waiting for?  Set up your organization for success by driving engagement and recognition from the top down.  When your employees feel like a valued part of the organization, you're sure to see a significant increase in their willingness to go above and beyond for the greater good of the company, and your output will benefit from this improved experience for all.