Today, more businesses are investing in talent development programs to keep their best workers from leaving for other opportunities. Corporations realize that a skilled and engaged workforce is key — and it's much easier to keep top-notch employees than recruit new ones. Having the right programs in place can keep your team happy at work, which future-proofs your business.
Why is talent development so important? What are some ways to get and hold onto outstanding staff? Let's find out!

What is Talent Development and Why is it Important?
Talent development refers to the activities that promote employee learning, growth, performance, and productivity. Equipping people with new skills to do their jobs better is essential. But helping them grow as individuals so they can overcome workplace challenges is just as important.
This leads to higher retention rates and increased job satisfaction — and boosts your bottom line.
The most successful companies offer opportunities for growth both on and off the job:
Training Programs

Networking Events

Continuing Education
Employees who view their job as more than "a way to pay the bills" are happier and more likely to stay put. Creating a stable, productive workforce makes retaining your most valuable employees easier.

Reduce Turnover
The benefits of hiring the right people are twofold. First, it costs less to keep employees than it does to replace them.
To put it into perspective, replacing a trained team member can cost anywhere from 33% to 213% of that person's annual salary.
Second, people are more likely to stick around when they are content with their jobs.
An engaged workforce:
Makes decisions faster (which means better customer service)

Improves productivity by 10% on average per person (which means more profit)

Increases retention rates by 15% on average per person (which means less turnover)
Motivate Your Team
Talent development programs are not only about keeping employees at work. It's about making sure they're having fun, too. Want to create a work culture that people want to stay in? Keep these three considerations in mind:
Employee engagement is a predictor of retention. What happens when employees feel undervalued or are not challenged enough? They are more likely to resign. And what happens when a good employee leaves? Your company loses expertise and valuable resources such as relationships with clients or vendors. It will also be costly to replace them.

Strong management skills are vital for smooth operations in any business.

Provide managers with training in performance management techniques like goal-setting and feedback-giving. This will help them feel confident leading projects without hand-holding.
Encourage growth within an organization.

Employees who see a clear career path may feel more motivated to do better. As humans, we thrive on the feeling of leveling up and getting those raises.
RELATED: 12 Employee Engagement Ideas

7 Tried & True Talent Development Strategies
A lucrative employee engagement strategy includes employee retention and employee development. First, people need fulfillment in their jobs so keeping your staff satisfied at work is critical.
Then, find ways to help your workers grow professionally and personally. Training programs, mentorship opportunities, and education grants are fantastic ways to start.
Are you curious about how to develop talent and unsure where or how to begin? Our seven tried and true strategies will help you create an effective employee development program:
1. Implement a Training Program
Research shows that 40% of workers who do not get proper job training will leave their roles within year one. A training program should be an ongoing process customized to an employee's needs. Three popular training types include:
Orientation Training:

There is nothing worse than starting a job with no idea what to do. A formal introduction to the company goes a long way to welcome a new employee. Explain your core values and vision, administrative procedures, and company policies.
Onboarding Training:

Set your new hire up for success by getting him/her up to speed with the software and tools they will use.
Technical Skills Training:

No matter how experienced someone may be, there is always room for improvement. Say you hired a writer. This person may produce incredible content. They may incorporate keywords into blog articles well. But they may not be too familiar with keyword research. Providing access to training materials in this area helps your writer become a better asset.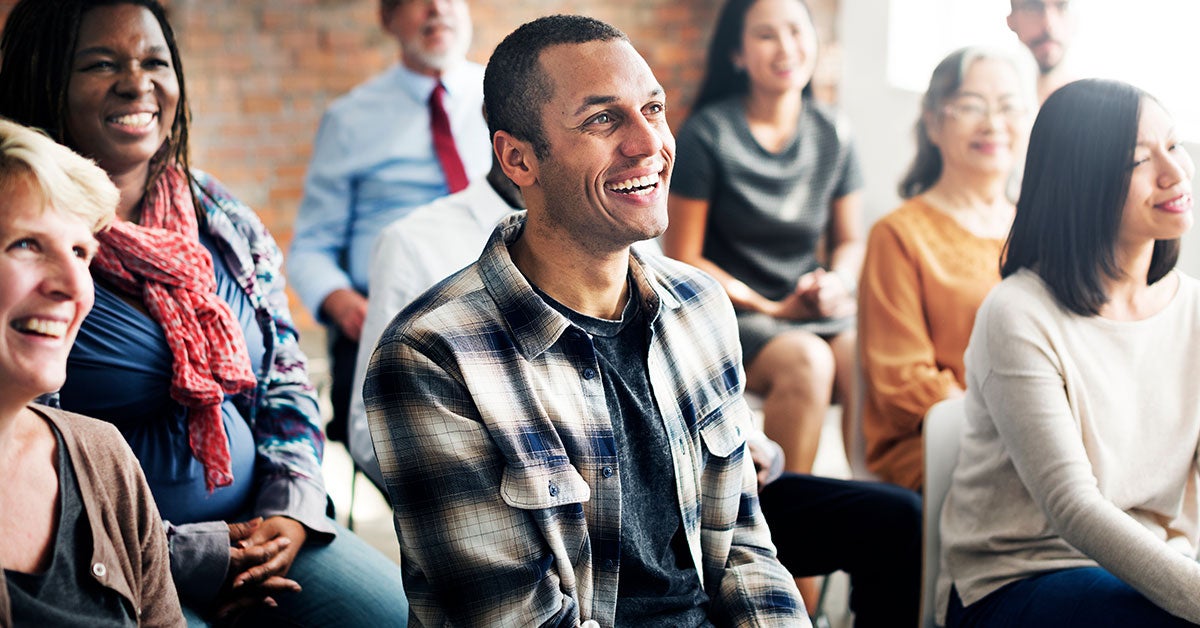 2. Focus on Leadership Development
Leadership development programs (LDPs) are imperative for company advancement.
According to the Talent Management 2020 report by the Society for Human Resource Management (SHRM), 76% of organizations surveyed said their top talent is important or very important for business growth.
A strong leadership plan may entail:
Self-Paced Learning:

Encourage your team members to learn new things at their own pace.
Leadership Mentoring:

Your employees may be adept at what they do. But not everyone is a natural-born leader. Mentoring is one of the greatest ways to develop future leaders.
Job Rotation:

Give people exposure to roles related to their own so they can develop new skills. This fosters a well-rounded workforce.
Job Shadowing:

Let your workers spend a day observing a different job. This inspires them to go beyond their usual responsibilities and take on new challenges.
Professional Certification:

Continuing education is crucial for growth in any industry. Employees who commit to completing a professional certification show their interest in building their knowledge bank.
Professional Development Course:

Things are always changing in every industry. Make your team members adaptable by offering a professional development course.
3. Offer Opportunities for Professional Growth
One way to keep your employees with you for a long time is by giving them access to continuing education. When people have the tools necessary to succeed in their roles, they are less likely to leave.
Professional development opportunities help workers advance their careers and achieve more within their current roles.
Let's explore an example of a professional growth opportunity for a marketer. It could be as simple as a digital marketing course. Someone with a marketing background may be well-versed in traditional advertising methods.
But he/she may brush up on online marketing techniques. This course would provide him/her with new and valuable knowledge that they can apply to the job.
4. Provide Flexibility
Flexible working arrangements are key to attracting and retaining top talent. The ability to work from home, take time off, or work at a location other than the office are all ways you can show your employees that they matter.
This can also benefit the company, too. The Garner 2021 Digital Worker Experience Survey reports that 43% of employees found that "flexibility in working hours helped them achieve greater productivity."
When considering flexible working options, think about what works for each employee. Some may want the flexibility of working remotely every day. Others may prefer a hybrid setup.
RELATED: 5 Ways to Retain Employees During the Great Resignation

5. Encourage Continuous Learning
Think about it: What is the point of staying with a company if you are not learning? If employees get bored, they may look elsewhere for more professional growth and development opportunities. And it is hard to blame them!
Remember, knowledge is power. Encourage learning every day with classes or webinars on relevant topics. You will challenge your team members and give them a sense of fulfillment at work.
6. Give Employees Decision-Making Power
It is crucial to give your employees a voice in the direction of your company. Doing so signals that you value them as part of the team. Allow your workers to make decisions, and they will feel empowered to do their best work.
This is especially important if your company is a startup. You attract better talent if you give people more power over their work lives. Employees that have a stake in the company's success will be more loyal and productive.
7. Find Ways to Improve the Business Often
Evaluation and improvement are continuous processes. Some businesses do it quarterly or even monthly; others might have longer cycles.
Whatever your cycle is, make sure it is frequent enough to keep your company moving forward in positive ways.
Once you identify an area for improvement, do not wait too long to make adjustments. Letting too much time pass can cause a loss of momentum. Remember that it is not enough to implement improvements.
You must also determine how to sustain them over time. This prevents employees from getting complacent knowing there will not be consequences if they slack off later down the line.
Employees are Assets, Not Liabilities
When building a team, remember that it is all about people first. Without a solid culture of collaboration and trust, it will not matter how many fancy tools or processes you have at your disposal. In a competitive labor market, your employees are assets that need nurturing:
Give them the resources and autonomy to do their jobs well.

Encourage them to be creative, innovative, and strategic when solving problems.

Recognize and celebrate their achievements often.

Provide opportunities for professional development.

Create a culture where people feel needed and respected.
An Employee Development Plan Provides Professional Growth
Finding and retaining elite talent is a must for long-term company success. Talent development programs keep employees motivated and happy so that they stay with a company for years to come. They grow with the business as they acquire new skills through training.
Interested in more employee development ideas? Schedule a demo with Terryberry today! Our recognition programs can help you build a more purpose-driven and engaged workforce.