As the world has become more remote and hybrid than ever before, companies everywhere are dealing with new challenges, opportunities, and dynamics. One of which is an increased globalization resulting in a more diverse workforce.
Cultural diversity in the workplace is largely beneficial both for companies and people alike. However, there can be some growing pains that come with this shift.
Companies today should be putting a stronger emphasis on DEI, culture development, and creating a sense of belonging within their organization.
Here, we'll discuss what cultural diversity in the workplace is, why it's important, and ways to bring people together.
What is cultural diversity in the workplace?
Cultural diversity refers to the different groups of people in a workplace. These groups can be categorized by a variety of protected characteristics. Meaning, these are traits or parts of an individual's identity that are specifically sheltered from discrimination by law.
Typically, diversity in the workplace is categorized by:
Age: Having a workforce made up of people of varying ages is age diversity. It's important to have people on your team who can speak to the lived experiences and values of a range of generations.
Race/ethnicity: Race or ethnicity is what many people think of when they think of work diversity. Ensuring your team includes and embraces people of different races and ethnicities is crucial for diversity.
Gender/sex/sexual orientation: Women, non-binary people, and members of the LGBTQ+ community face unique obstacles at work and in life. Including members of these groups will help everyone gain more understanding.
Disability: Disability includes not only physical ability, but invisible ability, like mental health and neurodivergence, as well. It's estimated nearly 20% of the workforce lives with some sort of disability, with most being invisible.
Why is Cultural Diversity Important in the Workplace?
It may be one thing to know the importance of cultural diversity in organizations socially, but if you're wondering if it actually benefits business outcomes, it does. In fact, it's good for business in multiple ways.
Better Business Outcomes
Possibly the most compelling case for leaders for diversity in the workplace is its correlation with driving performance and retention. Research has continued to link more diverse companies with better business outcomes.
In fact, a 2019 analysis from McKinsey found that companies with executive teams with more gender diversity were 25% more likely to have above-average profitability than companies with less gender diversity.
Additionally, this study also found the most gender diverse companies were 48% more likely to outperform the least gender diverse companies. Another study by McKinsey found that companies with racial and ethnic diversity are 36% more likely to outperform their peers.
Higher Job Satisfaction and Employee Retention
A 2021 study by Momentive found that 78% of people feel that it's important for them to work for an organization that prioritizes diversity and inclusion, with 58% saying it's "very important."
This study also found a correlation between employees' perception of their company's diversity initiatives and their job satisfaction.
Workers who said their company wasn't doing enough for diversity scored a 63 in overall work happiness, compared to 75 for employees who said their company was doing enough or even too much.
In fact, people who felt their company wasn't doing enough for diversity scored lower in all areas of job satisfaction - particularly in areas of pay and career advancement.
Additionally, a study by Deloitte found that companies with inclusive cultures have 22% lower turnover rates. This study also found that millennials are 83% more engaged when working in an inclusive culture.
It's arguably unsurprising that employees who feel they are well paid and have career advancement opportunities are more engaged and less prone to job hopping.
More Innovation
When a company has a diverse work culture, it lays the foundation for more innovative problem solving. This is because contrasting ideas can flow more easily, which stimulates innovation. This also helps foresee potential problems down the line.
From a marketing standpoint, a more diverse team is better equipped to reach a more diverse audience. And a wider audience means a bigger opportunity for sales. This ability to easily innovate and reach people helps give companies a competitive edge.
Demonstrates Authentic Company Values
It's undeniable that some people won't see the value in diversity or DEI best practices or initiatives. In fact, some may even be actively against efforts for diversity. But companies will need to decide for themselves which values they choose to uphold.
If your organization has any kind of corporate value around community, belonging, inclusion, collaboration, etc., diversity efforts will likely be needed to truly uphold those values.
In fact, as our social environment continues towards progress, companies now risk being perceived as hypocritical, deceptive, or out of touch if their values don't match their actions.
Luckily, striving for diversity, equity, and inclusiveness will always be strong values that not only benefit your bottom line, but they also benefit your people too.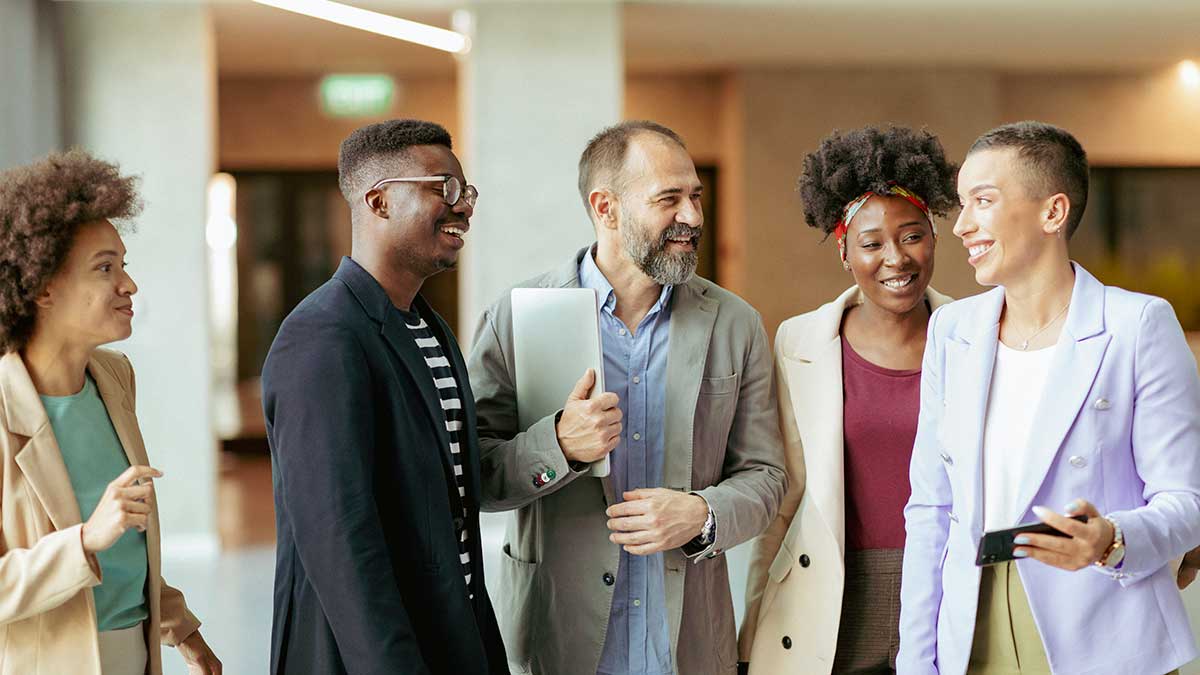 How to Promote Cultural Diversity in the Workplace
The thing about promoting diversity is that if it's not an authentic initiative, you risk doing more harm than good. Hiring someone to "fill a quota" will not only put your employee at a disadvantage, but it will likely end up in your people mistrusting leadership, as well.
Therefore, it's critical that any diversity, equity, and/or inclusion initiatives need to be coming from the right place. They need to be driven by a true desire to gain new perspectives and enrich your company's culture.
Here's how to start:
1. Evaluate and Communicate
Whether you're starting fresh or are wanting to update an existing diversity initiative, it's important to start on the right foot. Consider giving employee surveys to gain a deeper understanding of the current environment.
You may think you know what areas your company needs to prioritize, but you may find your employees are having a different experience altogether.
For example, you may think you need more ethnic diversity, but your survey reveals a significant number of your staff is struggling with a mental health disability.
In this case, ethnic diversity is still important, but it may become a secondary priority to disability initiatives.
Then, once you've gathered your data, communicate your plans to your team. This will not only get everyone on the same page, but it will also show your team how valuable diversity is at your company.
2. Create a Diversity, Equity, and Inclusion Committee
Depending on your resources, creating a diversity, equity, and inclusion committee may be a worthwhile endeavor.
This committee might involve hiring specialists dedicated to improving your DEI initiatives. But this could also involve employees who have an interest in DEI working together on a committee.
The committee itself should be made up of a diverse group of people ranging in age, sex, race, culture, etc. This group should be responsible for helping generate DEI goals, as well as helping facilitate follow through.
Remember though, change cannot rely on this group alone. It will require a company-wide effort for significant, lasting progress to occur.
3. Employee Resource Groups
Employee resources groups (ERG) are employee-led groups whose goal is to foster inclusivity and community. These groups are made up of people from the same diversity "group" and act as a resource for others in the company.
For example, you may have an LGBTQ+ employee resource group, a Gen Z group, and/or a Latinx group all at your company. These groups are there for others to lean on for personal and professional support.
The goal isn't to create exclusion – in fact, you may find members from other groups want to join different ERGs as allies. In this case, you'll find different groups of people mixing and learning about the experiences of others in their office.
4. Cultural Diversity and Inclusion Training
It's important to remember that we all have biases. But even unintentional or unconscious bias can still cause harm to others. To help combat these biases, consider cultural diversity and inclusion training.
This type of training teaches employees to acknowledge biases they may not have known they had. They then learn how to deconstruct those and how to then change their behavior.
Cultural diversity and inclusion training may require a coach to come in and host a workshop, or training can be done in a bigger group with a discussion to follow. This can be a great way to break down barriers and get into uncomfortable discussions that lead to real change.
5. Update Your Holiday Calendar
A small but impactful step in your diversity journey may be revisiting your holiday calendar. Depending on your population, you may notice a number of your employees don't celebrate typical US holidays but do others instead.
Try sending out a company-wide communication saying you'd like to learn more about the unique traditions of the different cultures in the office. Then, invite employees to volunteer to share about their customs.
This could be a great opportunity to learn about the different cultures that already exist in your company. And you may even adopt a new holiday schedule.
6. Get Leadership Buy In
As with many corporate initiatives, true change begins when company leaders embrace the effort. This means C-suite, execs, and managers will need to not only speak openly about diversity efforts but will also need to lead by example.
In fact, research found that 60% of employees want to hear business leaders speak up more about social and political issues.
For example, it's not enough to announce that mental health days are available. It means leaders should start actually using them.
It's not enough to make Juneteenth a new company holiday, it's taking a moment to educate why the day is significant. And it's not enough to say you have a zero-tolerance policy, it's speaking up when you see discrimination occurring.
Encouraging employees to do these things is good, but showing your team that you're striving for change too is even better.
7. Be Transparent
Striving for change will inevitably cause some growing pains and there will likely be cultural diversity issues. But fight the temptation to bury hiccups under the rug.
For example, maybe one of your company's goals was to take a more active role in monthly observations. So, you might have had great initiatives to celebrate Black History Month in February.
But for one reason or another maybe you didn't end up doing much to celebrate Pride month in June. These things happen. But rather than letting the issue pass by, address it.
Choose a company-wide meeting where you can take a few minutes to discuss your diversity efforts. In the meeting, acknowledge that you missed the mark, apologize, and let people know what you plan to do differently in the future.
By not shying away from the problem, you're showing a true commitment towards progress.
Conversely, don't forget to celebrate wins. In the example above, while it's appropriate to discuss where you fell short, it's also important to highlight how well you did with Black History Month. Remind your employees that although you've stumbled, you're still heading in the right direction.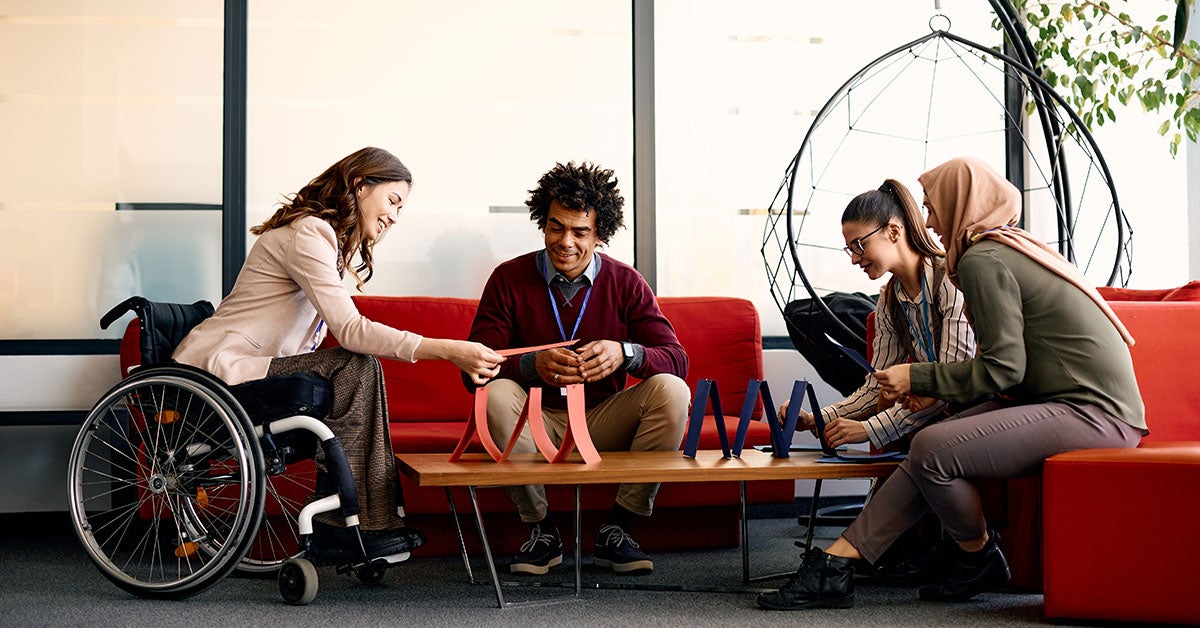 How to Celebrate Cultural Diversity in the Workplace
Putting the tips above in place will lay the groundwork for beginning to celebrate cultural diversity in the workplace. However, other ideas include:
Celebrating holidays from a range of cultures. Here are just a few to consider:

Holi in early Spring
Los Dia de Muertos on November 1st
Diwali in November
Hanukkah in December
Kwanzaa from December 26 through January 1st

Allocate a time slot once a month for someone in the team to share their traditions and culture
Have cultural pot lucks where people bring in food traditional to their heritage.
What is Cultural Diversity Training
Cultural diversity training aims to raise participants' awareness about different groups of people. This training provides knowledge, resources, and strategies to enhance employees' interpersonal and communication skills across a range of people.
This leads to appreciating differences among coworkers and helps build a positive work environment.
When is Cultural Diversity Month
April is Diversity Month and May 21st is world cultural diversity day.
These are both great times to start or ramp up and DEI initiatives in your organization.
Going Forward
Cultural diversity in organizations is not only good for business, but it's also a value that benefits people everywhere, as well. Striving for a more diverse and inclusive workforce will likely come with some challenges, but transparency and continued efforts will result in a rich, thriving work culture.
Work with Terryberry
Terryberry provides solutions to help build a healthy, accepting work culture through effective employee engagement. These solutions include:
Ready to learn more? Schedule a demo with our team to get a hands-on walkthrough of how Terryberry can transform the culture of your workplace.