Diversity, equity, and inclusion (DEI) have become a priority for most forward-thinking businesses. Unfortunately, mental health often gets forgotten in conversations around DEI in the workplace—and there's a strong connection between DEI and mental health.
Mental health problems aren't new, but they are becoming more recognized and diagnosed. Organizations have a responsibility to their employees (and the world at large) to provide accommodations and resources for those that struggle with mental health. 
Those that suffer from mental health issues aren't a liability to your business—they're still major assets (on top of being humans). The workplace should be a safe zone for these individuals to come and voice concerns about their well-being. Creating this type of environment sets all your employees up to perform their best work and be their best selves.
Below, we'll walk you through the connections between mental health and DEI. We'll show how they're related, why it matters, and how you can promote mental health in the workplace.
The DEI and Mental Health Connection
Mental health affects everyone differently. The COVID-19 pandemic exacerbated (or highlighted) the problem most Americans face. Before the pandemic, around 20% of adults in the United States were diagnosed with mental illness. That statistic jumped to 80% during the heart of the outbreak.
Regardless of whether COVID-19 caused depression and anxiety or simply led individuals to finally get help, the problem is the same: many adult Americans struggle with some form of mental illness.
Factors like gender, race, age, orientation, disability, and socioeconomic status all play a role in mental health—and when they overlap, they can significantly increase mental health struggles. For example, an underpaid black female is much more likely to experience serious mental health concerns compared to a fairly paid white male. 
However, research shows that there's a massive disconnect between who most needs mental heal care services and who has access. Data from the Substance Abuse and Mental Health Services Administration (SAMHSA) shows the following information about adults who access mental health care over a single year:
White:

16.6%

American Indian or Alaska Native:

15.6%

Black:

8.6%

Hispanic:

7.3%

Asian:

4.9%
Data suggests similar findings with prescription medication and outpatient mental health services.
Why DEI Best Practices Are Important for Mental Health
Mental health isn't something people have to just suffer through. Treatment works. So much so, the best treatments have been shown to be 70% to 90% effective at reducing symptoms and improving quality of life. 
However, the problems most individuals face are:
Access to mental healthcare

Overcoming mental health stigmas

Promoting better mental health
Access to Mental Healthcare
Organizations and employers should provide mental health resources and services to their employees. Today, these benefits are just as important as dental, vision, and health insurance. 
Employees need access to these resources, and they need to know they exist. It's not enough for employers to embrace these services and bury them in the benefits package. 
Talk about mental health. Share resources with your employees. Help them learn how to access and use these tools. Talking openly about these resources already helps fight the stigma too.
Overcoming Mental Health Stigmas
Mental health has long been stigmatized. Previous generations have come to believe it's not real, it's all in the head, and it's a medical waste of time and money.
But that's far from the truth.
Despite research and acceptance of mental health issues, it's still a stigma that some groups and minority identities need to overcome. Your job as an employer is to help destigmatize mental health problems and create a company culture where it's safe to share concerns.
Employees should feel secure telling their manager they've been having a hard time mentally. They should feel safe coming out to coworkers, knowing they'll still be accepted and protected from microaggressions and unconscious bias.
RELATED: Microaggressions at Work: What They Are and How to Deal with Them
Promoting Better Mental Health
Your business has plenty of opportunities to promote better mental health in the workplace. Providing access to care is the first step, but next, you'll have to work to eliminate the reasons that stop employees from seeking mental health.
Research shows low care rates for BIPOC (Black, Indigenous, and people of color) groups due to the following:
Fear of racism

Fear of discrimination

Lack of transportation

Lack of childcare

Different cultural perceptions around mental health

Hesitation for taking time off work

Language barriers

And more...
Other groups, such as people with disabilities and members of LGBTQA+, face additional barriers that prevent them from seeking and accessing care. Your business can help improve access to care by taking intentional steps toward improved diversity, equity, and inclusion.
The following section dives into ways to improve DEI and mental health in your workplace.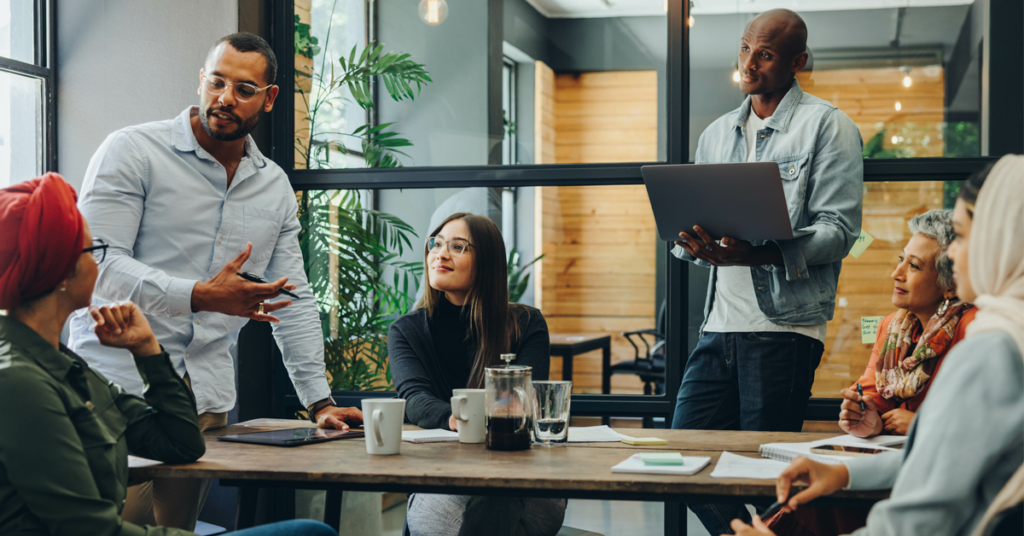 How to Improve Your Workplace's DEI for Mental Health
1. Focus on Your Culture
Mental health starts with your culture. A healthy work culture allows employees to share their identities and be their true selves. While this isn't an end-all-be-all fix for mental health, it creates a safe place for coworkers to have meaningful conversations.
A culture that accepts mental health also creates opportunities to address it. Managers understand when an employee just can't work that day, and human resources works to provide solutions for employees who might have transportation or childcare problems.
Healthy workplace culture normalizes mental health. Employees accept that it's a problem, and they acknowledge treatment works. They encourage each other to seek help when appropriate and refrain from unconscious bias.
2. Educate Your Employees
Provide educational opportunities for employees to learn about mental health issues. Some individuals might not recognize the symptoms they're experiencing as a sign their mental health is struggling—workshops and webinars can help employees better understand themselves and discover how to get help.
You can also provide mental health training for managers and leaders as a part of their talent development roadmap. This isn't training for them to diagnose or treat employees with mental health issues. Instead, use the training to teach them how to recognize problems and encourage employees to get help.
For example, an untrained manager might see mental health as an excuse for not getting work done on time. While a trained manager learns to work with the individual and provide backup when necessary.
3. Provide Opportunities
Help employees overcome the barriers to health care access by creating more opportunities in the workplace. You might create dedicated mental health time each week or bring professionals on-site to talk with teams, individuals, or the company at large.
During the pandemic, Twilio (a software-as-a-service company) asked employees to take two mental health days every month to give them ample time for recovery. The intention was to provide space for mental health and to avoid preventable burnout. Managers were instructed to allow and encourage employees to take this time off.
4. Eliminate Stressors and Negative Factors
Part of creating a culture of mental health acceptance is eliminating stressors and factors that negatively impact mental wellness. If you encourage employees to share (and treat) their mental health issues, you must protect them from potential consequences.
Work to stop the following:
Microaggressions

Unconscious bias

Social exclusion

Harassment

Discrimination

Physical violence
5. Diversify Your Mental Health Care
Look at your healthcare options to determine if they're appropriate for your workforce. Consider offering mental health benefits that can be personally tailored to the employee. This might involve expanding your provider networks or increasing out-of-network coverage.
For example, consider how the following statistics could discourage some of your employees from seeking help:
74% of mental health professionals are white

73% of all mental health professionals are women

Only 15% of mental health professionals are LGBT

44 is the average age of employee mental health professionals

6. Talk to Your Employees
Don't assume you know what problems your workforce is facing. Talk to them. Use anonymous employee engagement surveys to gain feedback about the problem and create safe places for individuals to speak up.
Ask your employees what they'd like to change. Are they facing microaggressions and unconscious bias in the workplace? Do they struggle to access the mental health services you've provided?
Answers from your employees might provide insights into the solutions you provide. You might discover that your mental health tools aren't adequate, or you may find that managers aren't allowing time for individuals to access the help they need.
7. Start a Wellness Program
Wellness programs have grown increasingly popular in corporate America. In fact, 52% of US companies offer some kind of employee wellness programs. One reason for this is their ability to address mental wellness through a variety of avenues, including:
A well-structured wellness program should support employees' wellbeing in all areas of their lives too- from mental wellness to financial stability. Learn how Terryberry can be a part of your corporate wellness program.
RELATED: A Step-By-Step Guide to Developing Employee Wellness Programs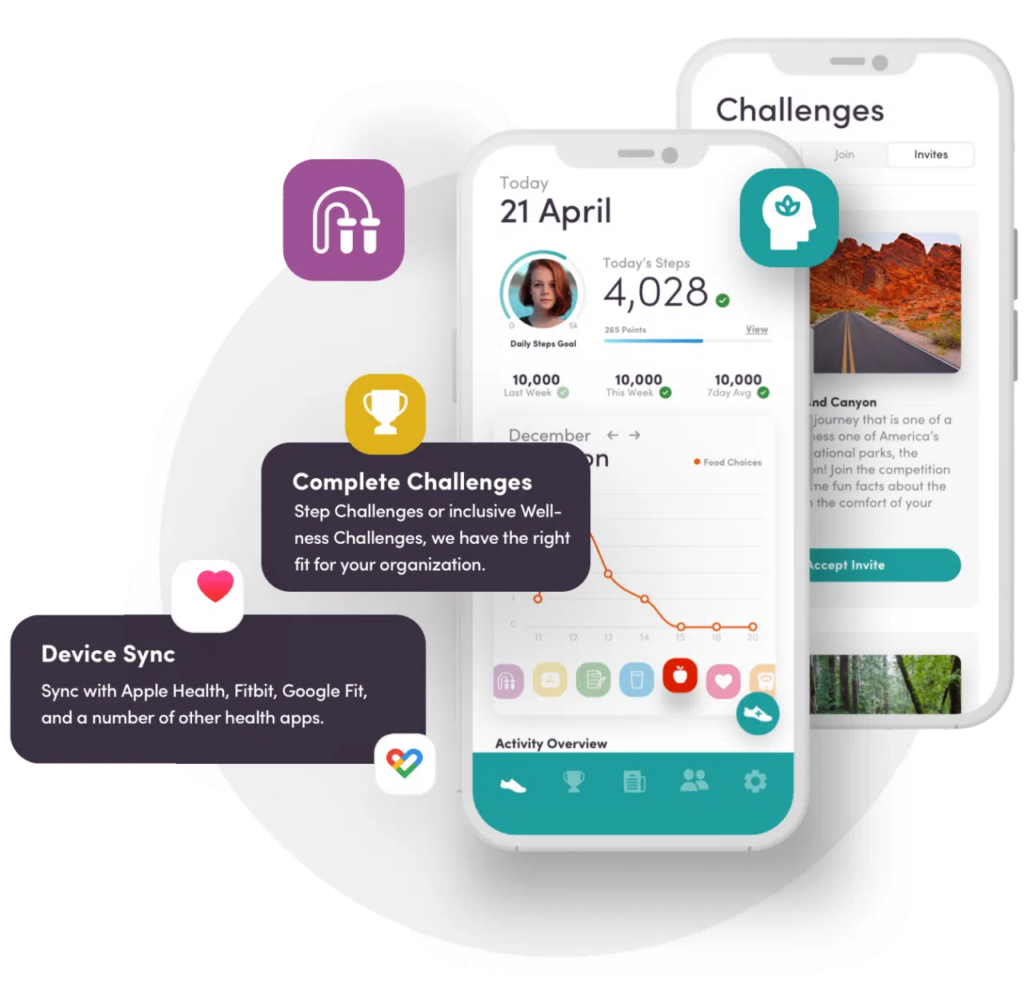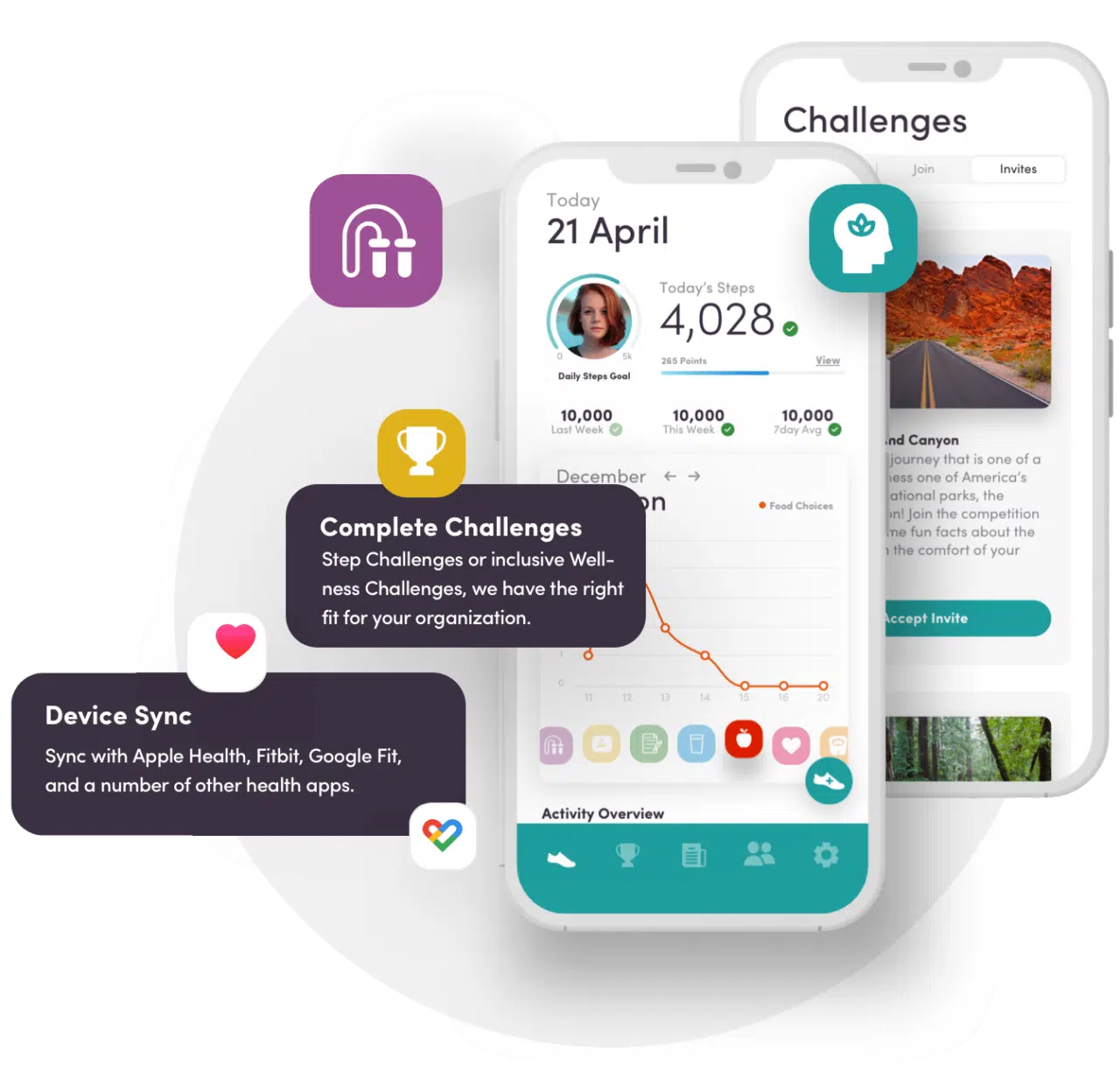 8. Track Engagement
Monitor your work culture and engagement to find red flags and early warning signs. If you see a team's morale dropping rapidly, you can take preventive steps to alleviate the problem before it becomes a bigger issue.
Mental health evolves over time. Your workforce might be trotting along happy now, only to face severe problems with changing economic trends or global viruses. Regularly use employee feedback tools, such as employee engagement surveys, and pulse surveys to track engagement and use the insights to inform your DEI program.
Improve DEI and Mental Health With Recognition
Improving your company culture starts with better employee recognition. Employee engagement and productivity tend to be 14% higher where recognition occurs compared to where it doesn't. Organizations that give regular recognition also see 23.4% less employee turnover. 
Ready to improve your workplace's culture and recognition? Get started with Terryberry. We'll help create and power your recognition programs with service awards, easy-to-use platforms, feedback tools, and more.
Schedule a demo now to see how you can build an engaged, purpose-led organization through the power of recognition.