Combine the recent pandemic with the Great Resignation and the Baby Boomer retirement crisis, and it's clear - it's a topsy-turvy time for employees and people leaders. Which means, there's never been a more important time to hear from your workers. Luckily, the evolution of employee feedback tools is making it easier (and more accessible) than ever.
Employee feedback tools take the question work out of your human resource teams and work culture development. Instead of following industry trends or going with your gut, you can engage your employees and hear directly from them what they want, need, fear, and enjoy about your company.
However, there are dozens of employee feedback tools to choose from, and making a final decision can feel like a dramatic episode of Deal or No Deal.
We're here to help remove the theatrics from your decision-making process and set your people team up for success. Below, we'll walk you through everything you need to know about employee feedback tools, including what they are, why you need them, how to choose the best one, and your top options in 2023.
What Is an Employee Feedback Tool?
Employee feedback tools help you gain insights about workers at your company. Each tool is different, but here are a few of the most common:
Employee surveys

360 feedback

Anonymous conversations

Tracking and reporting
Some tools help you gauge engagement at the company, while others enable two-way anonymous chats. You'll want to find a platform or service that solves your needs and use case.
Be open to other solutions, too. You might be looking for an employee survey tool, but keep in mind that you'll need a high-quality analytics and reporting platform to digest the data and collect insights.
While gathering information from your employees, you might discover that employees want a peer-to-peer recognition platform or a more comprehensive employee recognition program—and you can turn to other employee feedback solutions to solve these needs.
Why Use Employee Feedback Tools?
The workplace is changing quickly, and your business can't afford to wait (or rely on) industry studies and data. You need actionable insights to know how to boost employee engagement, and you need it as fast as possible.
Employee listening and feedback tools help you collect real-time insights from your staff. You can poll them as often as you want and create a work culture of transparency and accountability with open communication.
Here are a few examples of things you could learn with employee feedback tools:
Discover if managers are under (or over) performing

Learn how the morale at the business is doing

Find out which benefits your employees want

See if

diversity, equity, and inclusion (DEI) training

is working

Uncover if there are any issues, discrimination, or unconscious bias

Learn if employees are engaged with their work
Discovering this information proactively is better than waiting to hear it during an employee's exit interview.
Your employees' wants and needs aren't set in stone. What's important to them in January might not be important in September, and your business needs real-time insights to make the best decisions.
RELATED: Stay Interviews: What are They, Why They're Important, and 40 Example Questions
How to Choose the Right Employee Feedback Tool
With so many employee feedback tools on the market, finding the right one can feel like looking for a needle in a haystack. Many have look-a-like features and functionality, while some charge enterprise prices for a slightly upgraded experience.
How do you know which is the right tool for your business, and what should you know before you make a big investment?
Below, we'll walk you through the core criteria you should use to evaluate employee feedback tools. None of these characteristics are necessarily more important than another—just keep them all in mind as you assess solutions for your business.
Price
It doesn't matter how fancy or easy to use it is if you can't afford it. Decide on your budget, and then start looking for tools that'll make your accountants happy.
Later, you can decide whether you want to pay a bit extra for a handful of features or if you'd like a cheaper, more simplistic employee feedback tool.
Functionality
Make a list of the features and functionality you want in your tool. It's easy to get lost doing head-to-head comparisons to see which tools have the most features, but you don't need the most features—you likely just need a core set of elements.
Ease of Use
Your employee feedback tool should be easy to set up and navigate without an engineering degree. It needs to have a simplified user interface (UI) that your human resources team can understand, and it needs to produce simple surveys (or tools) your employees can access without watching a 5-minute how-to video. 
Branding
Some employee feedback tools offer a white-label experience, letting you customize the platform with your colors and branding. This isn't a must-have for any company, but if the user experience is important to your business, you might want to invest in a tool that provides this functionality. 
Templates
Find a solution that provides pre-built templates for surveys, feedback, and employee recognition. Building these on your own might sound simple, but it's nice to have a starting point when launching a brand-new employee listening tool.
Flexibility
Look for solutions with the integrations you need to work with your current tools and processes. You don't want to have to shift your workflows to accommodate software—you want the software to shift to accommodate you.
Security
Employees will likely be sharing sensitive information, and sometimes it might be personally identifiable. Use a solution with top-notch security protocols and user permissions to prevent sensitive data from getting leaked. 
Support
Inevitably, you'll need help from time to time. Partner with an employee feedback solution with world-class, responsive support teams. These individuals should be friendly, patient, and proactive in helping you build out your program and troubleshoot problems. 
Insights 
You don't just want piles of raw data—you want insights. Look for solutions that'll help you digest the feedback with charts and customizable visualizations.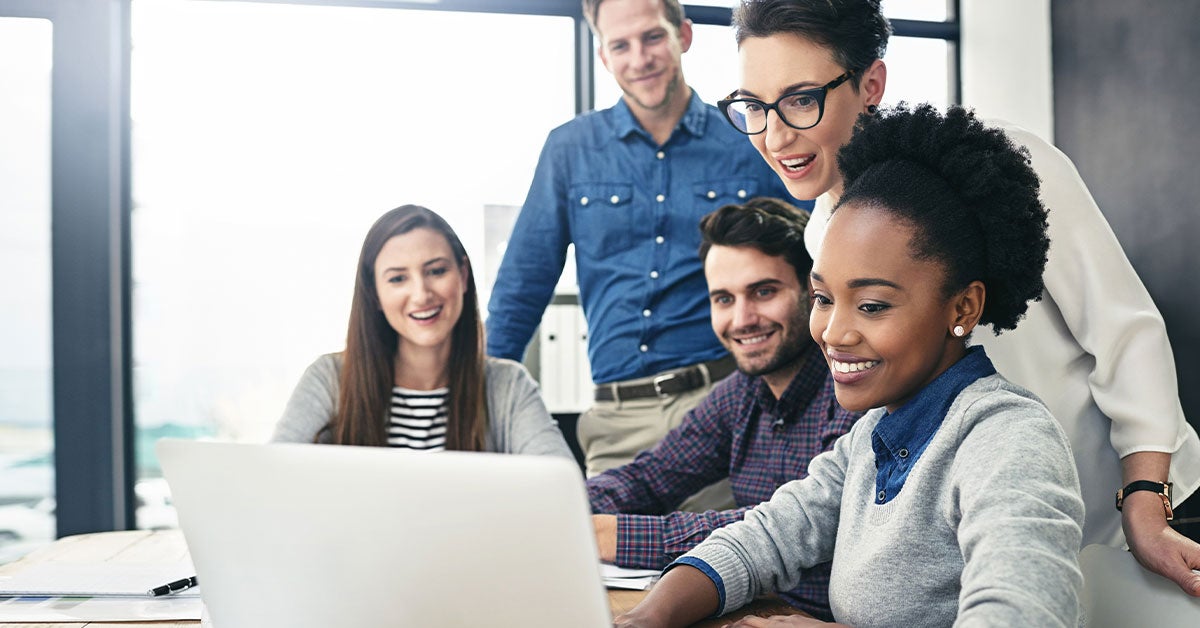 7 Best Employee Feedback Tools
1. Employee Engagement Surveys
Use quick, real-time pulse surveys to collect candid feedback quickly. You can send these out on a regular cadence (weekly, monthly, quarterly) or use them one-off to problem-solve or identify growing issues before they become full-scale challenges.
While one-time surveys can reveal powerful insights, it's even better when you compare surveys over time to discover trends. Is your workforce becoming more or less engaged? Are they comfortable working at your company? How does the new acquisition affect overall morale and engagement?
Find an employee engagement survey platform that comes with all the pre-built tools you need. These should include templates, customizable surveys, sending capabilities, analytics, and automation. 
2. Performance 360 Feedback Tools
360 feedback tools allow your employees to provide feedback for managers, leaders, and coworkers. This feedback could be requested (by an individual or management), and it can also be anonymous.
Providing 360 feedback lets your employees learn about their strengths and weaknesses from the ones who know them the best. You could use open-ended survey questions or scoring to learn more about employee performance.
Management can use the feedback from these tools in one-on-one meetings, interviews, and promotion discussions. Bring up the employee's feedback, and ask them what they think about it. Do they agree or disagree? 
3. Social Feedback and Communication Platform
360 feedback tools let your employees provide feedback in a private (or anonymous) way, but a social feedback (or peer recognition) tool makes this process public. Consider it a social platform for celebrating individual and team wins.
Public recognition and feedback help boost employee morale. Individuals like to feel seen for their hard work, and it means the world to them when someone else notices (and speaks up).
Provide a safe place for this kind of open communication with a social feedback and communication platform—it's a private space for your employees to chat and comment at work.
Unlike social media platforms, this information stays private, and other people can't join the conversations.
4. Recognition Program
Launch a formal recognition program at your company to proactively celebrate their wins, anniversaries, and milestones. Recognition isn't exactly an employee listening tool, but it's a way for you to communicate that you recognize and care about your employees.
Consider awarding employees with swag, custom merchandise, trophies, or gift cards to spend as they like. These might seem like small gestures, but every thought counts—especially when you're going above and beyond your obligation to recognize their work.
5. Employee Listening Analytics and Reporting
All the employee feedback and listening tools in the world won't do you any good if you don't have the functionality and know-how to digest the data you collect. 
Find an employee feedback tool with advanced analytics and reporting. It should allow you to build custom and automated reports to learn about unique insights and changes over time.
Each survey and tool you use measures employees' responses at a single moment in time, but your workers aren't this simple or static. Their thoughts, opinions, and behaviors change from minute to minute and day to day.
Regularly surveying your employees and comparing feedback with analytics tools helps you uncover the true trends and insights behind the raw numbers.
6. Anonymous Feedback Box
Sometimes, you don't need a thought-out survey—you just need a way to let employees anonymously provide feedback and ask questions. Some employees might want to vent, and others may want to ask sensitive questions that they don't want to be tied to their names.
Some leaders worry that anonymous feedback opens up the floodgates to trolling and negative comments, but that's not always the case.
Employees could be embarrassed about a question they have—whether that's because it exposes too much personal information (like regarding mental health or a disability) or makes them seem unintelligent or weak.
There are no bad questions, especially when it comes to employee engagement and work culture. 
7. Two-Way Conversations
Expanding upon the anonymous feedback, you want a tool that lets you engage your employees with follow-up answers (whether that's anonymous or not). Listen to their thoughts and concerns, and have a one-on-one conversation about it.
Some concerns are better addressed with a larger audience in a team meeting or all-hands, but others you'll want to take offline and handle in private.
Employee feedback tools with two-way (or more) conversation functionality allow you to keep your discussions in one centralized location for easy reference and follow-up—and it also keeps it private from other third-party applications.
Drive Better Engagement with Terryberry
Terryberry provides solutions to help drive performance and retention through effective employee engagement. These solutions include:
Ready to learn more? Schedule a demo with our team to get a hands-on walkthrough of how Terryberry can transform the culture of your workplace.