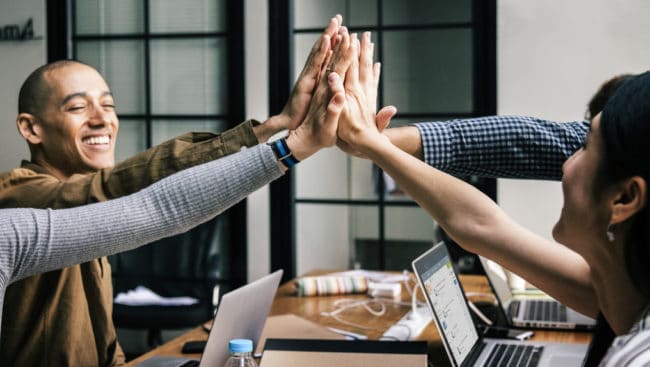 Empower Your Team with Peer Recognition
Let's face it, Managers are not always around to witness each and every employee achievement at work. Often fellow employees are the ones who experience their peers' contributions first-hand. For instance, an employee might notice a situation when a co-worker stepped in to help in the eleventh hour or they may witness an employee who takes on extra tasks without making a fuss. These recognition-worthy moments shouldn't go unnoticed.
Peer recognition programs can help your company foster a sense of community and teamwork. When employees are able to publicly recognize each other for a job well done, it can add a big impact.
Watch this 5-minute demo of Terryberry's Give a WOW platform for peer recognition, social media style.
4 Reasons for Peer Recognition.
Click each to learn more.
Real Business Results
Learn how organizations have overcome peer recognition challenges and achieved measurable success with strategic and creative corporate recognition strategies with these business case studies.
---
Ready to take the next step toward building a culture of recognition? We're ready to help. Contact us for a free demo, today.