If you're looking for ways to show your team you care, genuine words of appreciation that can be felt in employees' hearts are always meaningful.
Giving employee appreciation messages verbally is a simple and effective way to express gratitude. But written notes, such as thank-you cards or emails, can be more personal and longer-lasting than verbal praise.
Words Have the Power to Make a Difference in the Workplace
From ancient times to now, hand-written notes have been treasured. But in today's modern world of instant messages and sending quick texts, few people take the time to write their messages.
Which is why simple acts, like employee appreciation notes and acknowledgment are held in such high regard today. In fact, writing a thank you note to an employee may even help them have their greatest workdays.
Not sure where to start? Don't worry. We know writing can be a challenge. So we've laid out a few employee appreciation messages to help get you started.
Employee Appreciation Messages for Team Building
You're a welcomed addition to our entire team! I really value all of your hard work, passion, and commitment.

Your steadfast commitment to excellence to the team and your enthusiasm truly set you apart. I appreciate how you always perform at your best.

This is to express my gratitude for all of your efforts. Know that what you do really makes a difference.

Your abilities to collaborate and work as a team are unparalleled. I appreciate how you always prioritize the success of our team.

We sincerely appreciate your commitment, zeal, and willingness to go above and beyond. We appreciate you contributing significantly to our team.

Thank you for your ever-present commitment to exemplary performance.

The help you have provided has been extremely beneficial to our company. Thank you for everything you've accomplished. We couldn't have done it without you.

We are thankful for having you on our team, and are looking forward to your continued contributions to our successful outcomes.
Employee Appreciation Messages for Good Performance
Your dedication to excellence has not gone unnoticed, and it has significantly impacted our organization. Please accept my deep appreciation for your outstanding performance and hard work.

Your contributions have been inestimable, and your attention to detail and ability to put you over expectations demonstrate your work ethic and professionalism.

Good performance doesn't just happen. It requires hard work, dedication, and resiliency. Know that each and every one of you are seen and appreciated for being able to get us where we wanted to go. 

Thank you very much for your leadership. I truly appreciate everything you do!

Thank you a bunch for all the differences you make. I fail to mention it as frequently as I should. It was not easy, and your hard work is greatly appreciated.

I believe the team benefited more from your guidance and expertise than anything. Thank you for your positive attitude toward getting things done and educating others along the way.

The past year was a watershed moment for us, and I understand the great sacrifices you had to make to meet deadlines. Your efforts are greatly appreciated and will be rewarded, and I appreciate your meaningful contribution.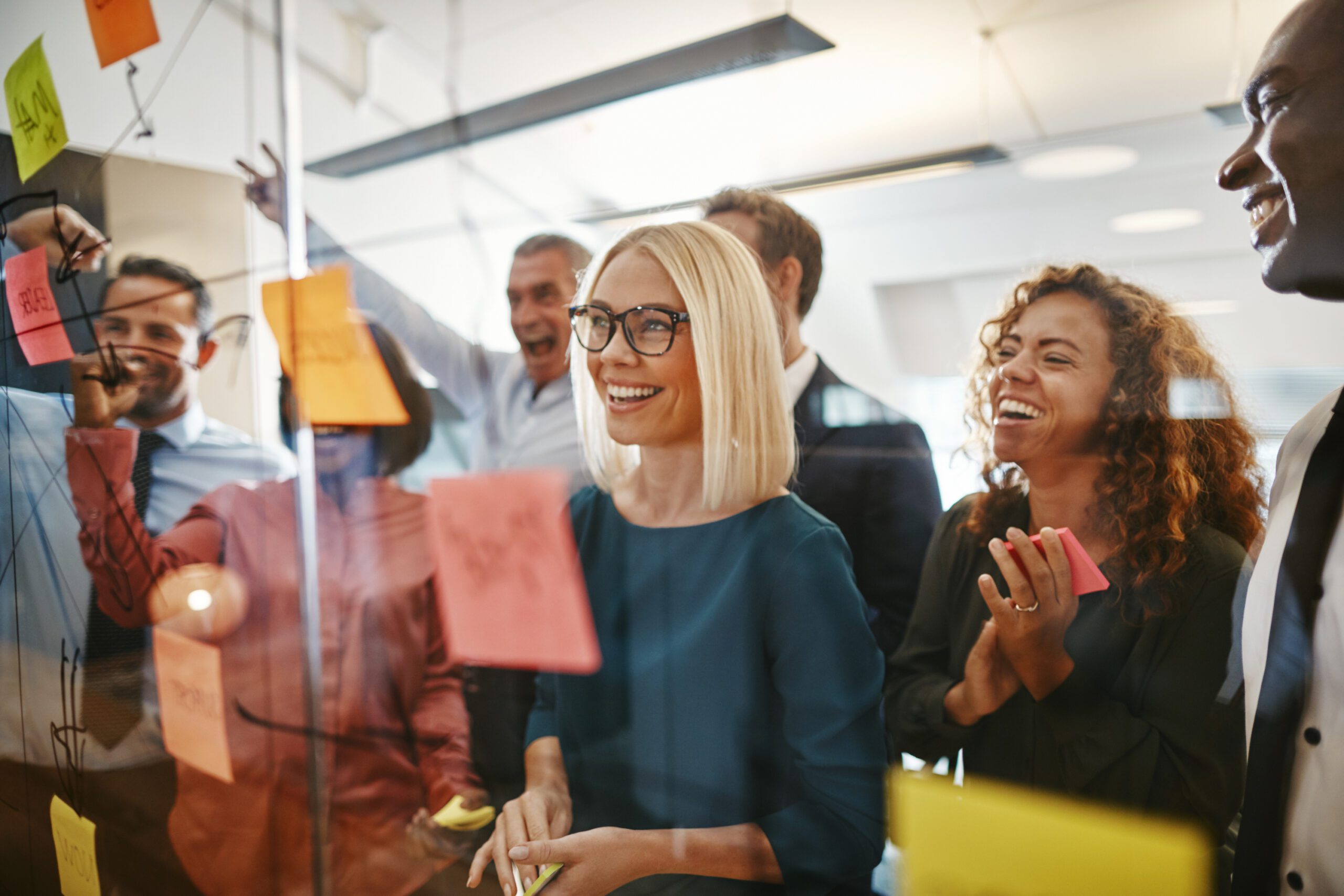 Some Heartwarming Employee Appreciation Messages
I'd like to take the time and express my appreciation to you from the bottom of my heart for your outstanding work and performance.

Your outstanding work all year has contributed massively to the company's success. We can't thank you enough for being the force that you are.

Thank you for all that you are. Seeing you pass through all the bumpy roads you've been on and driving the team safely is heartening and inspiring.

Without our team effort, this company would not be possible. We built it together, and I look forward to working with you further.

I sincerely appreciate all the extra effort everyone has put together that made all the difference. Cheers, and let's reach new heights.

Congratulations on achieving this significant milestone! Your hard work and devotion have been very inspiring, and I appreciate your consistent delivery of high-quality work. Your unique talents made this all possible.
Employee Appreciation Messages for Teamwork and Collaboration
I appreciate you always being on point, sharing your opinions, innovative thoughts, and for always being you.

With your honesty, integrity, and dedication to your job, you have won the trust, admiration, and respect of your colleagues. Everyone in our firm knows of your excellence. Thank you for being such an amazing role model.

I wanted to let you know how much we value your creativity and effort. Thank you for being a constant source of inspiration to all of us!

The commitment you make to the team and the firm is not unnoticed. Please accept our gratitude for being such an integral part of our team.

Your work has been valuable to our success, and we are grateful to have you on our team. Thank you for your upbeat attitude, collaboration, originality, and dedication to each assignment! You are an inspiration to us all!
Final Thoughts
Employee appreciation messages are part of a successful strategy to keep employees happy and satisfied. A simple word of appreciation and encouragement shows employees that their work matters.
As a result, thank you letters recognizing employees' successes and efforts contribute to the organization's performance, increases employee engagement and retention, and adds to a positive work culture for everyone.
Frequently Asked Questions
What are the best appreciation words for my team?
Here are some of the most powerful words that can be used in employee appreciation messages:

thank you 

hard work

contribution

our success

appreciation

attitude

teamwork

inspiration

involvement

consistency

dependability

punctuality

effort

impact

milestone

commitment

creativity

leadership

adaptability

persistence

resourcefulness
How do you express gratitude to employees?
Express from your heart and give specifics when possible. Giving meaningful rewards, recognizing small or large accomplishments, expressing gratitude, and taking time to listen to their concerns and resolve them is a great way of expressing gratitude to employees.
Drive Employee Engagement with Terryberry
Hand-written employee recognition is just one way to engage your employees. Terryberry provides even more solutions to help drive performance and retention through effective employee engagement. These solutions include:
Ready to learn more? Schedule a demo with our team to get a hands-on walkthrough of how Terryberry can transform the culture of your workplace.