This year, team Terryberry has been hard at work upgrading our existing products, expanding our product offering, and creating a whole new look. And we can't wait to show you what we've been up to.  
Introducing the new and improved Terryberry! 
What's New at Terryberry
As a company with over 100 years of history, it's important to us to not rest on our laurels. In fact, rather than falling behind, we use our century of experience to help push us for better - we're dedicated to always looking to the future, while remembering our past.  
This means we've been listening to our customers, and we've been paying attention to market changes. This has led us to expanding our product offering to include employee engagement surveys and analytics, while creating a whole new look. 
New Look
With this in mind, we knew it was time to give our brand a facelift. You've probably already noticed that Terryberry has undergone a bit of a makeover.  
We needed a fresher, friendlier look, designed with today's HR professional top of mind. Highlighting the "be" in our name emphasizes that with Terryberry, employees will be engaged, be rewarded, and be successful.  

We also opted for a lower-case version of our family name to invoke a friendlier feeling and incorporated brighter colors that signify peace and a sense of belonging. 
But our upgrades are more than a flashy new logo – we're evolving in more ways than one to meet the needs of today's HR professionals. 
A Complete Employee Engagement Provider
Meet Be Heard – our comprehensive employee engagement survey solution. 
In April of 2023, Terryberry acquired Workify, an employee survey and analytics company. This means we now offer employee surveys, 360 feedback, and analytics. Together, these elements make up Terryberry's new Be Heard solution. 
With this acquisition, Terryberry is now the only complete, end-to-end employee engagement provider on the market today. We have everything you need to host your employee engagement strategy all under one platform.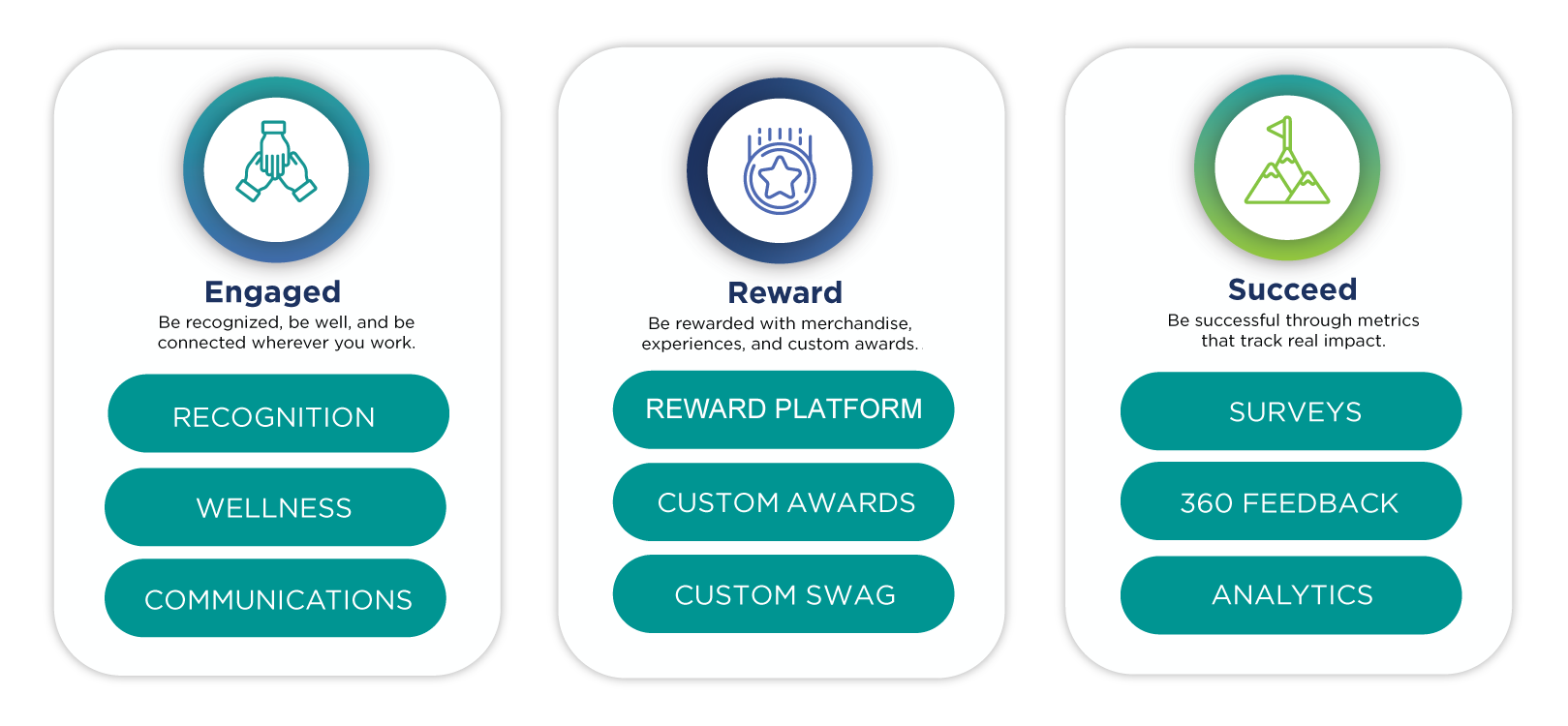 Our psychologically backed approach to measuring employee engagement offers both an off-the-shelf solution and a custom approach. Our new survey builder allows users to create custom factors and questions catered to your business. 
Then, our advanced analytics tools help you quickly understand the key drivers and drainers of engagement. Slice and dice your data using hundreds of pre-configured templates to uncover insights and quickly identify areas action areas.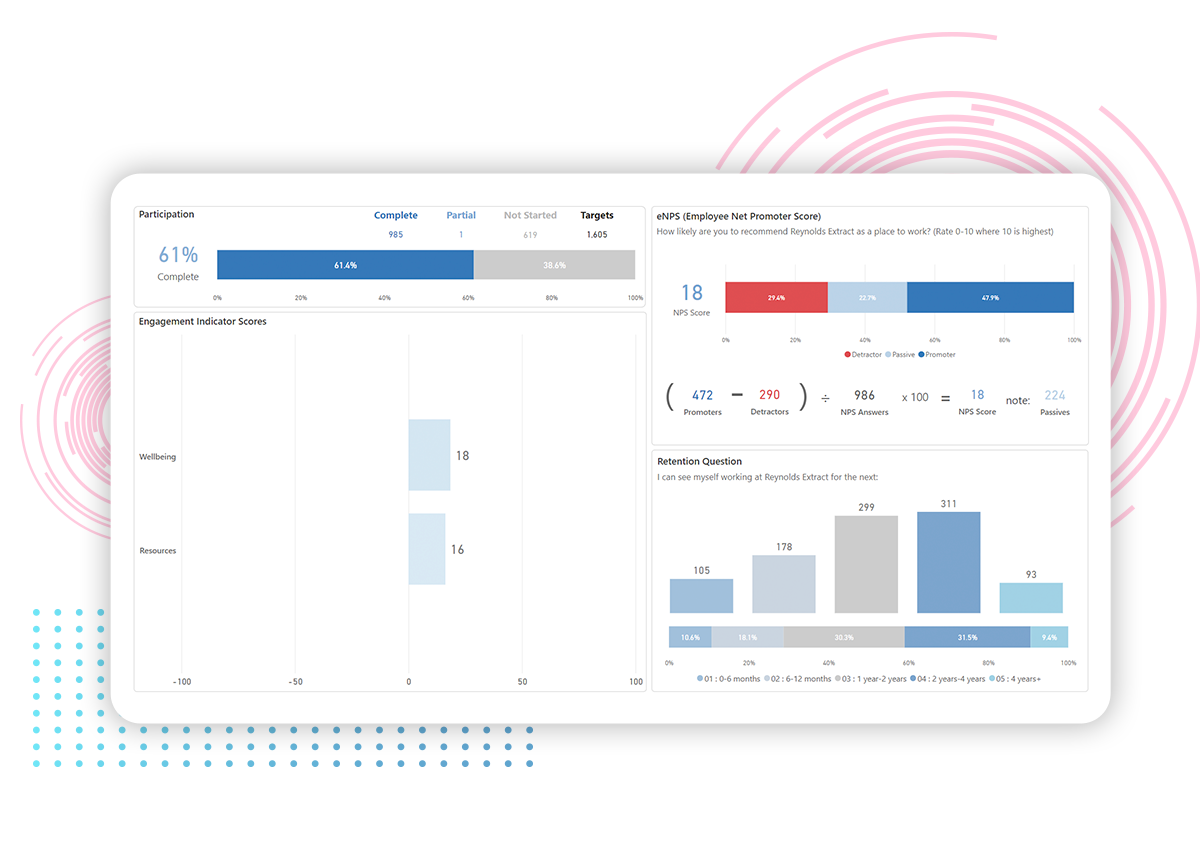 With changes in the workplace, it's important to offer a channel for employees to provide constructive, anonymous feedback for managers, peers, and direct reports. 
Create a culture of continuous improvement with 360 feedback. Gain insights from individuals at every level of your organization and generate scalable, action-oriented data.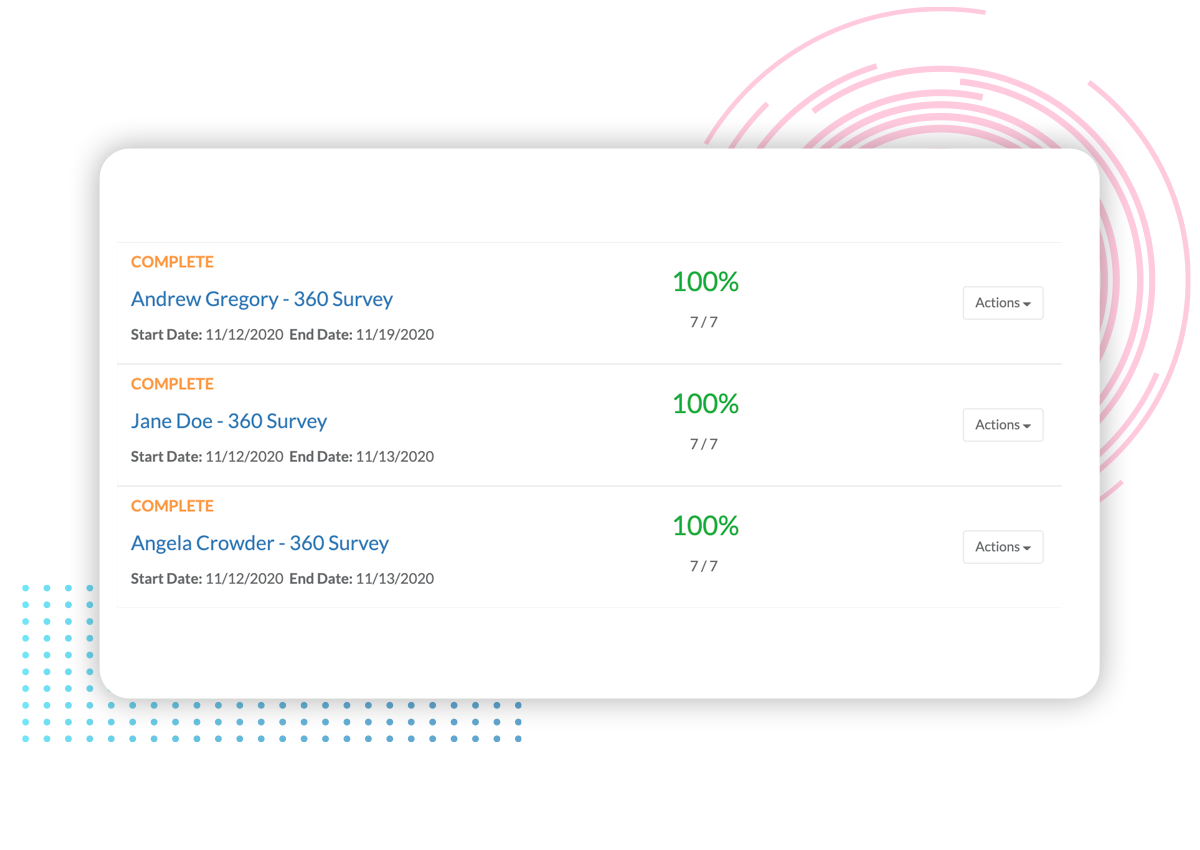 Take the guesswork out of your employee engagement experience and use metrics and analytics to support business decisions. 
Bring business intelligence into all of your employee feedback data through easy-to-interpret visualizations.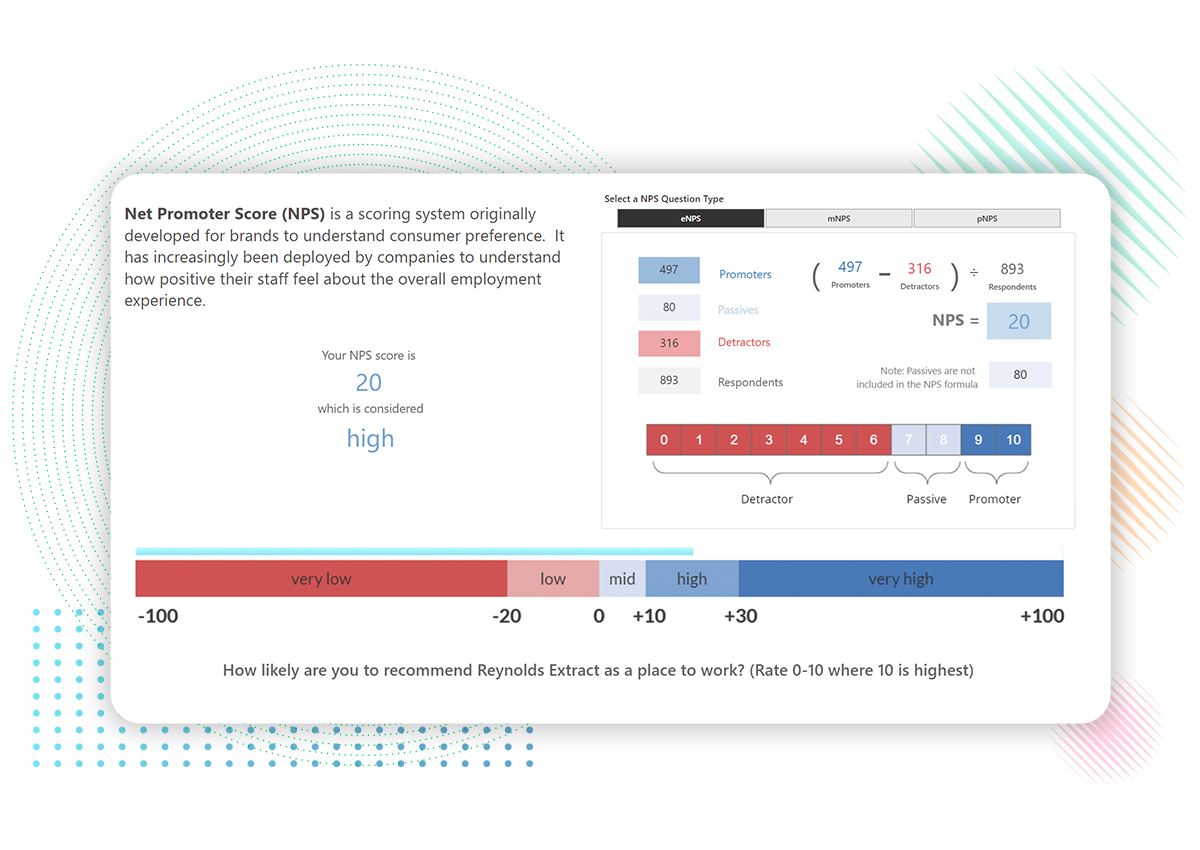 Next Steps
Ready to learn more? Schedule a demo with our team to get a hands-on walkthrough of how Terryberry can transform employee engagement at your workplace. 
Permalink