Remote work sometimes feels like a double-edged sword. The lack of a commute, chance to work in sweatpants, and flexibility make working from home a dream come true for many people. However, spending the day working alone can be socially isolating, and has led some to seek out opportunities to return to the office.
We get it. Many companies today are fully remote, and have to put effort into helping their teams feel connected. So, whether you still want to offer the benefits of working from home, or your company employs people from across the world, we've got you covered.
Here are 8 ideas to reduce the working-from-home isolation your team may be experiencing.
Working-From-Home Isolation: The Statistics
Even before the pandemic, 60% of Americans were feeling lonely, left out, and poorly understood. Since the pandemic, 75% of employees have struggled with anxiety and stress at work. Most remote employees agree that loneliness is the biggest struggle they face.
There are two ways to mitigate the working-from-home isolation that people are experiencing. One is building healthy relationships within the workplace. The other is building healthy relationships outside of the workplace. We've got ways you can do both! Not only is social connection important for a person's mental health, but Gallup research found that friendships at work are a strong predictor of business outcomes, like profit and customer service.
Decrease Loneliness, Increase Connection
Creating healthy connections in and out of the workplace takes intentional effort, but the results are well worth it. Here are a few of our favorite strategies!
Host social gatherings.


If your workplace hosts social gatherings, such as coffee breaks or virtual lunches, encourage employees to join in. It's a great opportunity to chat with their colleagues and have some fun. If nothing like that is currently available, plan something yourself. Or talk to HR about beginning the tradition, whether you shoot for weekly or monthly get-togethers.
Encourage people to work from a local coffee shop.


With some roles or organizations, working in public may not be safe, especially if employees are handling sensitive information. However, if it's safe to do so, suggest that people work from a local coffee shop or café. It's a great way to feel more connected with others – even though they're not interacting with other patrons, they're able to enjoy a social experience.

In addition, people in some areas have the option to rent a shared workspace, providing a community-like feel and shared office space for remote professionals. You may consider funding a rented workspace for employees who request it.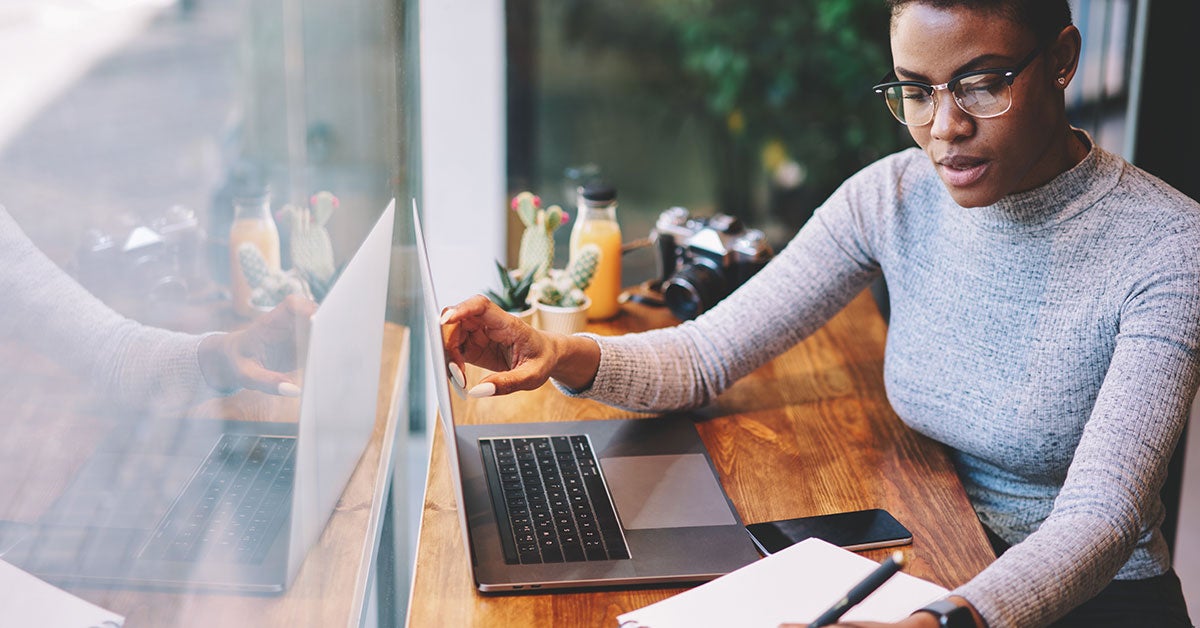 Offer a mentorship program.


A great mentor may or may not have experience in navigating working-from-home isolation, but they will have experience in navigating the ins and outs of your workplace. Having someone to reach out to when employees are feeling overwhelmed or stressed will go a long way in helping them feel more connected with others.
Host wellness challenges.


Strong physical and mental wellness are vital in helping people cope with feelings of loneliness and isolation, and wellness challenges provide a social avenue for supporting employee health.

Consider choosing a platform that allows members to participate in challenges and stay connected with others through discussion boards. Be sure to offer activity challenges, along with challenges designed to support gratitude, sleep, mindfulness, nutrition, and hydration.
Build a culture of recognition.


Employee recognition goes a long way in connecting co-workers and leadership. A strong recognition culture drives employee engagement and helps people feel valued for the work they do.

Perhaps consider using a social recognition platform. An online recognition platform streamlines what actions to recognize and when. It allows managers and leaders to publicly celebrate employees' contributions, but it also encourages peers to recognize each other.
Opt for video calls instead of messaging.


Sometimes, just seeing a friendly face is enough to stave off the working-from-home isolation. When employees are collaborating with colleagues on a project, encourage them to utilize videoconferencing to catch up about the progress they've been making or discuss some questions they're unsure about.

While email and Slack channels are convenient for staying in communication, video calls typically foster a more thorough discussion, and the virtual face-to-face meetings facilitate more personal relationships between colleagues.
Allow for a flexible work schedule.


If it's possible, provide a flexible work schedule that allows for times of connection throughout the day. There are a number of ways to make this work, such as designating Tuesdays for all company meetings or asking employees to work a certain number of hours per week, regardless of when those hours are completed.

With a flexible schedule, people can pause in the afternoon to have lunch with their neighbor or start later in the day to allow for a gym visit first thing in the morning. This type of flexibility supports the mental and physical wellbeing of employees.
Endorse work schedule boundaries.


Without boundaries, the workday can bleed into a worknight and work-weekend. Employees need the chance to unplug from work and participate in other social activities like family dinners and hikes with friends.

What are a few ways you can champion these boundaries?

Speak freely about disconnecting from work.
Use an away message that communicates the fact that you're prioritizing your personal life after work hours.
Emphasize the fact that employees don't need to be available all the time, with suggestions like removing work email and Slack from their phones.
Help Employees Stay Connected
Interested in learning more about how your company can benefit from a recognition and wellness program? Schedule a demo of Terryberry's new 360 Recognition platform today.