If your company has been facing higher-than-usual turnover, increased burnout, or generally low morale you're not alone. The past few years have been a challenge for many companies. But research is pointing to recognition as a possible antidote to some of today's workplace pitfalls. One way to show employee recognition is with a recognition letter.
What is an Employee Recognition Letter
An employee recognition letter is a way for employers to recognize, in writing, their employees' great work. This can be formal or informal and from managers, leaders, or peers.
These letters can also be handwritten or digital. Although handwritten letters tend to have more sentimental value, many people will still save a thoughtful email or message.
Why Write a Recognition Letter
Employee recognition today is more important than ever. Between The Great Resignation and the anti-work movement, companies everywhere have been struggling to retain and engage their employees. But research points to employee recognition as a possible solution.
In fact, Forbes found that companies with effective recognition programs have 31% lower voluntary turnover. Another study found that employees are 2.7 times more likely to be highly engaged when they believe they'll be recognized for their work.
Yet many organizations are still missing this opportunity. According to a Gallup analysis, only one in three workers in the U.S. strongly agree that they received recognition or praise for their work in the past seven days.
Furthermore, 82% of American professionals feel they aren't adequately recognized for their work. And, unfortunately, employees who don't feel adequately recognized are twice as likely to say they'll quit in the next year.
So, if you haven't established a recognition strategy yet, writing a recognition letter or email could be a great place to start.
RELATED: Public vs. Private Recognition: Which is Better and How to Give Effective Recognition
How to Write an Employee Recognition Letter
1. Consider which format is best for your letter
Depending on your company, you may have an established system in place to determine the best medium for your letter. If not, consider writing a note by hand, typing a letter, emailing, or sending a message through a social recognition platform.
2. Greeting and Opening Statement
Considering your relationship and level of familiarity with the recipient, greet the them accordingly. This may be with "Dear ____," or simply address them by their first name.
Then mention your intentions. State broadly that you'd like to thank them for contribution. This will help the recipient understand quickly that the intentions behind the letter are positive and can potentially put them at ease.
3. Write the Body of the Letter
This is where you can (and should) get specific. Consider the incident that sparked the letter and describe why this was significant. Discuss how this type of work impacts the company as a whole and helps you work towards achieving certain goals.
It's important to not only thank the person for what they did, but expressing how it plays a role in the bigger picture helps create a sense of purpose in their work. This is a critical aspect for building employee engagement.
4. Conclusion
If you're considering this person for a promotion, this would be a good spot to mention so. Then conclude with one final thank you and sign your name. Also, don't forget to give your letter one final read-through to check for any errors.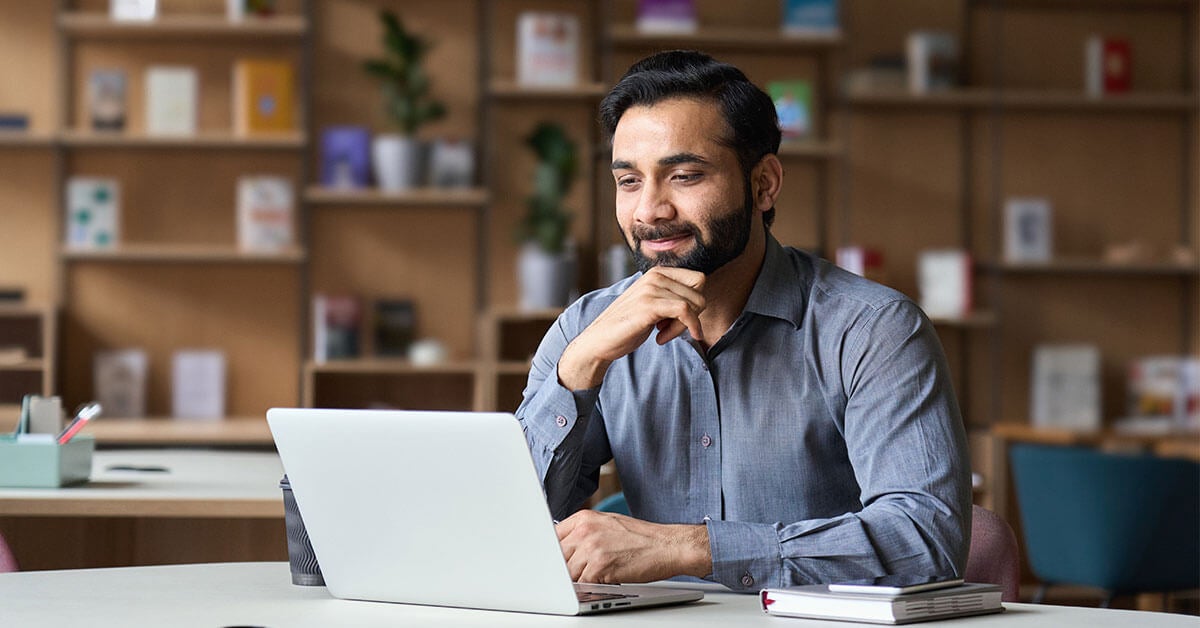 Tips for Writing an Employee Recognition Letter
When writing your recognition letter, here are a few tips to keep in mind.
Be Timely. It's important that the recognition you give is within a reasonable timeframe from when the event occurred.
Be Specific. General "thank you-s" are great, but they can be less impactful than a specific thank you. "Thank you for all that you do" is good. But a better option is, "Thank you for the quick turnaround on the sales presentation! It was incredibly helpful during our meeting and helped us get the sale."
Be Encouraging. Sending a recognition letter is also a way to show that you'd like this type of work or behavior repeated in the future. So be sure your tone of voice is encouraging and enthusiastic. This will leave a lasting positive impression.
Recognition Letter Examples and Templates
Get started writing with our recognition letter templates. We have a customizable template for every office occasion.
Excellent Performance Recognition Letter Template:
Tim,
I wanted to take a moment and personally thank you for all your help with the tradeshow event.
Your creative problem solving, willingness to help, and overall positive attitude made the tradeshow not only a success, but a joy to be apart of. These events are no small feat and your ability to think one step ahead shows just how talented you are.
If you're interested, I believe you may be a good fit for the Events Coordinator position here at Company X. I'll reach out to you soon with more detail on that.
Thank you again for your continued hard work and dedication. We're excited to see what your future has in store here at Company X.
Sincerely,
Rebecca Williams
Years of Service Recognition Letter Template:
Dear Kathy,
Congratulations! This year marks three years with us - a significant milestone in your service to Company X.
In these past three years, you've helped our organic web traffic grow by 200%, while improving our ad campaigns significantly. These contributions have directly impacted our goal to increase sales last year and we're thankful to have you on the team.
As a symbol of our appreciation of your years of service to the firm, I invite you to select an item of your choosing from the following award selections. I will be presenting these awards personally at our upcoming all-company meeting.
Thank you for your contributions to the company. You are a valuable member of the team.
Sincerely,
Jane Smith
President
Peer-to-Peer Recognition Letter Template
Kevin,
I wanted to personally commend you for your role in helping land the Anderson account.
From your first day with our company, you've been an asset. Your ability to meet and exceed targets is among the best in the company, not to mention you're a pleasure to have in the office and on the team.
Your work has been invaluable to the company, and I'm excited to continue working with you in the future.
Thanks again for all the work you do with us.
Sincerely,
Larry Evans
Ready to Get Started?
If you're interested in getting started with social recognition software, Terryberry is here to help.
Contact us to learn more or schedule a demo. Our employee recognition software is designed to incorporate social recognition, performance awards, milestone awards, and communication channels all in one place.