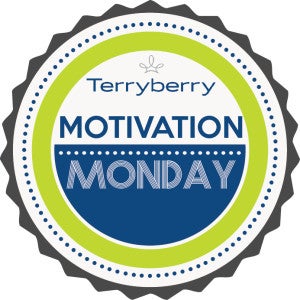 Today's Motivation Monday comes from Terryberry's Wisconsin/Eastern Iowa Business Development Manager, Kelly Eger
In college I started a local chapter of Gamma Alpha Omega Sorority.  It was one of the best decisions I made in my 20's.  I started it because it was more than just a sisterhood.  It was our mission to be mentors for the youth and other young women as well as volunteer hundreds of hours towards community service projects in our neighborhoods.  It is no surprise as our organization grew that our national philanthropy also became an important part of our identity and culture.
Many on-campus organizations have established philanthropies and students are providing countless hours and resources towards these relationships.  It gives students a sense of pride, ability to be passionate while helping others, establish their leadership skills, they feel bonded to one another over the work they completed and it all ties back to the organization they decided to be a part of.
Now these students are your employees.  They come to work and want those same feelings.  Remember culture is everything for millennials.  I would even say it trumps your corporate vision.  Millennials (and more so Generation Z who are now entering the workforce) want to work for an organizations whose company's philosophy is around giving back and this must be integrated into your corporate mission.
There are several ways to support a corporate philanthropy.  Match Gift Programs, Volunteer Grants, Company Wide Day of Service Event but my personal favorite is the Paid Release Day.  Paid release days give your employees the opportunity to work along side other employees (and boss) on a community service project while being paid.
If employees are leaving because they had a bad or nonexistent relationship with their boss, lack relationships with co-workers, do not feel like they are contributing to the organizations goals or have a meaningless job  – consider adding opportunities for your employees to  volunteer and give back.  These programs have proven to deliver solutions to these issues, including bonding with co-workers, a strong corporate culture and meaningful work, employee recognition, establishing leadership skills and a sense of pride.
—————————————————————
How is your organization doing when it comes to employee recognition?
Terryberry's 360 Recognition Platform makes it easy to manage all aspects of your recognition program initiatives from one online hub. Modules work together to help you build a culture of recognition in your organization. Plug and Play one recognition module or more anytime to fit your needs as your business changes.
Get a Free Demo, here!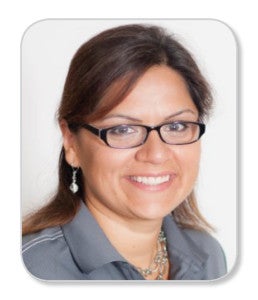 Kelly Eger, MBA
Terryberry's Business Development Manager for Wisconsin/Eastern Iowa