Terryberry was pleased to team up with Elaine Fogel, author of Beyond Your Logo: 7 Brand Ideas That Matter Most For Small Business Success, on a recent Terryberry Book Club webinar. Attendees from around the globe tuned in to learn how and why a company's brand is the responsibility of not only a company's marketing department but also of the human resources department.
Here are a few key learning objectives that Elaine presented:
What a brand is and why building a strong one is essential to business success
How to put customers at the center of every action
Why and how professionalism pays off
HR's role in brand leadership
Elaine delivered an enlightening, informative and fun presentation. Did you miss it? View the archived recording.
Attendees were very eager to ask Elaine many of their burning hot questions, but unfortunately she was unable to get to all of them during the Q & A. Therefore, Elaine so kindly offered to address a few answers to some of the attendee's questions right here on Terryberry's blog. They are as follows:
Question: When half your staff work remotely, what is the best way to build a consistent brand?
Elaine: Although being in different locations can be challenging, it is not insurmountable. I strongly recommend that you collaborate with marketing to develop a written branding standards handbook and webinars that become part of the orientation process. These would not only include your brand identity (logo usage, colors, font styles, etc.) but your customer experience protocols as well.
You can share the handbook with remote staff as you would any other document. The key to success is reinforcing the standards (and the brand strategy) regularly.
You can include brand discussions and questions on periodic staff (or department) meeting calls and encourage staff to share their experiences so that the team can collaborate on solutions. I'd also recommend reinforcement through ongoing online education and evaluation, as well as a rewards and recognition program.
Question: Our high level execs are very focused on brand strategy for sales. How do we begin to make them understand that HR/Recruiting is a huge part of brand identity?
Elaine: First, let me define "brand identity."
"It is how your customers perceive your brand, company, product, or service. However, in many marketing circles, it has come to represent the brand's visual elements such as colors, typography (font styles), symbols, graphics, marks, and logo.
The identity should reflect your company's brand personality and values, elicit trust, impart professionalism, and create a connection between the business and its target audiences."
(© 2015 Beyond Your Logo: 7 Brand Ideas That Matter Most For Small Business Success)
In my opinion, every employee needs to "live the brand" every day. That means reinforcing the brand identity guidelines and brand strategy, no matter which responsibilities s/he has in the company. Without each employee understanding and believing in his/her role, it can be more difficult to develop a holistic approach to the company's overarching brand and customer experiences – internally and externally.
Naturally, recruiting the "right" hires, who are a good fit with the brand, is a very important piece of this. So, sales people can close their deals, but without all employees supporting the brand and customer experiences along the customer journey, the company risks customer attrition.
If you remind high-level execs that it costs up to 5x more to acquire new customers than to retain existing ones, perhaps they can see the business case in involving everyone in the brand strategy and implementation. Check out the infographic below.
View supporting infographic
Question: I'm currently working with our employees on branding – the "employee brand promise" as we continue to work on a culture shift. What would you consider the most effective way to inject branding into the culture (i.e. monthly meetings, surveys, combination)?
Elaine: Developing a brand culture cannot happen without buy-in and support from the C-Suite and management. That's where it must be adopted and modeled first.
I suggest developing company-wide (holistic) branding standards that include internal and external brand/customer experience protocols. This where your employee brand promise would go. I would also recommend that every department be represented in their development as all brand tactics need to be aligned for consistency.
If we think of the brand as the key to the company's success, it should be woven into the very fabric of the company at every touchpoint. There are many ways to accomplish this.
Once the standards are ready, I recommend creating an internal rollout plan that includes workshops and contests to make it fun. Once everyone is able to "live the brand" instinctively, it can be reinforced regularly:
At staff meetings
In supervisory sessions
Through ongoing workshops that include role-playing and discussions of "real-life" experiences and challenges
In employee newsletters, celebrating employee brand-related accomplishments
On the website, paying tribute to employees whose stories exemplify ideal brand experiences
Through staff rewards and recognition for exemplary brand behavior and/or ambassadorship
As for surveys, they can play an important role in measuring the efficacy of internal and external brand experiences. You can also use qualitative research as well. For every brand strategy, develop the metrics that gauge your success.
It's also important to recognize that a positive brand culture takes time, so celebrate every success along the way to keep people motivated.
——————————————————————————————————————————————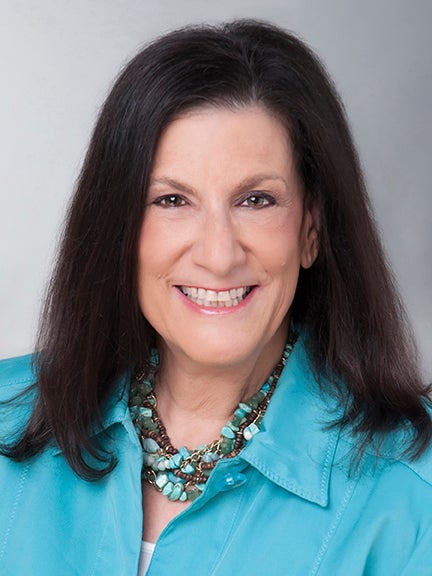 Elaine Fogel is a professional speaker, marketer, brand evangelist, educator, and consultant. She is the author of Beyond Your Logo: 7 Brand Ideas That Matter Most For Small Business Success.
Visit Elaine's Blog: Totally Uncorked on Marketing!